The Junior Freestyle World tournament was a serious grind with so many rollercoaster-esque ups, downs, twists and turns that didn't all go in favor of our favorite wrestlers.

Before the tournament even began, we had to swallow some bad news when Joey McKenna went to extremes in a battle against the scales in Brazil. Along with that tough news, we saw some of our best take some last second losses as well as dominate some of the best in the world to earn their spots on the podium.

After all was said and done, Team USA came away with five medals at the World tournament with Becka Leathers claiming the first in the women's tournament before Spencer Lee mowed down the field to lead the men, who brought home the other four medals.

Again, the heartbreak accompanied the pure elation for our competitors. And with that we give you the top seven moments from Junior Worlds.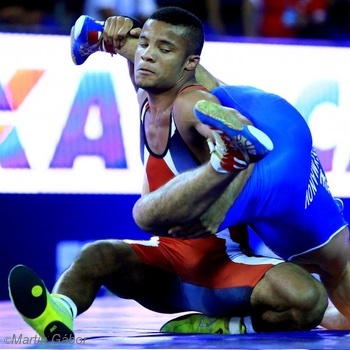 7. Hall Drops Heartbreaker to Familiar Foe

Mark Hall and Peter Nagy have wrestled in the past so each guy knew what they were up against when they met in the quarterfinals in Brazil. But what took place was something that no one could have predicted. Just one second decided the entire bout and dashed the hopes of Hall claiming a World title.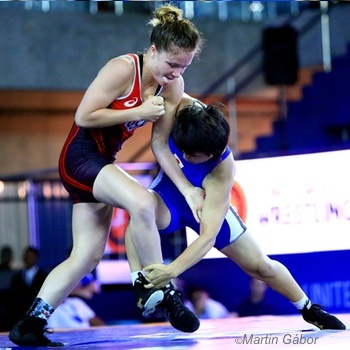 6. Leathers Smokes Euro Champ Liuzzi to Win Bronze

Bouncing back from a tough loss isn't always easy. But Becka Leathers made it look pretty simple as she absolutely dominated European Champ Patrizia Liuzzi. The Pan Am Champ saw an opportunity to close out the match early, and she pounced on it to record the fall in 2:12 and claim the 55kg bronze medal.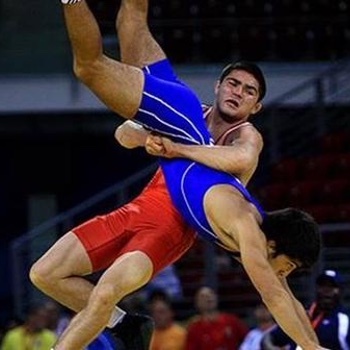 5. Tuma Leads JR World Champ Late

Hayden Tuma was an absolute monster in his first round match. It earned him a meeting with Karen Aslanyan of Armenia. Tuma wrestled a very sound and fundamental match where he pushed the Armenian and took a 1-0 lead into the break. But the second period belonged to Aslanyan.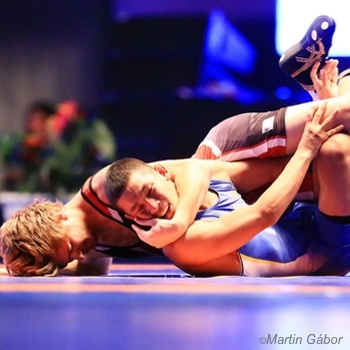 4. Micic Wrestles Flawlessly to Win a Medal

Stevan Micic was up early in his first bout and seemed to have hit a wall in the second period as he gave up the 12-8 comeback win to eventual runner-up Ravi Kumar of India in the first round. After that, Micic didn't give up a single point as he won by a combined score of 16-0 in his next two bouts to claim the bronze medal.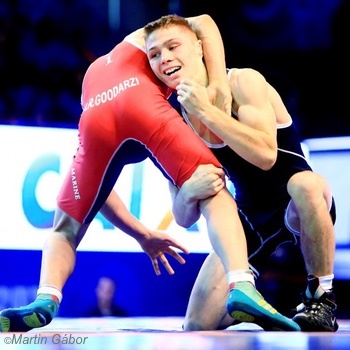 3. Spencer Lee Crushes Fellow Cadet World Champ in Finals

Is it safe to say that Spencer Lee is in a class all by himself? He may only be 16, but he dominates his opponents like a grown man. He cleared out the field so impresively on his way to the finals that there was really no way that anyone could have predicted that he'd be able to improve on an already phenomonal showing. But he did and it only took him 48-seconds to do it.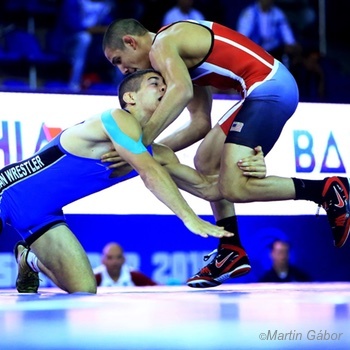 2. Mammadov Beats Pico at The Buzzer

Aaron Pico summed it up in his post tournament interview pretty perfectly by saying, "shit happens." And man was he right about that. It came down to the wire for Pico against Mammadov and it didn't have a happy ending. Though the loss came with some questionable calls, it was still one of the most heartwrenching of the tournament.
Straight up savage. After giving up four points in the bronze medal match, Pico turned into Super Aaron and closed out the match with brute strength, tenacity and a chip on his shoulder. He controlled every position and didn't stop attacking until the final whistle.
Losing a match sucks, but how you handle it could make things about 10 times worse. After Nathan Butler defeated Kamil Kosciulek of Poland, Kosciulek gave us probably one of the most memorable moments of dejection we've seen in a long time.