Flowrestling is entering their next chapter with the inception of the Flo Premier League, a professional wrestling organization. FPL will look to attract the most exciting and talented post-college wrestlers.

Additionally, FPL will utilize a few unique factors that will set it apart from what we are used to seeing as wrestling fans. Instead of the the singlet, athletes will compete in fight shorts.

The matches will be wrestled under the 'Tirapelle Rules,' a hybrid of Freestyle and Folkstyle wrestling.

The debut match for the Flo Premier League will be Chris Perry v. Robert Hamlin, which will headline Who's #1 October 18th.

Ben Askren, two-time Hodge Trophy winner and One FC Welterweight Champion, will be Commissioner of the Flo Premier League.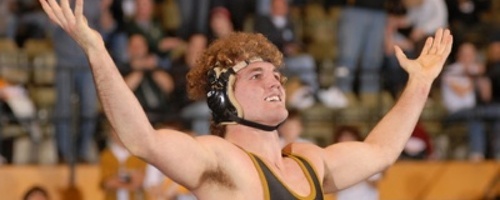 Askren had this to say about his involvement with FPL:

"Flowrestling is the gold standard in media coverage for the wrestling world and I am very proud to be assisting them with this project. I am very excited to be working with Flowrestling, whose entire existence has been about pioneering and leading the sport of wrestling in new directions. I am excited to help professional wrestling grow in America. I think a highly successful professional league will increase our sports stature among the general population."

The Flo Premier League will host 6 events in the first year:

November 29 - Albany, NY
December 2 1- Chicago, IL
January 25 - Whitewater, WI
March 18 - St. Louis, MO
April 5 - Indiana, PA

Flocasts CEO Martin Floreani offered his thoughts on Flo Premier League:

"Wrestling is the greatest and most exciting sport in the world. With the Flo Premier League fans across the country and world get to see match ups that previously could only be imagined. Its going to be an excited transformation for our sport."