What College Will It Be?
What College Will It Be?
Jun 9, 2014
by Willie Saylor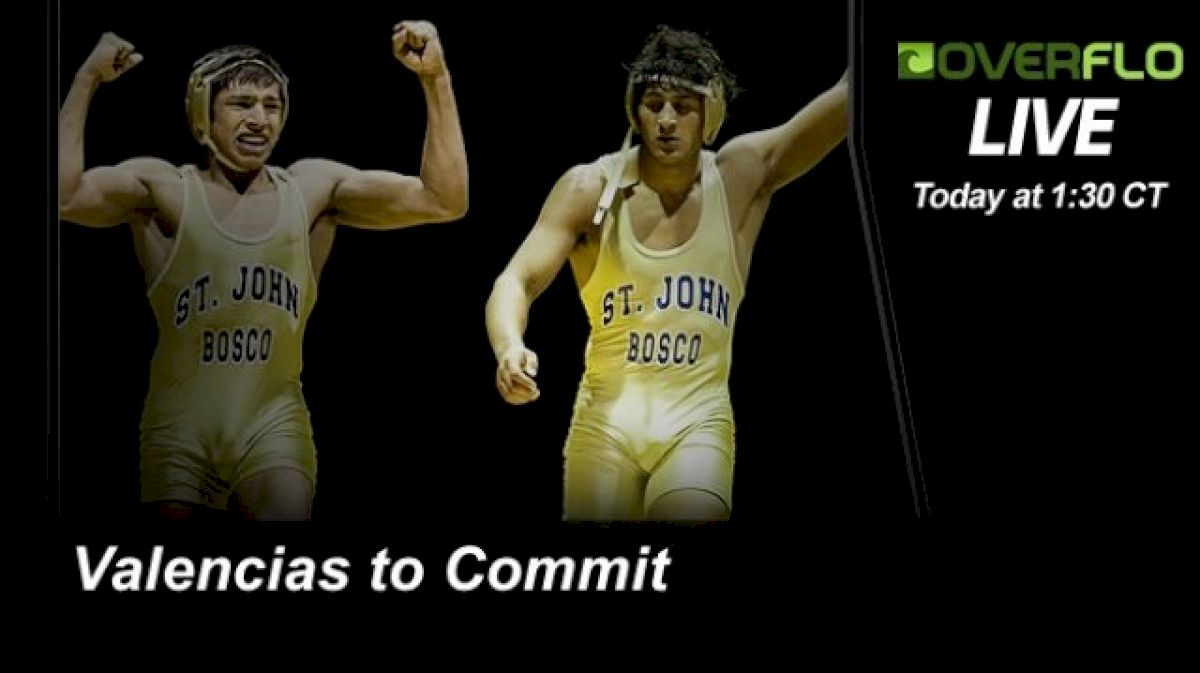 Valencia Brothers To Commit LIVE On Overflo
One of them is the most consistent. The other, the most explosive.
Zahid and Anthony Valencia of St. John Bosco High School in California are the most coveted recruiting package in quite some time.
Every major program is in play. Name a powerhouse - they've been knocking on the Valencias' door.
Zahid has been the model of consistency, winning three Ironman and four Fargo titles while being ranked #1 at his weight for the majority of his career.
Anthony has always been talented, but what he's done recently has dropped the jaws of all onlookers. He's currently the #1 P4P wrestler in the country.
Is it Iowa, who have been rumored to be recruiting the brothers as hard as any recruits they've ever went after?
Recently the word was that Arizona State, who has Zeke Jones now at the helm, could be a serious contender.
Could it be Penn State, winners of the last 4 NCAA Championships? We all know they love big point scorers.
Or is it Nebraska, with Jordan Burroughs and the Freestyle experience of Coach Manning?
What about Ohio State and a line-up with the Valencias and the Jordans?!
Or will Rob Koll pull out his bag of tricks and persuade them to go the Ivy route?
Could it be Purdue, with whom their coach Juan Archuleta has ties?
Find out where the Valencias will continue their careers on a special live edition of Overflo at 1:30 PM (CT) this afternoon!
Click Here To LISTEN LIVE
This is a Free Event. Simply sign in with your Flowrestling User Name.