Coach Ryan Confirms Bucks' Line-Up Changes
Christian Pyles, College Analyst


The 2013-2014 Buckeyes may have some top talent sitting out from varsity competition next season, but Coach Tom Ryan says he loves his projected 2013-14 line-up, and that there's no reason to scale back the Buckeyes' expectations.


Line-Up Flux and Tessari Gone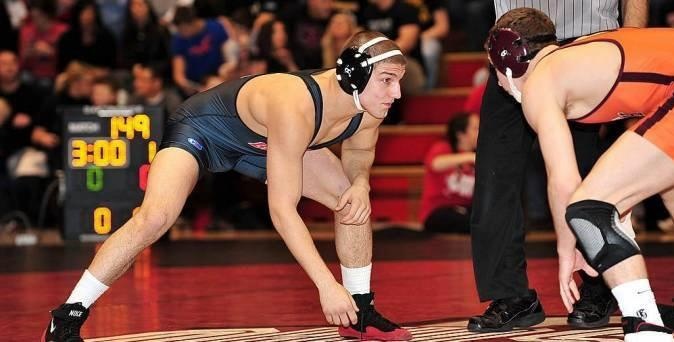 Of the ten weights from last year only one weight (149) will be occupied by the same wrestler. The other weights will either have newcomers, or guys jumping up weights.

Coach Ryan was able to confirm that All American Cam Tessari was no longer with the program but that he was released and looking at other schools.

Apart from that fact, there is a lot to be excited about for the Ohio State Buckeyes 2013-2014 team.

It was widely assumed that Logan Stieber would be going up to 141 next year. And Coach Ryan suggests that is the smart move.

"The fact is Logan wrestles way better up a weight than he will at 33."

With big brother Logan heading up to 141, Hunter Stieber will be taking a Redshirt. This will allow 5th-year Senior Ian Paddock to take hold of the 149 spot.

Ian Paddock's story is a complicated one to say the least. He showed great promise as a Freshman, but struggled with injuries throughout his career. Last year, Paddock entered the public's consciousness again after beating Hunter Stieber in wrestle-offs. Paddock ultimately lost the spot, but kept his weight down to back up Hunter.

"We had to keep Paddock down at 41 in case something happened to Hunter all year...This year he knows he's at 149 so we will see an even stronger Ian Paddock. We saw last year at Big 10's and NCAA's, as the matches wore on it was challenging for him because he wasn't a true 149 pounder then."

When asked about what a guy like Ian Paddock means to a program, Coach Ryan did not hesitate to compliment his Senior Captain.

"Ian Paddock is priceless to me. He's one of my favorite people I've ever coached and he comes from a great family. He was close to getting a medical (hardship) because he was so injured. There are few people I want to see win more than this guy at 149. We are glad he's going to be the guy."

The lightning-quick Buckeye Josh Demas will face some new challenges coming into next season. Demas fell one match short of placing this season at 157 losing to Clarion's James Fleming.

"Demas has an injury. We are looking at his situation. He will most likely go 65 if he's healthy. We're not sure what's going to happen with him right now. He's got an injury, so we've got an issue there."

Buckeye Senior Nick Heflin is coming off his 2nd All American finish for the Buckeyes at 174 pounds. For anyone who watched Nick last year, it was apparent he was enormous for the weight. Heflin made no secret of his plans to jump to 197 next year in this interview after his final NCAA match from Des Moines.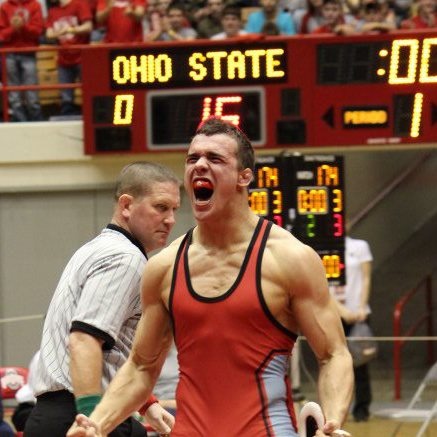 Coach Ryan outlined why this move will be good for Nick, and what Nick will need to do to reach his goal.

"From an outsiders view we are looking at a kid who is jumping 2 weight classes. We don't feel that way. He was probably an 84 pounder last year that we pushed down to 74. If anyone's gotta go up a weight class you want the guy to have Nick Heflin's mentality in regard to strength training and nutrition. His major is nutrition and exercise science. He is already up to 200 with very low body fat. He is interning with Anthony Schlegel who is one of our football strength coach. He is lifting with him in the morning's and is putting on tremendous size and strength."


X Factors

Coach Ryan identified two younger wrestlers as "X Factors" for the team's success next year. Redshirt Freshman Nick Roberts and Redshirt Sophomore Kenny Courts both came into Columbus with tremendous prep resumes from Pennsylvania. And though PA is king, that hasn't made the transition seamless for either athlete as of yet.

Courts began last year as the Buckeye starter at 184, only to be ousted by Senior CJ Magrum mid-year. He filled in at 197 for a then-injured, now-gone Andrew Campolattano, beating Big 10 Champ Mario Gonzalez. Since the season ended Courts had a great showing at 84 KG at Universities giving Ed Ruth fits before ultimately falling to the two time national champ. This result, though a loss, has been a source of optimism for Ohio State fans. Coach Ryan is also pleased with the development of Kenny Courts.

"This has been steady growth from Kenny Courts. When he got here his freshman year he had surgery. Kenny Courts freshman year was not only unproductive from a growth strength skill perspective, he regressed physically. "

"As this season got going he got better. The consistency of the day in and day out work started to snowball into production for him. After this season he continued to improve. We are very excited about Kenny courts. He's committed to this, this isn't a hobby for him, his family has supported him tremendously and he's here to win national championships for us and he's an X Factor for us. I'm extremely happy with his progress right now."

Freshman Nick Roberts will look to step in for All American Nikko Triggas. Though Nick wrestled a fair amount his true Freshman year, he found himself without a signature win, losing to the tougher opponents he faced. Coach Ryan's expectations are high regardless of the season he had last year while he redshirted.

"Nick has great skills. His challenge is the daily battles that are going to occur in the Big 10 and being able to push through, not just over-whelming people like he did in high school despite the fact that he's from the great state of Pennsylvania. We expect big things of Nick for this team to reach the level that we feel we can be at despite redshirting some really good people. Nick Roberts is an X Factor for this program. And he's gotta win.


Future Bucks

Ohio State looks forward to welcoming two top notch recruits next year in Nathan Tomasello and Bo Jordan. Though both appear to be close to college ready, Coach Ryan confirmed the plan is to redshirt both guys and start them in the 2014-2015 season.

Though Coach Ryan will sit both along with Hunter Stieber, there is no reason to lower expectations for the Buckeye's next year.

"There is no raising the white flag. We want to compete for national championships. But with the juniors we're recruiting and some of the quality guys we have in the room it makes the most sense to sit these quality guys. We didn't do it with Logan and it ended up being a blessing. Knowing that we have someone behind them that can get the job done, the thing that makes the most sense is to sit them. We will have a team with a ton of firepower the following year and we feel we have that this year."

A tentative peak at the Buckeye's lineup next year looks something like this:

125-Nick Roberts
133-Johnni DiJulius
141-Logan Stieber
149-Ian Paddock
157-Randy Languis
165-Josh Demas
174-Mark Martin
184-Kenny Courts
197-Nick Heflin
285-Nick Tavanello