2023 Arizona State vs Missouri
Arizona State & Missouri To Meet In Top-Ten Dual
Arizona State & Missouri To Meet In Top-Ten Dual
The #5 Arizona State Sun Devil wrestling team competes against the #3 Missouri Tigers Sunday, November 19 on FloWrestling!
Nov 19, 2023
by David Bray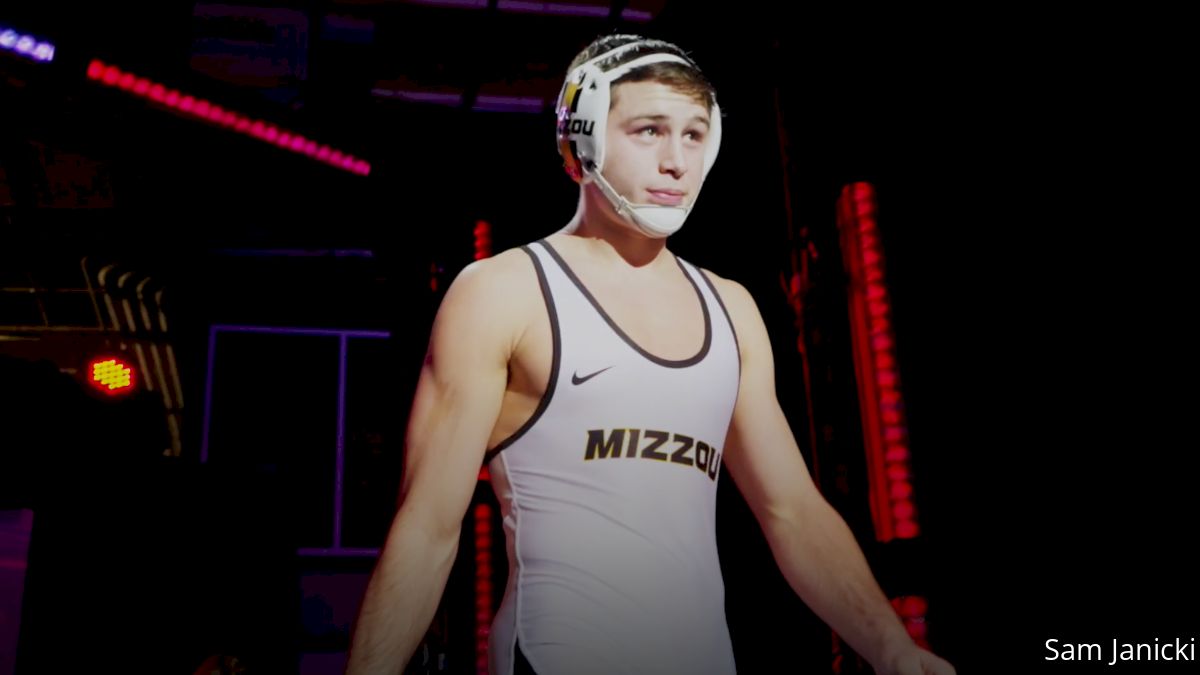 On Sunday, November 19, the #5 Arizona State Sun Devils travel to Columbia to take on the #3 Missouri Tigers. This dual is filled with intriguing matchups and lineup questions that make it a must-watch early-season contest.
At 125 lbs, #2 Richard Figueroa of ASU could make his season debut against #16 Noah Surtin. Figueroa beat Surtin 6-4 in last year's dual, but the three-time NCAA qualifier Surtin has proven to be a tough out.
Expect a toss-up at 133 lbs where fifth-year Sun Devil Julian Chlebove should see redshirt freshman Zeke Seltzer. Chlebove has steadily improved throughout his time in Tempe, but Seltzer enters the Tiger lineup with high expectations. This one feels like a coin flip.
The matchup at 141 lbs is a bit of a question mark. ASU's Jesse Vasquez would probably be favored against Missouri's Josh Edmond, but Vasquez left ASU's dual against UNC with an injury, so he may not be available. If ASU rolls out a backup, Edmond will be favored.
Normally, Arizona State would send out All-American Kyle Parco at 149 lbs, but his preparation for the NWCA All-Star Classic may keep him out of this dual. That means Missouri's Logan Gioffre could see someone like Mykey Ramos which gives the Tigers a much better chance at this weight.
157 lbs would have been the premier matchup of this dual between #4 Jacori Teemer of ASU and #7 Brock Mauller of Missouri, but Teemer is now unavailable for the NWCA All-Star Classic which probably means he's unavailable for this dual as well which will make Mauller the favorite against a Sun Devil backup.
Mizzou fans will expect bonus points at 165 lbs when 2x NCAA champ #1 Keegan O'Toole takes the mat against either Chance McLane or Nicco Ruiz. O'Toole is 4-0 thus far with a 100% bonus rate, and it appears he's on a mission to sustain that streak as long as he can.
All-American #8 Peyton Mocco will take the mat for Missouri in his 6th year. He'll be the favorite regardless of who ASU sends out. Mocco's lone match against a Sun Devil came in this dual a year ago when he majored Cael Valencia 14-4.
Without the Mauller vs Teemer showdown at 157 lbs, the match at 184 lbs between #11 Clayton Whiting and #19 Tony Negron takes center stage. Whiting is undefeatedon the year with victories over two of his teammates, NCAA qualifier Colton Hawks and Sean Harman. He'll see Negron who's up from 165 lbs, 5-0 on the year, and coming off a victory over UNC All-American Gavin Kane a week ago.
#4 Rocky Elam will be favored over ASU's #24 Anthony Montalvo at 197 lbs if he takes the mat, but he's yet to wrestle a match this season, so his availability is still in question.
At heavyweight, #4 Cohlton Schultz will be favored if he takes the mat against #5 Zach Elam, but Schultz hasn't competed yet for ASU this season, so his availability is still in question.