Big 12
Oklahoma State Sending Big Crew To Lindenwood Open | Cowboy Insider
Oklahoma State Sending Big Crew To Lindenwood Open | Cowboy Insider
Oklahoma State filled a three-week gap in its schedule by adding the Lindenwood Open to its slate. More than 30 Cowboys are expected to compete there.
Nov 17, 2023
by Rowdy Baribeau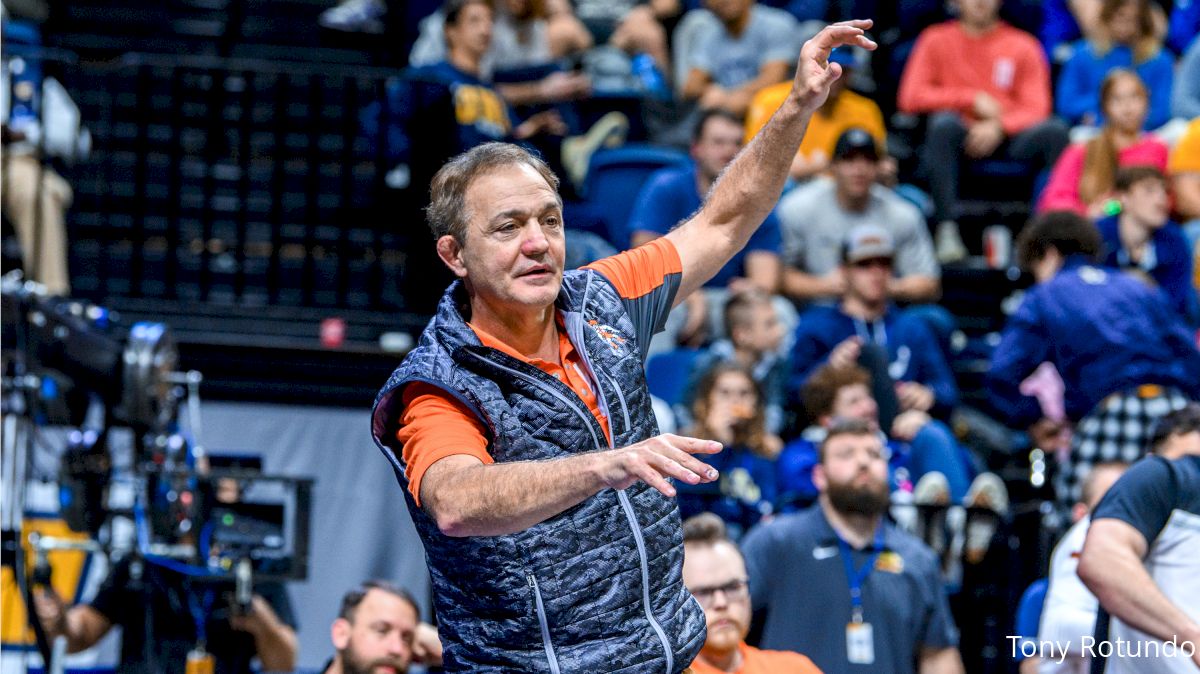 The Oklahoma State Cowboys were slated to have a break following their 38-6 win against Bucknell. Not anymore.
The Cowboys will travel this weekend to the outskirts of St. Louis to wrestle in the Lindenwood Open. Since 2017, Oklahoma State has frequently sent wrestlers to Lindenwood to compete with the program or unattached.
Oklahoma State coach John Smith met with reporters earlier this week and provided updates on the health of his wrestlers and his new signees from the 2024 class. Here are some key notes as the Cowboys switch gears and prepare for their first tournament of the season.
Brayden Thompson Update
The Cowboys lost just one match against the Bison and it was by way of injury default. Freshman Brayden Thompson suffered an injury to his right leg in the first period of his debut at 174 pounds and hobbled off the mat, leaving many to wonder if the injury was severe. However, after further evaluations following the dual, Smith said that is not the case.
"He's gonna be back quick," Smith said. "Quicker than we thought. I would assume he would be back for [Lehigh]. Maybe Cliff Keen. It's not nearly as bad as he made it look. It is a scary injury, your hamstring. In my experience with guys, it's a bad feeling."
Aside from Thompson, Smith said other starters suffered "small" injuries and it shouldn't hold back the Cowboys from competing in the tournament this weekend.
Cowboys Add Lindenwood Open To Schedule
It was a late change — a very late change. However, it could be a good one for Oklahoma State. The Cowboys would have had a three-week gap in competition between the dual with Bucknell (and the Dec. 1-2 Cliff Keen Las Vegas Invitational. Smith said he will be sending approximately 34 wrestlers to the tournament.
It was a pivot for Oklahoma State, which has traditionally wrestled Minnesota early in the season. With the exception of the COVID-shortened 2021 season, the two programs have squared off every season since 1992. But the Gophers aren't on the Oklahoma State schedule this year.
"With that extra date with Minnesota not having that meet, we decided that we're gonna compete in Lindenwood," Smith said. "We only had one day, and on your schedule, a two-day tournament can count as one day, but we already have a two-day tournament that we're counting as one day. That's Cliff Keen. I think we're somewhere in the range of 33 or 34 guys will load up on the bus on Friday. Hopefully, the majority of the starters."
The tournament presents many lineup-deciding matches, especially at 149 with Teague Travis and Jordan Williams, and 157 with Jalin Harper and Daniel Manibog. Williams will be seeing his first action of the season. It will also be the first time seeing Cael Hughes, the #9 recruit in the 2023 class and a potential successor to Daton Fix at 133 pounds.
Smith Talks '24 Recruiting Class
The Cowboys followed up their #1 recruiting class by signing a class that's currently ranked #10 in the 2024 cycle.
Smith made a splash most recently by signing Cody Merrill, the #7 recruit in the 2024 class. The Cowboys also signed Stillwater native JJ McComas, the #68 recruit in the nation. Smith didn't stop in the United States. He also signed Rin Sakamoto, a Japan Junior World Team member. Smith had high praise for his signing class.
On Merrill: "I mean, start with him," Smith said. "I think they have him ranked as the fifth or sixth best recruit pound-for-pound. I would say he's better than that. I'm telling you, this guy is good. Daniel Cormier has spent a lot of time with him and we see a lot Daniel in [Merrill]. He's quick, explosive, uses his speed, this guy is good."
On McComas: "Great kid, he's really progressed each and every year," Smith said. "If you asked me three years ago, 'Could he wrestle at Oklahoma State,' I probably told you no. And I've just seen a good attitude and taking responsibility for getting better, and he's gotten a lot better, he's been competitive. He's devoted to it, you just see his attitude, and it's something that rubs off on everyone."
On Sakamoto: "He's good — he's good," Smith said. "He's quick, he's fast, he's something I think for us, it was about — maybe our history of having Japanese wrestlers that really helped us and a lot of them having a lot of success. He had trust that he wanted to come over here, he wanted to attend American school, he wanted to wrestle folkstyle wrestling and he wants to be an Olympic champion. I think someday he'll probably have that opportunity to wrestle for Japan."