Young Bucks: A Season With Ohio State
Young Bucks: A Season With Ohio State (Ep. 5: B1G Championships)
Young Bucks: A Season With Ohio State (Ep. 5: B1G Championships)
Ohio State wrestling rolls into the Big Ten Championships looking to have their best tournament of the season as they prepare for the NCAA Championships.
Nov 15, 2023
by Mark Bader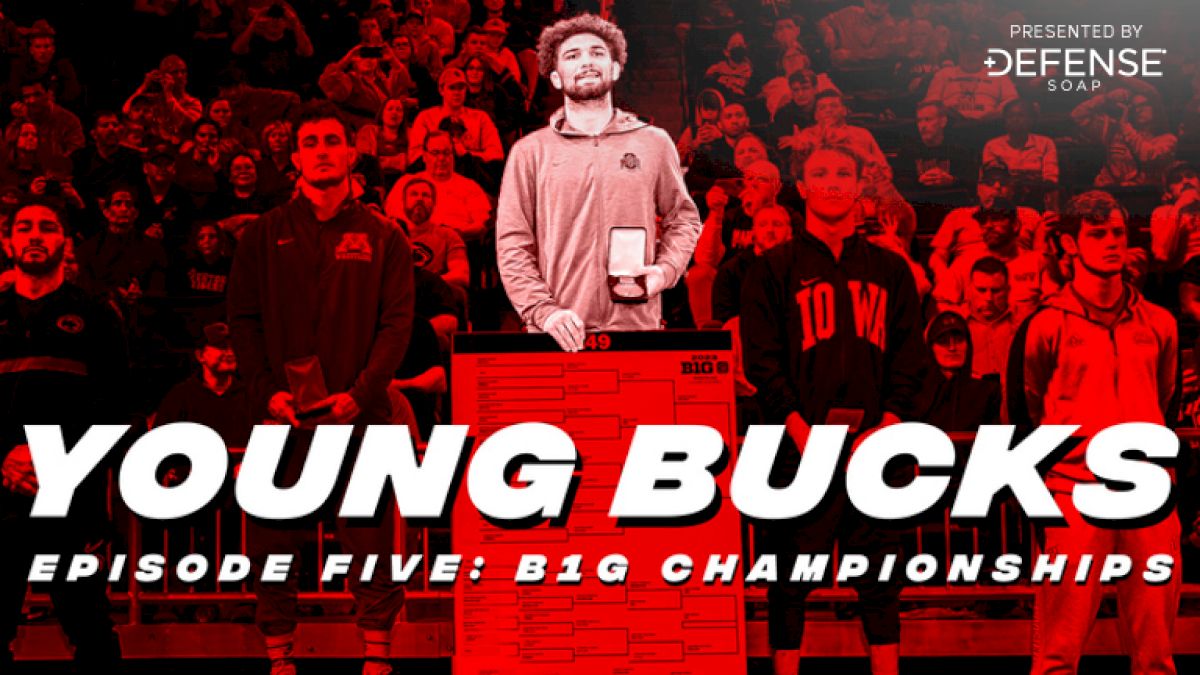 The Ohio State wrestling team closes out their regular season with a dual meet against Cornell in Tampa, FL and get to enjoy a little time in the sun before they gear up for the post season, starting with the Big Ten Championships. They make their final preparations at the Covelli Center back in Columbus, OH then load the bus and hit the road for Ann Arbor, MI where the Wolverines host the conference championships.
On the bus the team is as loose as can be and they have a blast laughing and arguing over a game of Mafia, but once they arrive in Michigan, it's all business.
The Big Ten is hands down the toughest wrestling conference in the country and some would even argue that the tournament is tougher than NCAA's in the sense that there are so many tough matches right off the bat.
Ohio State had a very up and down regular season that was filled with a lot of adversity and questions surrounding their program. But as the stakes rose, so did the Buckeyes. While not everyone had their best performance of the season, a lot of good things come from this conference championship and put Ohio State in a good place leading into the crown jewel of college wrestling, the NCAA Championships.