2023 Keystone Classic
5 Reasons To Watch The 2023 PRTC Keystone Classic
5 Reasons To Watch The 2023 PRTC Keystone Classic
The 2023 PRTC Keystone Classic wrestling tournament is scheduled for Sunday, November 19. Here are five big reasons to watch.
Nov 17, 2023
by David Bray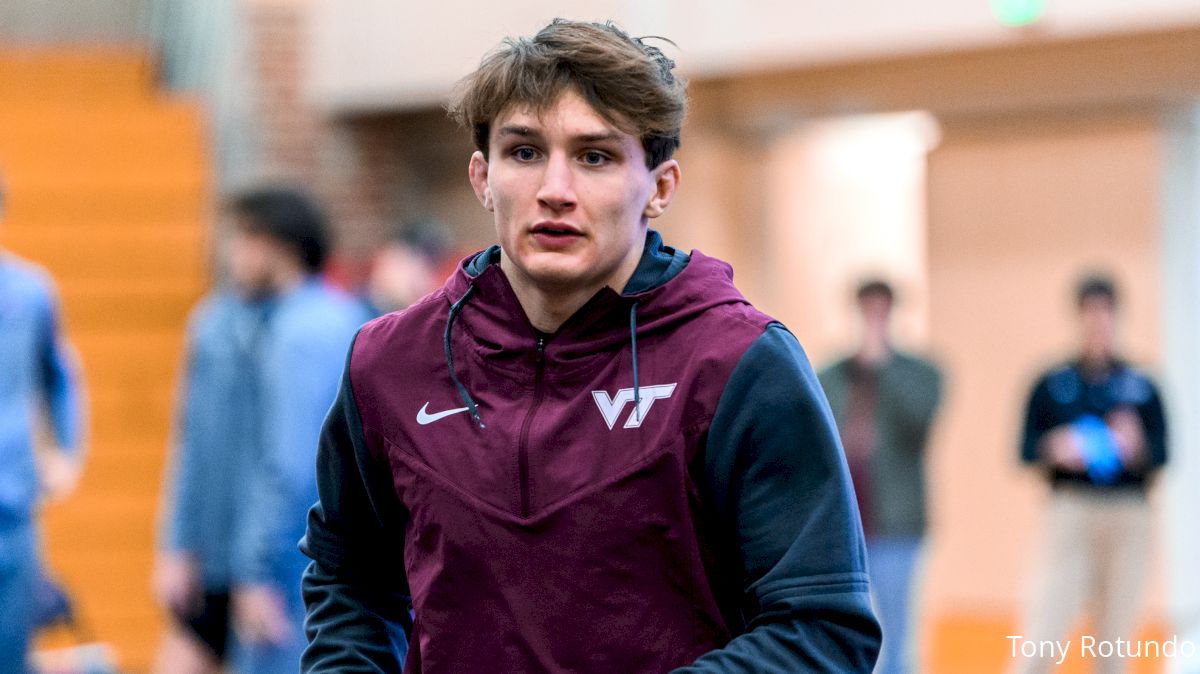 The 2023 PRTC Keystone Classic features early season NCAA wrestling action with exciting rematches, fascinating fresh faces, stacked seeds, and a fun team race. Here are 5 big reasons to come to the Palestra or tune in live on FloWrestling.
Massive #4 Henson vs #8 Rooks Rematch At 149 lbs
At the 2023 NCAA Wrestling Championships, Indiana's #20 seed Graham Rooks took out #13 seed Kellyn March of NDSU before knocking off #4 seed Caleb Henson of Virginia Tech. While Henson ultimately finished 5th and out placed Rooks who finished in the round of 12, Henson will no doubt want to renew their series. Henson is currently 7-0 on the season with 5 bonus point victories. Rooks is 3-1.
Graham Rooks' NCAA 2nd round upset over Caleb Henson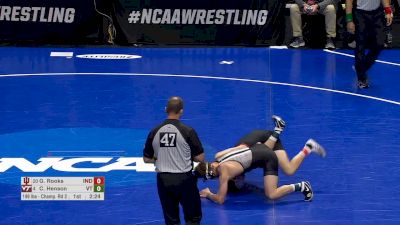 Unlock this video, live events, and more with a subscription!
Get Started
Already a subscriber? Log In
Highly Touted Freshmen
During the 2022-23 NCAA wrestling season, fans got to enjoy earlier looks at some of the nation's highest ranked prospects due to a rule, now it its second year, that allows freshmen to compete attached up to five times without losing their red shirts.
The teams in this year's Keystone Classic field hauled in a combined eight of the top 100 recruits in the class of 2023. Virginia Tech leads the way with four recruits on the Big Board. Penn has two while Indiana and Drexel each have one. Here's a list of all the top 100 recruits who might battle for their teams in Philly on Sunday.
2023 #11 Jim Mullen, Virginia Tech
2023 #26 Sonny Sasso, Virginia Tech
2023 #29 Mac Church, Virginia Tech
2023 #57 Rafael Hipolito, Virginia Tech
2023 #61 Max Gallagher, Penn
2023 #60 Sam Goin, Indiana
2023 #79 Jasiah Queen, Drexel
2023 #85 Hunter Mason, Penn
Potential Roster Battles
NCAA coaches often use the month of November to gain insights that will help them determine their starting lineups for the rest of the season. Early season tournaments offer teammates the chance to compete against the same field a potentially compete against one another.
Penn, Virginia Tech, and Indiana have multiple wrestlers seeded in the same weight class at this year's Keystone Classic. The Hoosiers have top seeded Derek Gilcher and 6th seeded Tyler Lillard entered at 165 lbs. Gilcher was an NCAA qualifier at 157 lbs last season while Lillard finished 13-9 during his redshirt season.
Virginia Tech has three seeded wrestlers at 165 lbs with #3 seed Connor Brady, #5 seed Clayton Ulrey and #7 seed Rafael Hipolito. Fourth year Hokie Ulrey was the post-season starter at 165 lbs in 2022 before 3x NCAA qualifier Connor Brady took over those duties last season. True freshman Rafael Hipolito is off to a promising start with a 5-0 record and a Southeast Open title already in his young career. Virginia Tech also has two seeded heavyweights in 2x NCAA qualifier Hunter Catka and two-sport true freshman Jim Mullen, VT's highest ranked recruit in the class of 2023.
The Penn Quakers have multiple seeded wrestlers at three separate weights. At 125 lbs, it's #3 and #4 seeds Ryan Miller and Max Gallagher; at 133 lbs, they have top seeded Michael Colaiocco and #7 seed Alex Almeyda; and at 157 lbs, they've entered #3 seed Lucas Revano and #4 seed Jude Swisher. Colaiocco has established himself as the clear starter at 133 lbs, but the starting roles at 125 lbs and 157 lbs just might be in the balance.
Compelling Team Race
The individual action at the Keystone Classic is often heightened by a competitive team race. This year, both Virginia Tech and Penn have seven ranked wrestlers while both Indiana and App State have 4. For Virginia Tech, it's #18 Eddie Ventresca (125 lbs), #4 Caleb Henson (149 lbs), #5 Bryce Andonian (157 lbs), #19 Connor Brady (165 lbs), #20 Sam Fisher (184 lbs), #18 Andy Smith (197 lbs), and #19 Hunter Catka (285 lbs). The Hokeis won't be at full strength as All-American Sam Latona and NCAA champion Mekhi Lewis will be sitting out in preparation for the NWCA All-Star Classic on Tuesday, November 21 at Penn State.
Penn's ranked contingent includes #20 Ryan Miller (125 lbs), #7 Michael Colaiocco (133 lbs), #12 CJ Composto (141 lbs), #31 Jude Swisher (157 lbs), #20 Nick Incontrera (174 lbs), #32 Maximus Hale (184 lbs), and #27 Cole Urbas (197 lbs)
Indiana brings #32 Danny Fongaro (141 lbs), #8 Graham Roooks (149 lbs), #15 Derek Gilcher (165 lbs), and #11 Donnell Washington (174 lbs)
App State is led by #17 Ethan Oakley (133 lbs), #20 Cody Bond (149 lbs), #17 Tommy Askey (157 lbs), and #30 Will Miller (165 lbs).
Double-Digit Nationally Ranked Competitors
The PRTC Keystone Classic has once again attracted solid teams with plenty of ranked wrestlers. Check out the full list of ranked wrestlers who could be in action below.
125 - #18 Eddie Ventresca, Virginia Tech
125 - #19 Diego Sotelo, Harvard
125 - #20 Ryan Miller, Penn
133 - #7 Michael Colaiocco, Penn
133 - #17 Ethan Oakley, App State
133 - #24 Mason Leiphart, Franklin & Marshall
133 - #25 Haiden Drury, Utah Valley
141 - #12 CJ Composto, Penn
141 - #32 Danny Fongaro, Indiana
149 - #4 Caleb Henson, Virginia Tech
149 - #8 Graham Rooks, Indiana
149 - #20 Cody Bond, App State
157 - #5 Bryce Andonian, Virginia Tech
157 - #17 Tommy Askey, App State
157 - #31 Jude Swisher, Penn
165 - #15 Derek Gilcher, Indiana
165 - #19 Connor Brady, Virginia Tech
165 - #30 Will Miller, App State
174 - #11 Donnell Washington, Indiana
174 - #20 Nick Incontrera, Penn
184 - #20 Sam Fisher, Virginia Tech
184 - #22 James Conway, Franklin & Marshall
184 - #32 Max Hale, Penn
197 - #12 Evan Bockman, Utah Valley
197 - #18 Andy Smith, Virginia Tech
197 - #27 Cole Urbas, Penn
197 - #32 John Crawford, Franklin & Marshall
285 - #19 Hunter Catka, Virginia Tech