2023 Who's Number One
Jax Forrest vs Jordyn Raney Rematch Set For Who's Number One
Jax Forrest vs Jordyn Raney Rematch Set For Who's Number One
Jax Forrest and Jordyn Raney are set to wrestle in a Super 32 rematch at Who's Number One.
Aug 23, 2023
by David Bray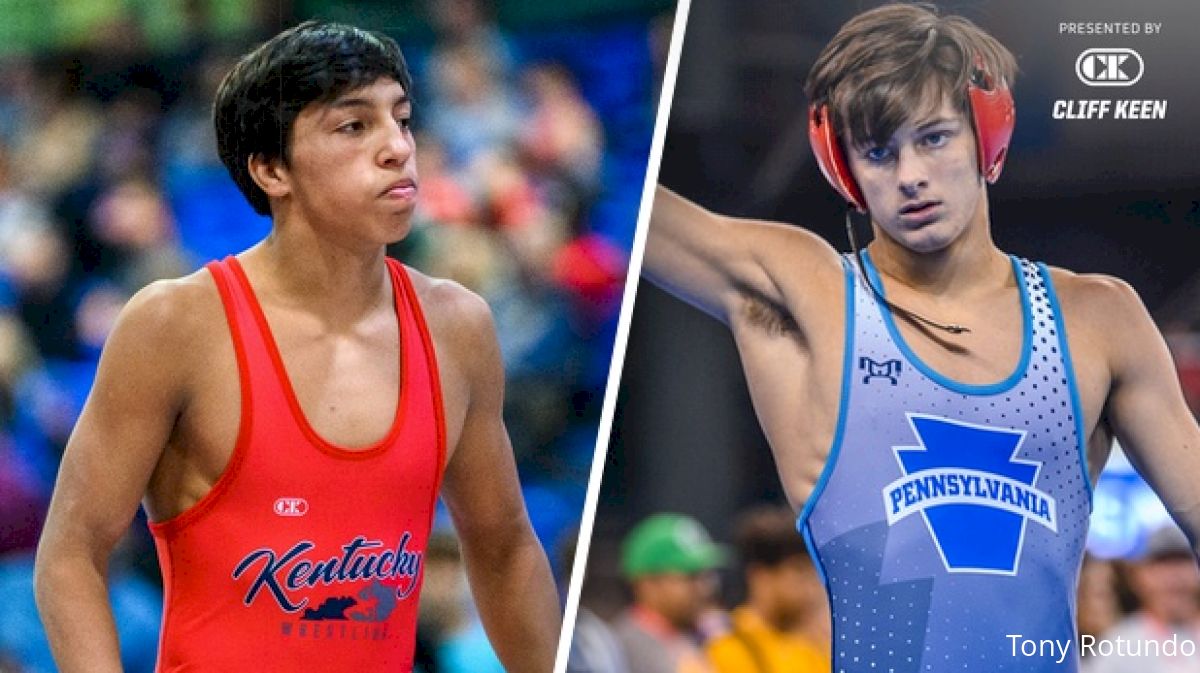 Jax Forrest and Jordyn Raney are two of the most entertaining wrestlers in all of high school wrestling, and they have history. On September 2nd, Forrest will look to avenge a Super 32 loss to Raney in a 126 lbs showdown at Who's Number One.
Even though he's only completed one year of high school, Jax Forrest has already earned more ranked wins than just about anyone in the country. The Fargo stop sign he earned in July put a bow on a freshman campaign that included a U17 World silver medal last summer, a Powerade title, and top-3 finishes at Super 32, Ironman, the U17 World Team Trials, and the U20 World Team Trials. Forrest also competed in three college opens and put together a 12-2 record against division 1 competition, even notching a victory over Cornell's Brett Ungar who is currently ranked #7 in the 2023-24 NCAA Rankings.
Forrest's long list of accomplishments is especially impressive given the difficulty of the field at 126 lbs. Normally, World medalists have firm grasps on the #1 spot in the country, but Forrest isn't the only medalist in the weight. Luke Lilledahl is a U17 World champ and 2x finalist who just secured a U20 World silver in Jordan. Marcus Blaze just earned a U17 World gold medal, and Jordyn Raney, Forrest's WNO opponent, also earned U17 gold in July in Greco.
Raney's run to Greco gold was a perfect display of the high-paced, fearless style that has made him a must-watch athlete for high school wrestling fans over the past year. He came on the scene in Fargo last summer by pinning Bo Bassett in what was then a major upset. Raney followed that up by pinning Forrest in their Super 32 quarterfinal, a match Forrest led 14-3 before Raney locked up the match-ending cradle in the second period.
Jax Forrest vs Jordyn Raney in the 2022 Super 32 quarterfinals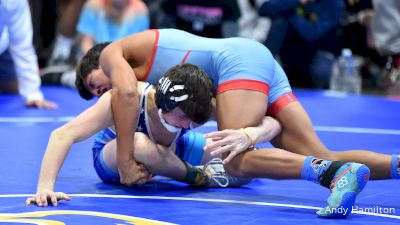 Unlock this video, live events, and more with a subscription!
Get Started
Already a subscriber? Log In
Pinning and overcoming deficits are two things Raney does regularly and better than just about anyone in high school wrestling. That combined with Forrest's high attack rate and propensity for putting up points makes 126 lbs a must-watch rematch this year at Who's Number One.
More Who's Number One Match Announcements
113 lbs - Christian Castillo vs Paul Kenny
120 lbs - Anthony Knox vs Leo DeLuca
132 lbs - Ben Davino vs Kyler Larkin
138 lbs - Daniel Zepeda vs Bo Bassett
145 lbs - Kollin Rath vs Pierson Manville
160 lbs - Joe Sealey vs Will Henckel
170 lbs - Angelo Ferrari vs Ty Eise
195 lbs - Connor Mirasola vs Aeoden Sinclair
220 lbs - Cody Merrill vs Sawyer Bartelt
Get Who's Number One Tickets
Who's Number One tickets are available at the following link.