2023 Final X - Newark
Michael Macchiavello vs Zahid Valencia: Final X Preview & Prediction
Michael Macchiavello vs Zahid Valencia: Final X Preview & Prediction
Can Valencia continue to be effective at 92 kg or will Macchiavello be too much?
Jun 6, 2023
by JD Rader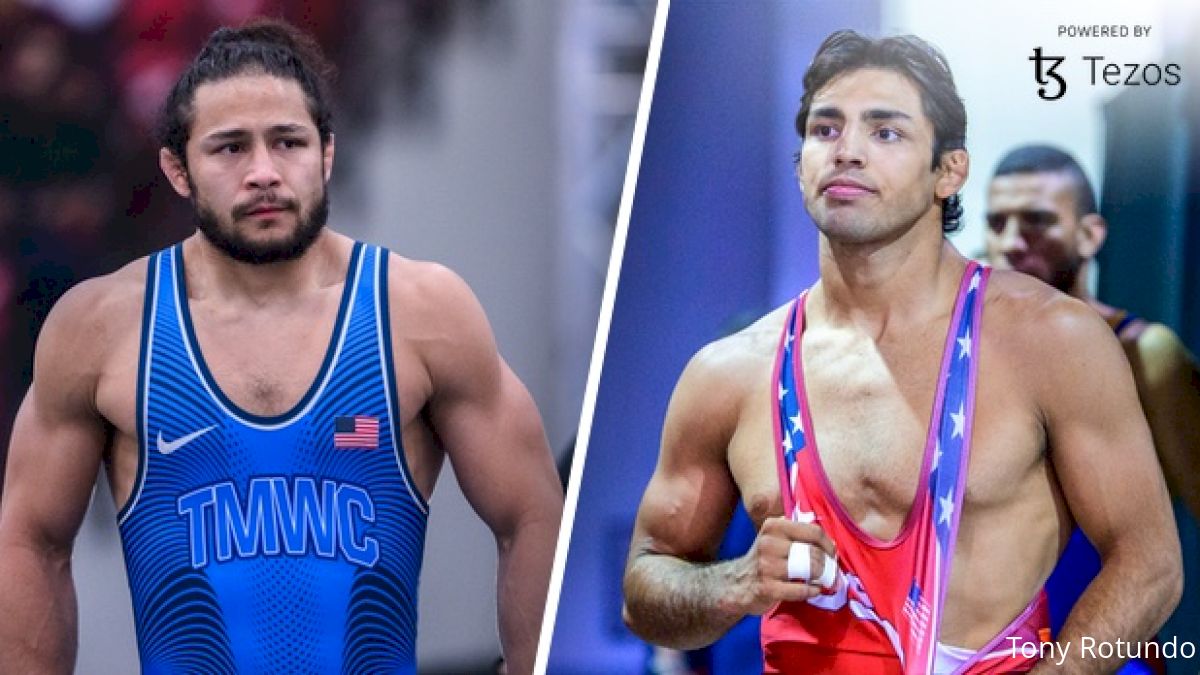 Final X, presented by Tezos, is Saturday, June 10 at Prudential Center in Newark, New Jersey, and will be streamed LIVE on FloWrestling. Final X determines the 2023 U.S. Senior World team. In a matchup very few saw coming for a variety of reasons, Michael Macchiavello will be taking on Zahid Valencia at 92 kg. Below is everything you need to know about the matchup.
Key Credentials
Zahid Valencia, 25
2X NCAA champion (2018, 2019)
2022 Final X competitor
2018 Final X competitor
2022 Yarygin bronze
2019 Senior Nationals champion
2017 Junior World silver
3X Junior World team member (2015, 2016, 2017)
3X California state champion (2012, 2014, 2015)
Mike Macchiavello, 28
2018 NCAA champion
2023 US Open champion
2022 Bill Farrell champion
2018 U23 Nationals champion
2013 North Carolina state champion
---
How They Reached Final X
Macchiavello reached Final X by winning the US Open in April. He defeated Jay Aiello, Nate Jackson, and Kollin Moore en route to the title.
Watch Macchiaevllo defeat Kollin Moore at the US Open below.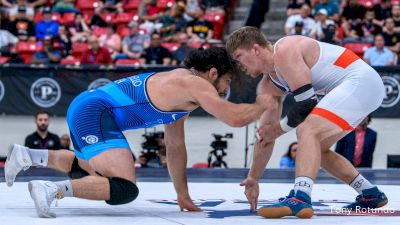 Unlock this video, live events, and more with a subscription!
Get Started
Already a subscriber? Log In
Valencia took a more unique path to Final X. After falling to Aaron Brooks in the US Open finals at 86 kg, Valencia moved up to 92 kg for the World Team Trials Challenge Tournament. Valencia defeated Morgan McIntosh, Tanner Sloan, and Kollin Moore en route to the title.
Watch Valencia defeat Kollin Moore at the WTT below.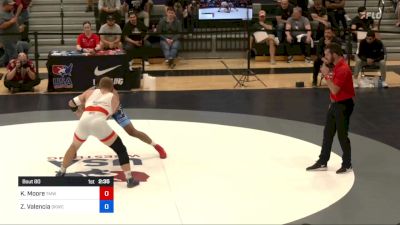 Unlock this video, live events, and more with a subscription!
Get Started
Already a subscriber? Log In
What Can You Expect?
Macchiavello is a tough competitor who has continued to get better throughout his career. Just last year he lost to Kollin Moore 10-0 and 6-0 and then defeated him 12-2 at the Open this year.
Valencia uses his quickness, strength, power, and athleticism to get to his takedowns. He has these advantages over most of his opponents. Although I think strength and power will be about even, with Macchiavello standing about 5'10" and Valencia about 6'0", Valencia will once again have the length, quickness, and athleticism advantage.
Valencia answered the question of whether or not he could be effective up six kilos at the World Team Trials Challenge Tournament. It was an outstanding yes. Valencia's closest match was a 6-2 victory over NCAA finalist McIntosh. However, one big question remains - Valencia's gas tank. As with most quick-twitch athletic wrestlers, Valencia can tire late in matches. It cost him a US Open title. He got up 6-0 on Aaron Brooks before Brooks scored 10-straight to win 10-6. Macchiavello is a physical wrestler with a hard hand fight. If Macchiavello can keep it close late, he'll give himself a good shot at winning. Macchiavello did score all of his points against Jackson and Moore at the US Open in the 2nd period.
Valencia is great in all positions, but he truly excels in front headlock and when shooting from space. He often drops down to his knees and into a four-point stance (shown below) before exploding either up into or straight through his opponent. Macchiavello has to be ready to stay low and hide his ankles in addition to using his head-hands defense.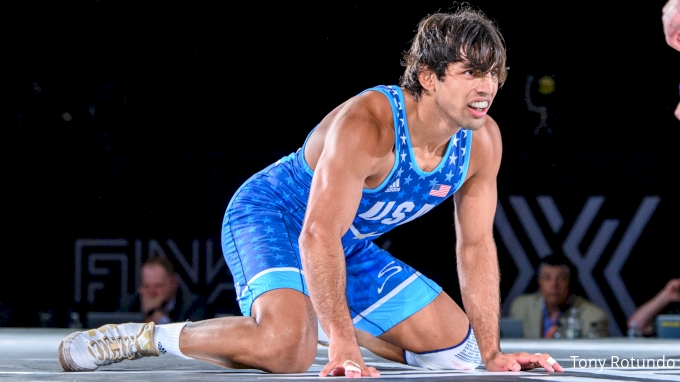 Final X Prediction
Michael Macchiavello is one of the most loved guys in the sport, however, I think Zahid's offense is going to be too much for him. Valencia has too many ways to score both offensively and defensively. He is pretty solid in par terre as well. Unless Macchiavello can really tire out Valencia, I've got Valencia winning in two matches.
Final X is the Beat the Streets New York Benefit
It is the second straight year Final X will serve as the Beat the Streets New York Annual Benefit. This year's event will be the 13th BTSNY Annual Benefit. These unique and electrifying annual events help BTSNY raise more than $1 million each year to support local youth wrestling programs which empower young people in New York City. The BTSNY Annual Benefit after-party will follow the conclusion of Final X. Benefit tickets and sponsorship packages (Final X plus exclusive after-party celebration access), that also provide the best wrestling-event seats, are available at give.btsny.org/beatthestreetsbenefit2023. For more information on ticket packages, email Katrin Pokalyukhin at katrin@btsny.org. Event-only tickets for Final X without access to the BTSNY after-party celebration are available on Ticketmaster.