2023 Final X - Newark
J'den Cox Is Competing At Final X Wrestling 2023: What You Should Know
J'den Cox Is Competing At Final X Wrestling 2023: What You Should Know
J'den Cox qualified for Final X Wrestling 2023 as the 97kg winner at the 2023 U.S. Open Wrestling Championships in April. Here's what to know about him.
Jun 2, 2023
by Matt Cannizzaro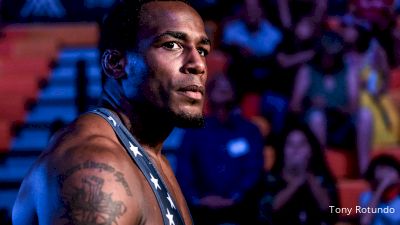 Unlock this video, live events, and more with a subscription!
Get Started
Already a subscriber? Log In
To earn his spot at Final X 2023, J'den Cox defeated Isaac Trumble at the 2023 U.S. Open in Las Vegas, 12-3.
Cox, 28, declined his initial berth for Final X 2023 presented by Tezos, which came with his silver medal at the 2022 World Championships – at 92kg.
So, with his eyes on the Paris Olympics in 2024, making the jump to 97kg and earning his spot through the U.S. Open was the next-best route.
Subscribe to FloWrestling and the FloSports app to watch Final X Wrestling
Yianni Diakomihalis vs Nick Lee - Final X Preview & Prediction
2023 Final X Wrestling Matchups
His Final X opponent will be Kyle Snyder, who was the 97kg gold medalist at the 2022 World Wrestling Championships in Belgrade, Serbia.
Snyder and Cox have wrestled each other at the youth level, in college and many times in their domestic/international careers.
They enter the match with a combined three Olympic medals, 11 medals at the World Championships and 10 gold medals at the Pan American Championships.
This year's edition of Final X will take place at the Prudential Center in Newark, New Jersey, on June 10. The event will feature the top two wrestlers at every weight class in a best-of-three series, with the winners making the 2023 United States World Team.
The world team will travel to Belgrade, Serbia, to compete at the 2023 Senior World Championships from Sept. 16-24.
Check below for the current matchups for Final X and a brief explanation of how each wrestler qualified for the 2023 event.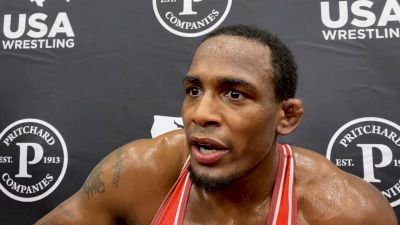 Here's what to know about J'den Cox:
J'den Cox Has A Lengthy List Of Accomplishments
Cox's list of successes is so long, you almost can't read the whole thing without scrolling at least a little bit.
It started with four Missouri state championships while attending Hickman High School in Columbia, Missouri, and a variety of other wins at the junior level, before moving on to the University of Missouri, also in Columbia.
At Mizzou, Cox earned four MAC titles, four All-America nods, three MAC Wrestler of the Year honors and three NCAA titles (2014, 2016, 2017), all at 197 pounds. His collegiate record was 136-5.
J'den Cox Was A High School Phenom
Cox lost three matches during his freshman year at Hickman High School and finished his career at 205-3, including a 56-0 senior season.
All of his state titles came in different weight classes, too – 171, 215, 220, heavyweight.
He lettered in wrestling and football all four years of high school.
J'den Cox Has Been Atop The International Podium And Wanted Olympic Gold
Cox earned a bronze medal at the 2016 Olympics at 86kg. He then won gold medals at the World Championships (2018, 2019) at 92kg. He also has multiple wins at the Pan American Championships.
Since 92kg isn't an Olympic weight class, a trip to Tokyo in 2020 would've meant moving up or moving back down. By moving up, which he did, his biggest obstacle would be Snyder, the reigning Olympic champion.
That meeting never happened, as there were complications with Cox's weigh-in at the Olympic Trials, and he was not permitted to wrestle.
*There are 10 weight classes in world competition and only six at the Olympics.
J'den Cox Wrestling Ranking
In the most recent Domestic Men's Freestyle rankings on FloWrestling, Cox ranked second in the 97kg weight class.
Here are the top 5:
Kyle Snyder
J'den Cox
Isaac Trumble
Tim Dudley
Silas Allred
Here are the complete rankings.
How Wrestlers Qualify For Final X Wrestling 2023
A wrestler can qualify for Final X in one of three ways.
First, all 2022 senior world medalists automatically qualified for Final X. There were seven wrestlers in men's freestyle, six in women's freestyle and zero in Greco-Roman who met this criterion.
Next, all champions from the 2023 US Open (held April 26-30) automatically qualified for Final X.
Finally, for the weights that didn't have a returning world medalist, the World Team Trials Challenge Tournament (May 20-21) champion will earn a spot in Final X.
Men's Freestyle Matchups At Final X Wrestling 2023
57 kg: *Thomas Gilman vs Zane Richards
61 kg: Vito Arujau vs Nahshon Garrett
65 kg: *Yianni Diakomihalis vs Nick Lee
70 kg: *Zain Retherford vs Tyler Berger
74 kg: *Kyle Dake vs Jason Nolf
79 kg: *Jordan Burroughs vs Chance Marsteller
86 kg: *David Taylor vs Aaron Brooks
92 kg: Michael Macchiavello vs Zahid Valencia
97kg: *Kyle Snyder vs J'den Cox
125 kg: Gable Steveson vs Mason Parris
*Denotes 2022 World Medalist
Women's Freestyle Matchups At Final X Wrestling 2023
50 kg: *Sarah Hildebrandt vs Audrey Jimenez
53 kg: *Dominique Parrish vs Katie Gomez
55 kg: Alisha Howk vs Jacarra Winchester
57 kg: *Helen Maroulis vs Xochitl Mota-Pettis
59 kg: Michaela Beck vs Jennifer Page
62 kg: *Kayla Miracle vs Adaugo Nwachukwu
65 kg: Mallory Velte vs Macey Kilty
68 kg: Forrest Molinari vs Emma Bruntil
72 kg: *Amit Elor vs Joye Levendusky
76 kg: Kennedy Blades vs. Adeline Gray
*Denotes 2022 World Medalist
Men's Greco-Roman Matchups At Final X Wrestling 2023
55 kg: Brady Koontz vs Dalton Duffield
60 kg: Dalton Roberts vs Ildar Hafizov
63 kg: Hayden Tuma vs Xavier Johnson
67 kg: Robert Perez III vs Alejandro Sancho
72 kg: Justus Scott vs Patrick Smith
77 kg: Kamal Bey vs Aliaksandr Kikiniou
82 kg: Spencer Woods vs Ryan Epps
87 kg: Alan Vera vs Zachary Braunagel
97 kg: Josef Rau vs Christian Dulaney
130 kg: Cohlton Schultz vs Adam Coon
How To Watch Final X Wrestling 2023
Final X will stream live on FloWrestling and the FloSports app.
FloWresting also will serve as home of match archives and provide the latest news from Final X.