Big 12
Former Woodward Academy Coach Jeff Ragan Accepts New Role
Former Woodward Academy Coach Jeff Ragan Accepts New Role
Jeff Ragan returns home after successful stints at Oklahoma State, The Citadel, and Woodward Academy.
May 29, 2023
by Kyle Klingman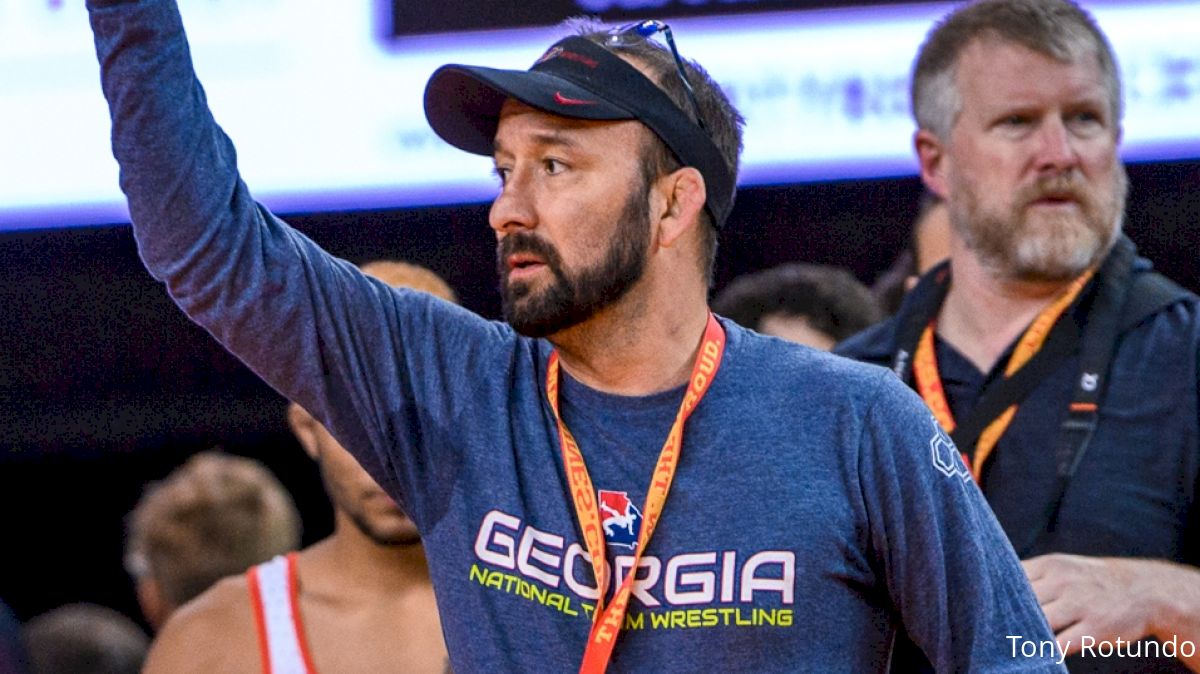 Jeff Ragan lives by a simple but effective motto: Where can I do the most good?
In 2023, it's at a place he knows well.
His long and winding journey led him to Oklahoma State as an athlete and coaching stints at The Citadel (2000-14) and Woodward Academy in Georgia (2014-23). It also included a renal failure in 2010, a kidney transplant in 2012, and 18 hospital visits during his final high school season.
Through it all and despite the odds, Ragan has a track record of success.
He was an All-American for the Cowboys in 2000, two-time state champion, and three-time state finalist.
The Citadel had four All-Americans, a top 25 finish, and won the first two SOCON titles during his time as an associate head coach.
His Woodward Academy teams won five state championships during his final five seasons as head coach.
Now, it's time for Ragan to return home for the final phase of his career.
His father, Walt, started the wrestling program at Lemon Bay High School in Englewood, Florida, during the 1978-79 season. He taught math and coached wrestling until his retirement in 1998.
The Manta Rays won Florida state titles in 1997 and 1998 to cap off Walt's hall-of-fame career. His fiercest rival was current Missouri coach Brian Smith who led St. Thomas Aquinas program.
The former Cowboy star wrestled for his father in high school and returned home to train with the team during the summers. Forty-five years later, Jeff is taking over the team and teaching honors math — just like his father did.
"I am just so grateful to go back to my alma mater at the place my father built 45 years after his first season," Jeff said. "I'm going to start my retirement and do what I love in a place that I love. I have a school, a community, and a program that will support me."
Ragan's support system is among the best in the country. Three former Division I wrestlers are on staff, including Mike Schyck, a two-time All-American for Ohio State, and Jason David, a three-time All-American for Minnesota.
"A huge shout out to Mike for everything he did as a Lemon Bay wrestler and as the previous head coach," Ragan continued. "He has really done an amazing job building a top program. I look forward to working together with him and other coaches already on staff to continue to build this program together."
Wrestling appears to be on the right track with Ragan and his staff leading a program that is steeped in history.
Jeff Ragan discussed his Woodward Academy team during the 2021 Grappler Fall Classic