All-American Will Feldkamp Signs With Iowa State
All-American Will Feldkamp Signs With Iowa State
2023 All-American 184 pound wrestler Will Feldkamp has announced his commitment to wrestle at Iowa State.
May 26, 2023
by Jon Kozak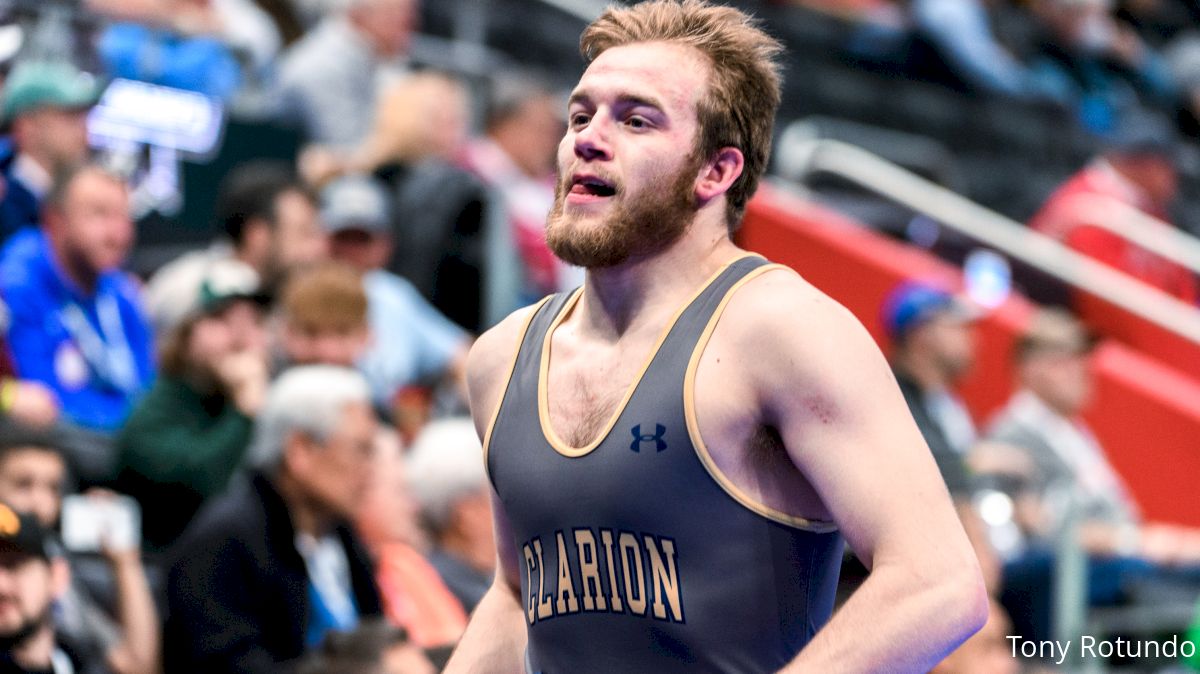 On Friday afternoon, the Iowa State Cyclones announced the signing of 2023 All-American Will Feldkamp. Last season, Feldkamp compiled a 29-6 record while finishing 7th place at the NCAA Tournament at 184 pounds with notable wins over Gavin Kane, Isaiah Salazar, Colton Hawks, and Lenny Pinto. On top of his performance at the NCAA Tournament, 18 of Feldkamp's 29 wins came by bonus points with 14 pins, 1 tech-fall, and 3 major decisions.
𝗪𝗶𝗹𝗹 𝗙𝗲𝗹𝗱𝗸𝗮𝗺𝗽 𝗶𝘀 𝗮 𝗖𝘆𝗰𝗹𝗼𝗻𝗲! 🙌

-2023 All-American
-Third in Division I with 14 pins
-29 wins, 18 with bonus points

📰 https://t.co/MnJR6hpPBN

🌪🚨🌪 pic.twitter.com/x4sA7dlYF9

— Iowa State Wrestling (@CycloneWR) May 26, 2023
Will Feldkamp wrestled his first 4 college seasons at the University of Northern Illinois before transferring to Clarion where he competed for the past 2 years. Despite being in college for 6 years, Feldkamp still has 1 year of eligibility remaining after taking a redshirt year in 2018, a medical redshirt in 2020, and the free year of eligibility in 2021 because of COVID-19.
Next year, Feldkamp will fit in perfectly for the Cyclones at 184 pounds after the graduation of Marcus Coleman. Coleman manned the 184-pound spot 3 of the past 4 years for Iowa State while securing All-American honors in both 2022 (7th place) and 2023 (5th place).
Feldkamp is currently ranked #5 in our early NCAA Division 1 rankings at 184 pounds. That potential for a high finish at the NCAA Tournament combined with his bonus-point scoring ability adds some major firepower to the Iowa State Cyclones for the 2023-24 season.
Check out everyone currently in the transfer portal and those who have already transferred in our Transfer Tracker HERE.