Mijaín López Coming Back For 2024 Paris Olympics
Mijaín López Coming Back For 2024 Paris Olympics
Mijaín López will try and become the first-ever wrestler to win five Olympic titles.
May 22, 2023
by JD Rader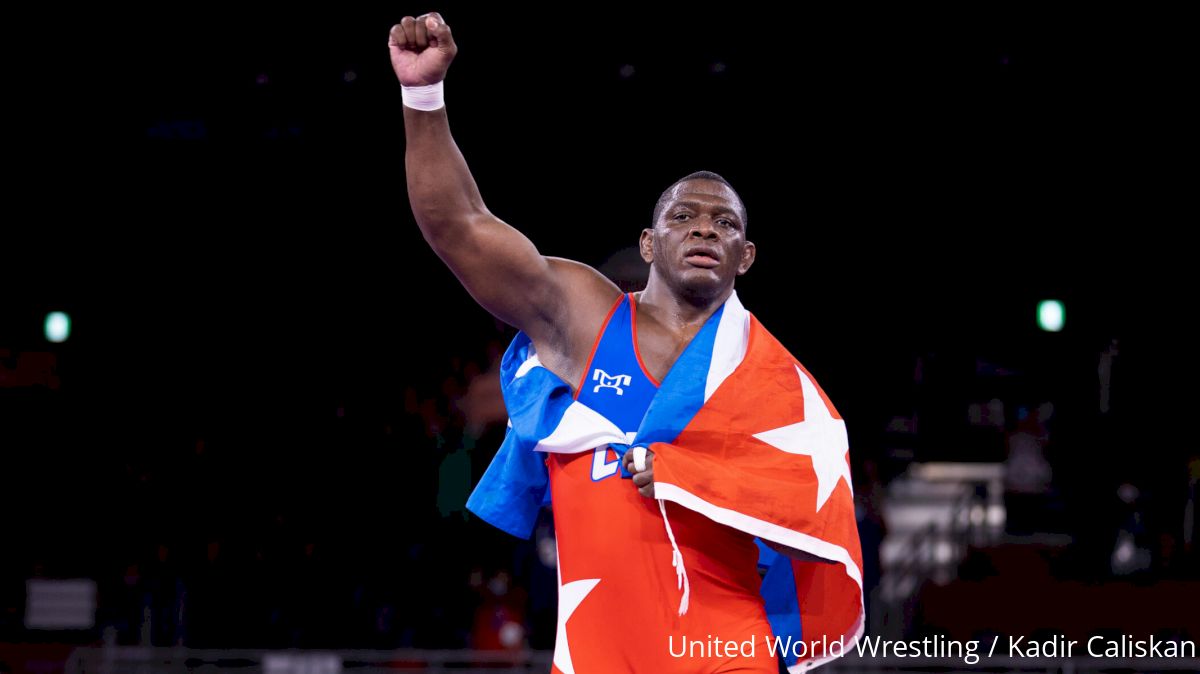 In major breaking news, UWW has announced the return of 4X Olympic and 5X World champion Mijaín López for the 2024 Olympic Games in Paris.
It's official.

The 🐐 Mijain LOPEZ 🇨🇺 has announced he's chasing a record-setting fifth Olympic gold medal.

"I'm coming back to wrestle at the @Paris2024 Olympic Games. I want to become the first wrestler to win five Olympic gold medals," Lopez told @wrestling. pic.twitter.com/Za8gu05PQM

— United World Wrestling (@wrestling) May 22, 2023
López is four-for-five at the Olympic Games. After failing to medal in 2004, he won gold in 2008, 2012, 2016, and 2021. If he were to win 2024, he would be the first ever wrestler, in any style, to win five Olympic gold medals. The Cuban heavyweight Greco-Roman wrestler is currently tied for the most Olympic titles with Japan's Kaori Icho.
Currently 40 years old, López will be 41 at the time of the Paris Olympic Games. He has not wrestled since the 2021 Tokyo Games.
The top opposition standing in Lopez's way, in addition to Father Time, is Turkey's Rıza Kayaalp. A 5X World champion, López has defeated Kayaalp at the past three Olympic games where Kayaalp has finished with two bronzes and a silver.
López, or a different Cuban heavyweight, will have to qualify the weight at either the Pan American OG Qualifier in March of 2024 or the World OG Qualifier in May of 2024.
López is known for his size and gut wrench. Watch highlights from his first four Olympic runs below.