2023 Final X - Newark
David Taylor vs Aaron Brooks: Final X Preview & Prediction
David Taylor vs Aaron Brooks: Final X Preview & Prediction
Penn State champ vs Penn State champ. Is it time for a changing of the guard at 86 kg?
May 24, 2023
by JD Rader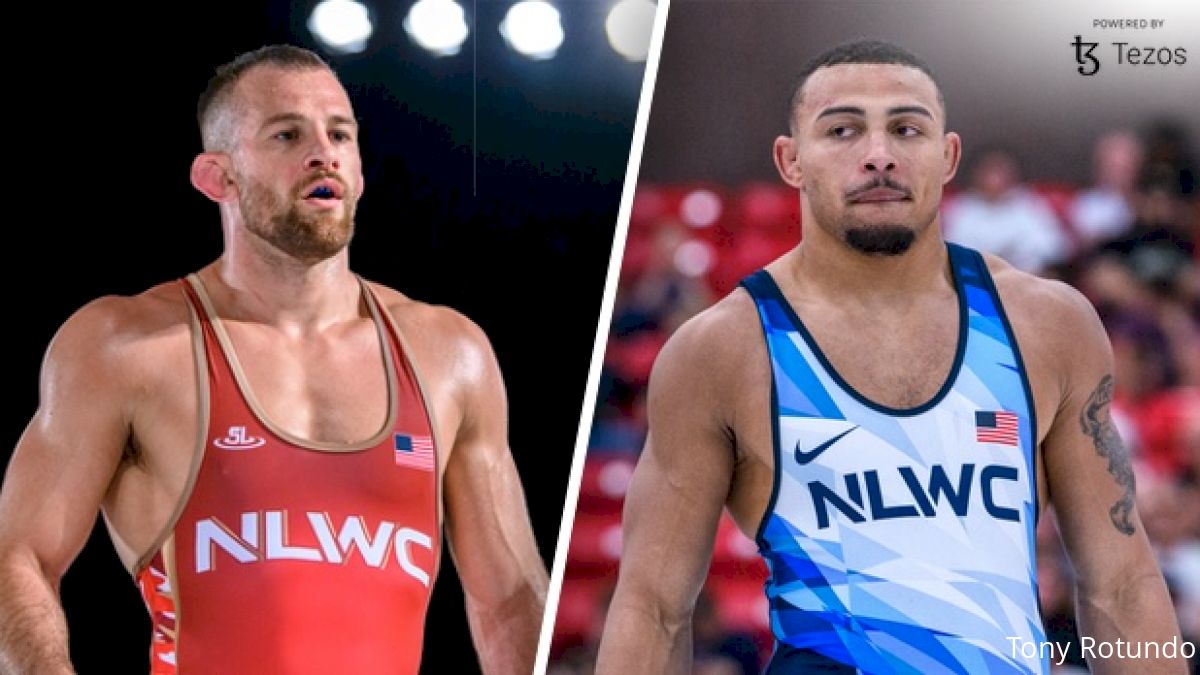 Final X 2023 presented by Tezos is set to go down on June 10 at the Prudential Center in Newark, New Jersey. This event will feature the best wrestlers in the United States as they seek to make Team USA's 2023 World Team. One of the biggest matches of the night will be a battle of Penn State NCAA champions - David Taylor vs Aaron Brooks.
A multiple-time World and Olympic champion with years of experience on Brooks, Taylor will be a huge favorite. However, nothing is a guarantee and Brooks is a 3X NCAA champion for a reason. This is going to be a fun series.
Reasons To Pick David Taylor
Best pound-for-pound wrestler in the country
Hasn't lost domestically since 2017
Has trained for, and defeated, underhook heavy styles for the past 5 years
I currently have David ranked as the #1 pound-for-pound wrestler in the United States and Jon Kozak has him ranked #4 in the world. His only loss in the past six years came to 4X World and Olympic champion Hassan Yazdani of Iran - a wrestler Taylor has since beaten and is 4-1 against in his career. You have to go back to the 2017 World Team Trials and J'den Cox to find the last time Taylor lost domestically. And that was a controversial series where Taylor took a match from Cox.
Taylor isn't just winning all of these matches, he's dominating them. Since getting injured at 2019 Beat the Streets, Taylor has wrestled 28 times and outscored opponents 227-22. That includes wins over Yazdani, Jordan Burroughs, Bo Nickal, Zahid Valencia, Gabe Dean, Myles Amine, Boris Makoev, Myles Martin, and many more top-notch wrestlers.
Watch Taylor beat Zahid Valencia 10-0 at 2022 Final X below.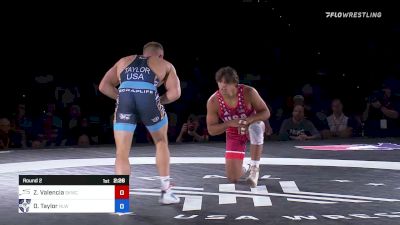 Unlock this video, live events, and more with a subscription!
Get Started
Already a subscriber? Log In
These aren't just stats, Taylor is more than passing the eyeball test as well. Taylor's greatest rival, Yazdani, wrestles a style very similar to Brooks. Underhook heavy with a lot of forward pressure. And while that is the lone man and style to defeat Taylor in the past six years, David has proven he can defeat that style as well. On the contrary, I'd be more nervous about Brooks being able to stand the hand fight of Taylor than Taylor of Brooks.
Reasons To Pick Aaron Brooks
Father Time is undefeated
Ring rust from Taylor
No one knows David Taylor better than the Penn State staff
Is it time for a changing of the guard? That's the question heading into Final X at 86 kg. Outside of 2019 when he was injured, Taylor has held down the 86 kg spot for Team USA since 2018, and done so very successfully. However, Father Time is undefeated and every dog has his day.
The most common time for men to make a World Team is 4 years out of college with a hard drop off after five years post-college. Now nine years removed, Taylor has already been defying the odds by making the team in 2021 (X2) and 2022. In the last 25 years, only 4 guys in year nine out of college have made a World Team whereas 15 have made it still in college and 15 more have made it directly after college. With that being said, I think we saw the best version of DT at the 2022 World Championships, but there have to be signs of aging/regression at some point, right?
One thing Taylor has done as he's gotten older is compete less frequently. In fact, he has not competed since last year's World Championships. Now, he did this last season as well and it obviously worked out great defeating Valencia in two matches. However, last year he was coming off a later-in-the-year World Championships that took place just a couple of months after the Olympics. There is little doubt from me that Taylor will come ready to go and look great, but if you're looking for something for Brooks, this is an angle.
The last angle for an Aaron Brooks victory is the familiarity angle. No one knows how to beat David Taylor better than the people who have been coaching him for the past 14 years. It's obviously a tricky and awkward situation when you have two guys from one roster competing for the same spot, a situation Cael Sanderson and co. will find themselves in both at this weight and 74 kg. I have no insight into what coaches are game planning / telling either guy, but I do know that Taylor and Brooks haven't trained together in the past couple of years.
Similar to every point I've made so far in favor of Brooks, there is a counter. It didn't work out so well for Bo Nickal at the Olympic Trials where Taylor won 6-0 and 4-0. In that series, Casey Cunningham was in Taylor's corner and Cody Sanderson was in Nickal's. I would be surprised if Cunningham wasn't once again in Taylor's corner.
Watch David Taylor defeat Bo Nickal in the Olympic Trials finals below.
Prediction For Final X
While I think Aaron Brooks is the future of 86 kg, I don't think it's his time yet. The 2022 version of David Taylor was the best version we've ever seen. While we haven't seen him since, I expect him to come in similar form. Brooks got down 6-0 to Zahid Valencia before Valencia gassed out. Taylor's not going to gas and I don't believe Brooks will be able use his underhook effectively if and when he's able to get to it. While the matches could be closer than a lot of people think, I'v got Taylor winning the series 2-0.
Final X is the Beat the Streets New York Benefit
It is the second straight year Final X will serve as the Beat the Streets New York Annual Benefit. This year's event will be the 13th BTSNY Annual Benefit. These unique and electrifying annual events help BTSNY raise more than $1 million each year to support local youth wrestling programs which empower young people in New York City. The BTSNY Annual Benefit after-party will follow the conclusion of Final X. Benefit tickets and sponsorship packages (Final X plus exclusive after-party celebration access), that also provide the best wrestling-event seats, are available at give.btsny.org/beatthestreetsbenefit2023. For more information on ticket packages, email Katrin Pokalyukhin at katrin@btsny.org. Event-only tickets for Final X without access to the BTSNY after-party celebration are available on Ticketmaster.