Jake Kadel Takes William Penn Job After Iowa Wesleyan Closes School
Jake Kadel Takes William Penn Job After Iowa Wesleyan Closes School
Jake Kadel explains his next move for him and his team after Iowa Wesleyan closed the school.
Apr 1, 2023
by Kyle Klingman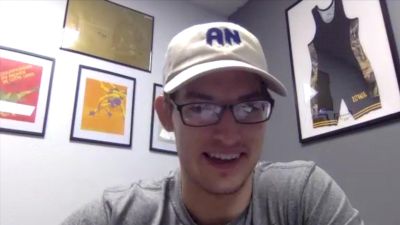 Iowa Wesleyan closed the entire university and wrestling coach Jake Kadel didn't see it coming.
Just to be clear, the university didn't drop the wrestling program. The Mount Pleasant-based university will cease to exist after this semester.
"From all the conversations I had I thought we were financially stable," Kadel said. "It turns out it wasn't the case. The community is going to be affected by it with all that the university provides. Nobody knew, I'm assuming, other than administration and the board of trustees."
Kadel led the men's and women's teams so he and his assistant, Cash Wilke, were out of a job. It was a matter of minutes before others came calling for Kadel, Wilcke, and most of the wrestlers on the team.
"The main concern for the coaches was that we have to keep these teams together," Kadel said. "That's why we had to have a team meeting right away to tell them right away that you're going to get pulled away but we don't know all the details yet.
"Once the news came out it was open season for all these schools to flock in and pick our teams apart. Some of that's super frustrating. It's tough trying to comprehend all that."
Kadel's next step is keeping the men's and women's teams together and to continue coaching with Wilcke. That led to his decision to accept the head women's job at William Penn University in Oskaloosa, Iowa. Wilcke will assist Kadel and current head men's coach Aron Scott with both programs.
William Penn will honor scholarships and grades for any member of the Iowa Wesleyan team who wants to transfer.
Adaugo Nwachukwu, Mia Palumbo, and Janida Garcia — three of the biggest names in women's wrestling — will have to make a decision on what's next.
Kadel wouldn't speak on behalf of Nwachukwu — the reigning two-time NAIA champion at 136 pounds — but he's hopeful she will join him in Oskaloosa after helping her develop in Mount Pleasant.
"Adaugo is going to have a hard decision to make," Kadel said. "She's getting bombarded by everybody in America. We put in a lot of time to develop her and she's gotten a ton better since she's been here.
"She's basically family to us. She's the one who is going to have to make that hard decision."
Garcia, a top high school prospect who currently trains with the Elite Accelerator Program in Colorado Springs, will likely go where Nwachukwu goes.
Palumbo, a returning two-time national finalist at 109 pounds, has indicated to Kadel that she will transfer to William Penn.
Regardless of what happens next, Kadel is only focused on one thing: Women's National in Spokane, Washington, on April 14-16.
"Skylar Hattendorf doesn't care if Adaugo is feeling down," Kadel said. "She's trying to take her U20 World team spot."