2023 NCAA Championships Watch Party
Aaron Brooks The 3? Here Are 7 Surprising NCAA Wrestling Championship Seeds
Aaron Brooks The 3? Here Are 7 Surprising NCAA Wrestling Championship Seeds
The seven seeds that really made me scratch my head.
Mar 9, 2023
by JD Rader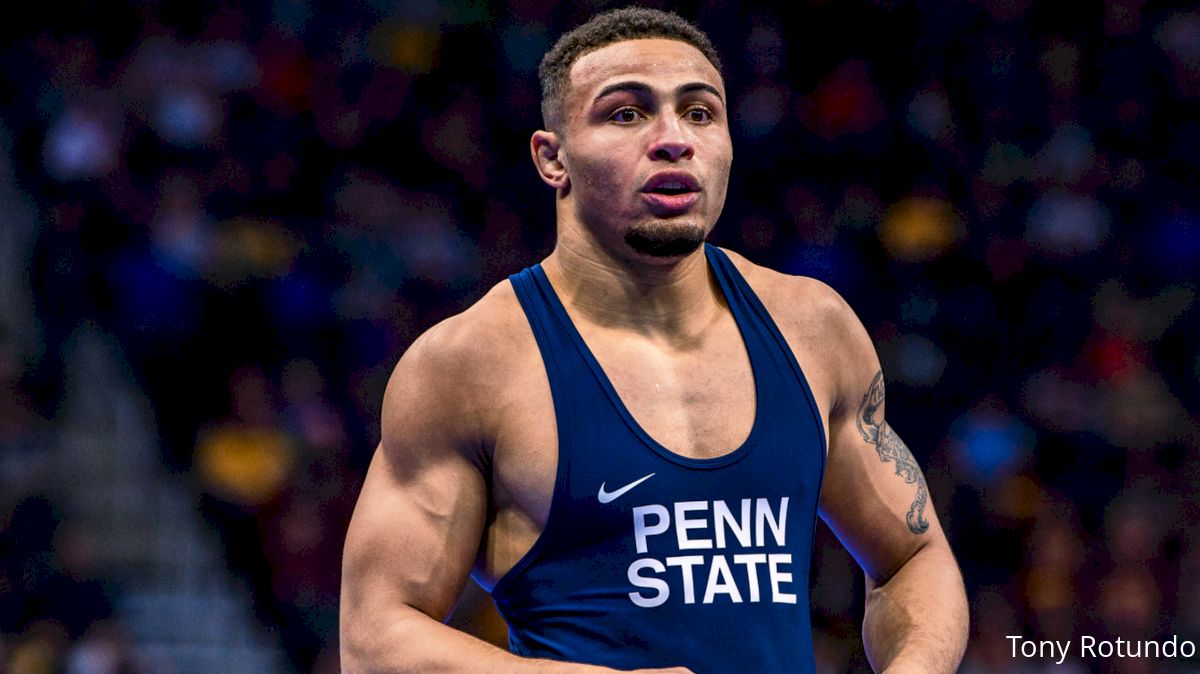 Happy NCAA bracket day! You can view all the brackets on TrackWrestling HERE. We have already released a bunch of content surrounding them including a reaction show (watch above), Iowa breakdown, Penn State breakdown, and more.
First, we must now how the NCAA tournament is seeded. The NCAA uses a matrix formula for every qualifier that looks like this:
Here are the initial criteria you need to know, and then we will explain how they are applied:
Head-to-head competition — 25 percent
Quality wins — 20 percent
Coaches Ranking — 15 percent
Results against common opponents — 10 percent
RPI (Ratings Percentage Index) — 10 percent
Qualifying event placement — 10 percent
Win % — 10 percent
This sets the baseline for a committee that can then choose to change a seed if they so please. For example, The Wrestling Nomad crunched some unofficial numbers and found that there is a decent chance the formula would have spotted out Daton Fix #1, Roman Bravo-Young #2. However, if that was the case, the committee overruled it.
Time to start doing matrix comparisons! Starting with an interesting one. The only question for Fix vs RBY is their RPI since Roman did not have one prior to Big Tens. For this I used WrestleStat's projection. pic.twitter.com/vnbJKXGYWx

— The Wrestling Nomad (@wrestlingnomad) March 7, 2023
Now, let's take a look at the seven seeds that still made me scratch my head.
#3 Aaron Brooks, Penn State
It's not often that the defending 2X NCAA champion isn't at least a top-two seed, but that's what we have at 184. Aaron Brooks didn't do himself any favors by only wrestling in 10 matches prior to Big Tens, but ultimately it was his loss to Marcus Coleman at Collegiate Duals that hurt him the most. Reminder - the NWCA All Star Classic did not count on official records or for seeding, so Brooks didn't get credit for beating Parker Keckeisen this season. That makes his best win on the year six-seed Kaleb Romero. Where the seeding committee stepped in and made Roman Bravo-Young the #1 and Keegan O'Toole the #2, they didn't do the same for Brooks. I guess it pays to wrestle the top guys in the regular season.
#6 Stevo Poulin, Northern Colorado
Stevo Poulin looked solid at Big 12's, winning 125. However, he beat two nonqualifiers, the #31 seed, and the #14 seed. We at Flo currently have him ranked 12th. He did beat five-seed Caleb Smith at Souther Scuffle (who also seemed high at #5), but he lost to him at the same tournament has well. Smith at least has a win over Liam Cronin this year. Poulin suffered losses to the #29, #21, and a non qualifier in either January or February.
#6 Yaraslau Slavikouski, Harvard
Coming into the year, we were all excited about the return of Yaraslau Slavikouski after he medically redshirted last year. He was preseason ranked #5. However, his year didn't quite go as planned. He's 27-4, but his best win is #7 Owen Trephan. Although he beat #7, he lost to 21-seed Nathan Taylor at EIWAs as well as 12-seed Colton McKiernan (who we have ranked #21, so another surprising high seed) at Midlands. His next-best win after Trephan is #14 AJ Nevills.
#6 Daniel Cardenas, Stanford
Don't get me wrong, Daniel Cardenas has a high upside as a true freshmen and I think he will be fighting for a spot on the podium this year, but with him splitting time with Charlie Darracott this season, I was surprised to see him at the #6. He's got a great record (22 - 1) and won his conference, but his best win is #10 Kaden Gfeller and his loss is to #17 Jarrett Jacques.
#8 Anthony Noto, Lock Haven
At 29-2, Anthony Noto has a tremendous record. Who has he beaten though? His best win is 20-seed Jarrett Trombley. In addition, one of his losses is #33 Tucker Owens. Noto was in a similar position last year. He went in with a record of 30-1 and a MAC champion but received the 17 seed. He went 1-2.
#16 Kyle Biscoglia, Northern Iowa
Kyle Biscoglia has wins over the #12 and #13 seeds this season. So, he could for sure make it to the round of 16 or 12 and be fighting for an All-American spot. However, since those wins at CKLV, the UNI Panther has losses to #28 Taylor LaMont and #25 Wyatt Henson as well as losses to #22 Chance Rich and Iowa State backup Evan Frost prior. So while 16 might not be crazy, with Biscoglia finishing 4th at Big 12s and some lower losses to end the season, I was surprised to see it.
#28 Killian Cardinale, West Virginia
I don't necessarily disagree with this one, but I was surprised nonetheless. Killian Cardinale became the topic of discussion and debate when he injury defaulted out of the Big 12 tournament without wrestling a match. This obviously hurt him in almost every seeding category. However, in the last coach's rank, he was still #6. I didn't think he would slide this far. Connor McGonagle, who was forced to injury default out of EIWAs, didn't get punished quite as bad receiving the 11 seed.
For access to FloWrestling's exclusive content including match highlights from the NCAA Championships, subscribe now.