2023 Iowa State vs Missouri
Yonger Bastida vs Rocky Elam Could Decide Iowa State-Missouri Dual
Yonger Bastida vs Rocky Elam Could Decide Iowa State-Missouri Dual
The outcome of the Iowa State vs Missouri wrestling dual could be on the line when Yonger Bastida and Zach Elam face off on Wednesday.
Feb 14, 2023
by Kyle Klingman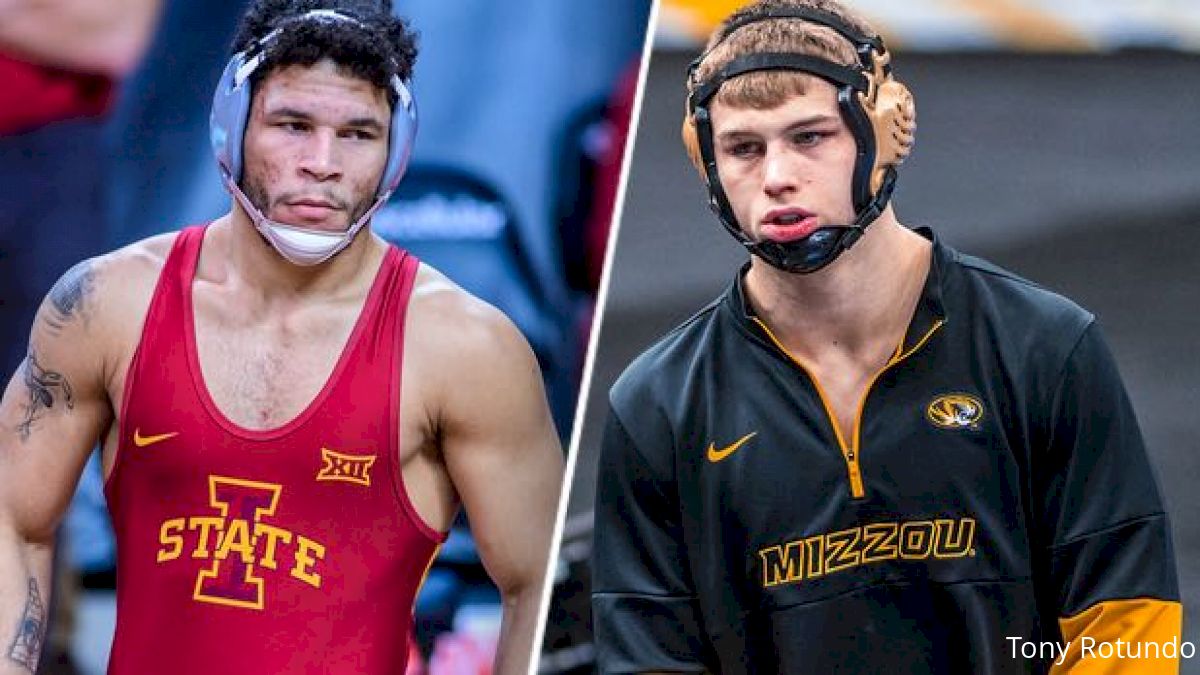 The match between Iowa State's Yonger Bastida and Missouri's Rocky Elam could be another memorable moment in the wild and wacky 197-pound class. No wrestler appears to be safe from a weird twist or a surprising turn.
Bastida and Elam will face off during a rare Wednesday dual when the Cyclones travel to Columbia to take on the Tigers on February 15 at 6:30 p.m. Central. This match could decide the final outcome — especially if the meet starts at 125 pounds.
Iowa State won last year's dual, 17-16, and that typically means at least one swing match will decide the meet. None was bigger — or crazier — than 197 pounds.
Elam led 4-0 with a minute to go when Bastida scored a takedown with 58 seconds remaining, then snagged another takedown with 28 seconds left. Elam was hit with stalling at nine seconds and one left to send the match into sudden victory. Bastida only needed 11 seconds to get an overtime takedown, which gave Iowa State a 17-13 lead.
Zach Elam — Rocky's brother — defeated Sam Schuyler, 2-0, but it wasn't enough. Iowa State won by a point thanks to Bastida's late-match heroics.
The two faced each other a few days later in the Big 12 championship quarterfinals and Bastida won, 4-3. Elam exacted his revenge, though, with a 1-0 win in the second round of the NCAA Championships. Elam eventually placed fourth, while Bastida placed fifth.
The all-time series is currently tied at 2-2 since Elam notched a 5-4 win during the 2021 dual. This is likely a preview of things to come since both could meet at conference and nationals — again.
Both need to get back to their winning ways.
Elam's last match was a 5-4 loss to Oklahoma State's Luke Surber on February 5. The Tiger sophomore is 6-1 without competing in a tournament all season.
Bastida is currently 16-3 and is also coming off a loss. He fell 5-3 to Zac Braunagel of Illinois on February 12 and has dropped two of his last three matches — even though it was to current #1 Nino Bonaccorsi of Pittsburgh. His first loss of the season was to Penn State's returning national champion Max Dean.
Whoever wins this match will have the edge in the series and it will likely give his team the edge in the meet. A lot is at stake when these two 197-pound All-Americans square off on Wednesday.
Series History
2022 NCAA Championships: Elam dec. Bastida, 1-0
2022 Big 12 Championships: Bastida dec. Elam, 4-3
2022 Iowa State vs Missouri dual: Bastida dec Elam, 8-6 SV
2021 Missouri vs Iowa State dual: Elam dec Bastida, 5-4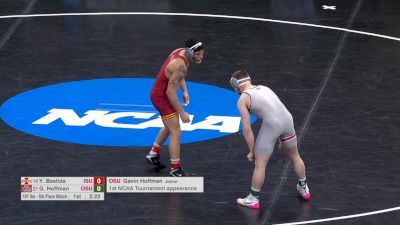 Unlock this video, live events, and more with a subscription!
Get Started
Already a subscriber? Log In
Yonger Bastida won his fifth-place match at the 2022 NCAA Championships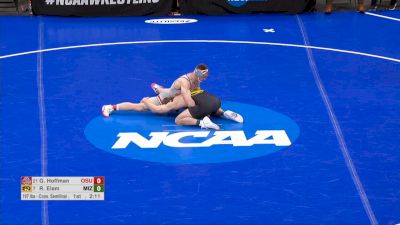 Unlock this video, live events, and more with a subscription!
Get Started
Already a subscriber? Log In
Rocky Elam won his consolation semifinal match at the 2022 NCAA Championships