Big Ten
Did We Learn Enough From 2013 Olympic Wrestling Scare?
Did We Learn Enough From 2013 Olympic Wrestling Scare?
It has been 10 years since wrestling was nearly removed from the Olympics. Have we learned our lesson?
Feb 12, 2023
by Kyle Klingman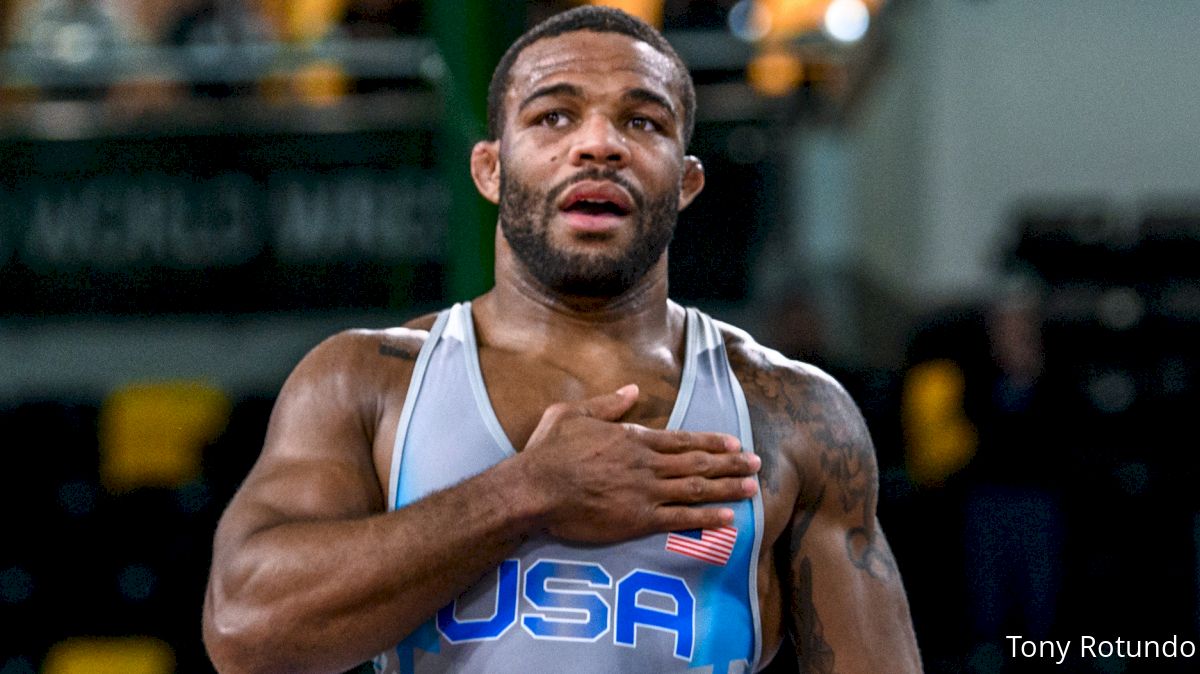 It was the bombshell announcement that no one saw coming.
Wrestling was being removed from the Olympics — and we only had our arrogance to blame.
"We thought we were untouchable," said 1972 Olympic gold medalist Dan Gable.
USA Wrestling executive director Rich Bender calls February 12, 2013, the most important date in wrestling history. It was the moment we realized that our sport's rich history didn't matter and that we better act fast.
The consequence of our vanity would be permanent removal from the Olympic Games.
"There was some complacency at the highest level of the international wrestling federation — complacency that we were an Olympic sport that was one of the first and the oldest," Bender said. "We became complacent that we didn't have to look for ways to get better but rather look for excuses to maintain the status quo.
"Lesson learned there. It can ultimately cost you everything if you don't continue to move forward. I'm a firm believer that you have to improve and evolve or die."
Bender was in the shower when his wife said his phone was "absolutely blowing up." Gable's text to Bender captured the essence of the moment: "Worst news ever."
It may have been the worst news at the time, but it was the best news for our future. International wrestling was struggling to connect. The ball draw became a game of chance that often left fans confused about the direction of the sport. Even diehards wondered how two balls in a bag could determine the outcome of an athletic contest.
Wrestling needed to make a seismic shift — and it took an earthquake to make it happen.
The first step was new leadership. FILA — the former governing body of international wrestling — was renamed United World Wrestling and Nenad Lalovic was named president. The next step was lobbying the International Olympic Committee.
Wrestling didn't have representation within the IOC, so there was no one advocating for our cause. Bender thought the sport was safe when he went to bed that night. Taekwondo and modern pentathlon were supposed to be on the chopping block — not wrestling.
UWW and other organizations worked frantically for the next seven months in an attempt to get reinstated. When September 8 rolled around, wrestling easily defeated bids from baseball-softball and squash during a worldwide announcement from Buenos Aires.
"I felt pretty confident the day before the vote," Bender said. "We met with 100 percent of the International Olympic Committee members since they were the ones who would be making the decision."
Gender equality and modernization were the main topics as the IOC panel grilled wrestling leadership in Buenos Aires. The sport has made gains on both fronts since then.
There is an equal number of men's and women's freestyle weights at the World Championships and Olympic Games, although there is currently no women's counterpart for Greco-Roman. Officiating has improved exponentially, while UWW has done a masterful job of promoting its brand.
Lesson learned, right?
"We learned a little bit but I don't think we learned enough," Gable said.
This is the type of response we should expect from a man who led Iowa to 15 NCAA team championships during his 21 seasons as head coach. The Hawkeyes won because they never took anything for granted and constantly worked to stay ahead of the curve.
Gable thinks someone from the United States should work full-time on the sport so this never happens again. The Committee to Preserve Olympic Wrestling (CPOW) was disbanded after the reinstatement, and Gable thinks that's a mistake.
Bender thinks we are moving in the right direction, though. He points to Lalovic's strong leadership and gender equality as reasons to stay optimistic.
"I think the sport has somewhat of a new lease on life and has taken the responsibility of enhancing it for future generations very seriously," Bender said. "It involves accountability for people that were involved.
"Developing referees and leaders within the sport and embracing women's wrestling is critical for our survival and is critical for our future. I think the sport learned its lesson. Fortunately for wrestling, we got a mulligan. We had an opportunity to make it better."
Wrestling needed to be dropped from the Olympics to force significant change. Have we done enough? The 2013 scare taught us to take nothing for granted and that we are a stronger sport when we work together.