NCAA
Nearly 50 Upsets In A Scintillating Week 14 Of NCAA D1 Wrestling Duals
Nearly 50 Upsets In A Scintillating Week 14 Of NCAA D1 Wrestling Duals
All the upsets from the 14th week of the 2022-23 NCAA D1 wrestling season.
Feb 6, 2023
by Andrew Spey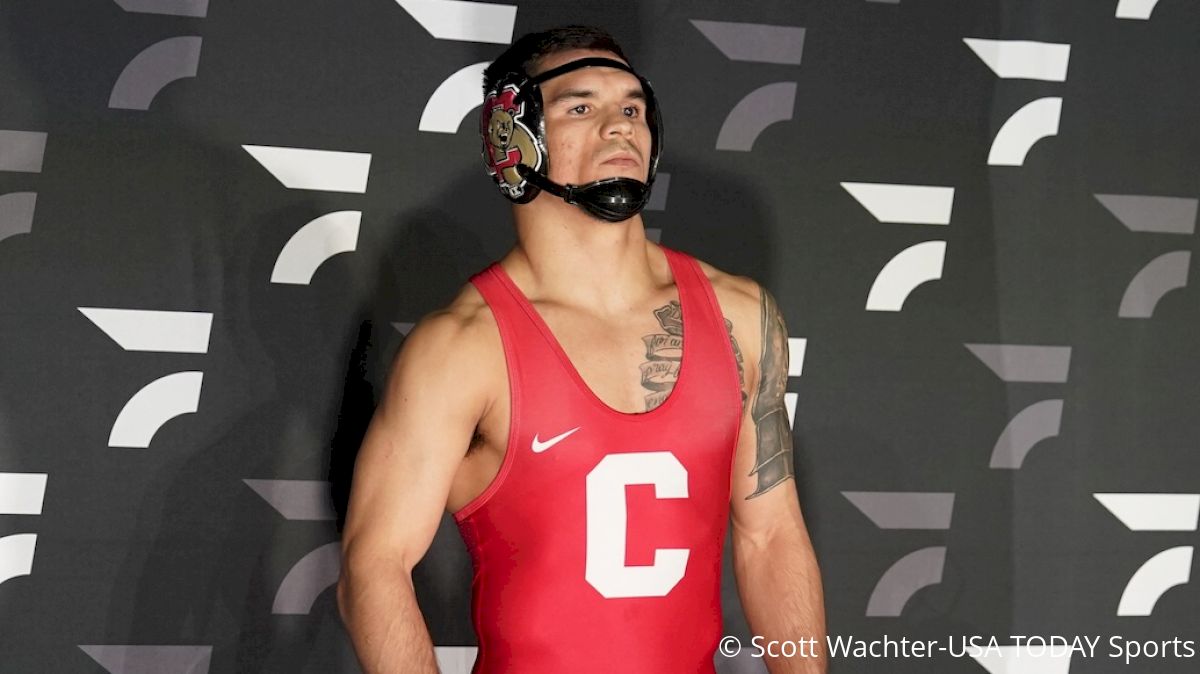 We've completed the antepenultimate week of duals (just two left!) and the upsets haven't slowed down.
The usual caveats apply, and many of these results may not look like upsets with the benefit of hindsight at the very end of the season. However, strictly according to the most recent national rankings, these all do qualify as upsets from last week.
One of the biggest upsets of the week took place in the intra-Ivy battle between the Big Red and the Tigers. Ramirez handed last year's 157-pound runnerup the first loss of his season. This was Ramirez's second win over an NCAA finalist, having beaten Shane Griffith in the fall of 2021 after Griffith won an NCAA title for Stanford in March of 2021.
197lbs - HM Luke Surber, Oklahoma State over #1 Rocky Elam, Missouri
Surber had the match of his life last Sunday, knocking off the number one ranked wrestler in the nation 4-3 and setting up the Cowboys for an upset team win at home against the Tigers.
Surber will be remembered as the hero, but Gfeller also contributed to the big team victory for Oklahoma State.
141lbs - #14 Carter Young, Oklahoma State over #7 Allan Hart, Missouri
Carter Young secured one of the biggest folkstyle wins of his nascent career. The true sophomore beat three-time national qualifier Hart in the first bout of the OSU v Mizzou dual.
Missouri got an upset of their own, as Mizzou's three-time national qualifier defeated last year's 6th placer, which only added to the drama at this superb competition.
The light heavyweight division in the NCAA has been full of intrigue all season long. The Gopher's Foy got the biggest win of his collegiate career over Iowa's three-time All-American and four-time national qualifier.
197lbs - #19 Cam Caffey, Michigan State over #9 Zac Braunagel, Illinois
Sparty got a big lift from their senior 197-pounder, who scored four points in the final 20 seconds of his match with his Big Ten rival, though the Illini still prevailed in the dual meet.
197lbs - #4 Nino Bonaccorsi, Pittsburgh over #3 Yonger Bastida, Iowa State
And Nino Bonaccorsi capped off a weekend of 197 chaos with his dramatic win over Bastida, which, unfortunately for the Panthers, was not enough to propel Pittsburgh for a win in their dual with the Cyclones.
The rest of Week 14's nearly 50 upsets can be found in the list below.
125lbs - HM Ryan Miller, Penn over #14 Brett Ungar, Cornell
125lbs - #22 Braxton Brown, Maryland over #12 Dean Peterson, Rutgers
125lbs - HM Jore Volk, Wyoming over #18 Stevo Poulin, Northern Colorado
133lbs - Ethan Oakley, Appalachian State over #15 Brayden Palmer, Chattanooga
133lbs - Ethan Rotondo, Cal Poly over #24 Chance Rich, CSU Bakersfield
133lbs - Kurtis Phipps, Bucknell over HM Angelo Rini, Columbia
133lbs - Brendan Ferretti, Navy over HM Gable Strickland, Lock Haven
133lbs - Davin Rhoads, West Virginia over HM Zach Redding, Iowa State
141lbs - Frankie Tal-Shahar, Northwestern over HM Dylan D'Emilio, Ohio State
141lbs - #20 Jesse Vasquez, Arizona State over #15 Cleveland Belton, Oregon State
141lbs - #21 Darren Miller, Bucknell over #18 Matt Kazimir, Columbia
141lbs - #24 Joshua Koderhandt, Navy over #21 Darren Miller, Bucknell
141lbs - #8 Mosha Schwartz, Oklahoma over #7 Allan Hart, Missouri
149lbs - Josh Brown, CSU Bakersfield over #17 Dom Demas, Cal Poly
149lbs - Drew Roberts, Minnesota over #23 Manzona Bryant, Lehigh
149lbs - Alec Hagan, Ohio over HM Kody Komara, Kent State
149lbs - Johnny Lovett, Central Michigan over HM Kody Komara, Kent State
149lbs - HM Quinn Kinner, Rider over #22 Mitch Moore, Oklahoma
157lbs - Caleb Dowling, West Virginia over #19 Derek Holschlag, Northern Iowa
157lbs - #24 Paddy Gallagher, Ohio State over #13 Trevor Chumbley, Northwestern
165lbs - Will Formato, Appalachian State over HM Rodrick Mosley, Gardner-Webb
165lbs - HM Caleb Fish, Michigan State over #16 Danny Braunagel, Illinois
174lbs - Luca Augustine, Pittsburgh over #10 Clay Lautt, North Carolina
174lbs - Cael Valencia, Arizona State over #19 Aaron Olmos, Oregon State
174lbs - Michael Wilson, Rider over #20 Tate Picklo, Oklahoma
174lbs - Cael Valencia, Arizona State over HM Triston Wills, Little Rock
174lbs - Albert Urias, CSU Bakersfield over HM Triston Wills, Little Rock
174lbs - Brawley Lamer, Cal Poly over HM Triston Wills, Little Rock
174lbs - Scott Joll, West Virginia over HM Julien Broderson, Iowa State
174lbs - Andrew Berreyesa, Northern Colorado over HM Gaven Sax, North Dakota State
184lbs - Max Hale, Penn over #7 Jonathan Loew, Cornell
184lbs - Nathan Dugan, Princeton over #7 Jonathan Loew, Cornell
197lbs - Luke Geog, Ohio State over HM Andrew Davison, Northwestern
197lbs - #12 Silas Allred, Nebraska over #9 Zac Braunagel, Illinois
285lbs - Dorian Crosby, Bucknell over #20 Grady Griess, Navy
285lbs - Travis Stefanik, Princeton over HM Cory Day, Binghamton
285lbs - Hayden Copass, Purdue over HM Cale Davidson, Nebraska
285lbs - #19 Michael Wolfgram, West Virginia over #12 Tyrell Gordon, Northern Iowa