2022-23 Oklahoma State Wrestling
Surber Stuns #1 Elam In Oklahoma State Win Over Missouri
Surber Stuns #1 Elam In Oklahoma State Win Over Missouri
Another #1 went down Sunday when Luke Surber took down top-ranked 197-pounder Rocky Elam to help lift Oklahoma State over Missouri.
Feb 5, 2023
by Andy Hamilton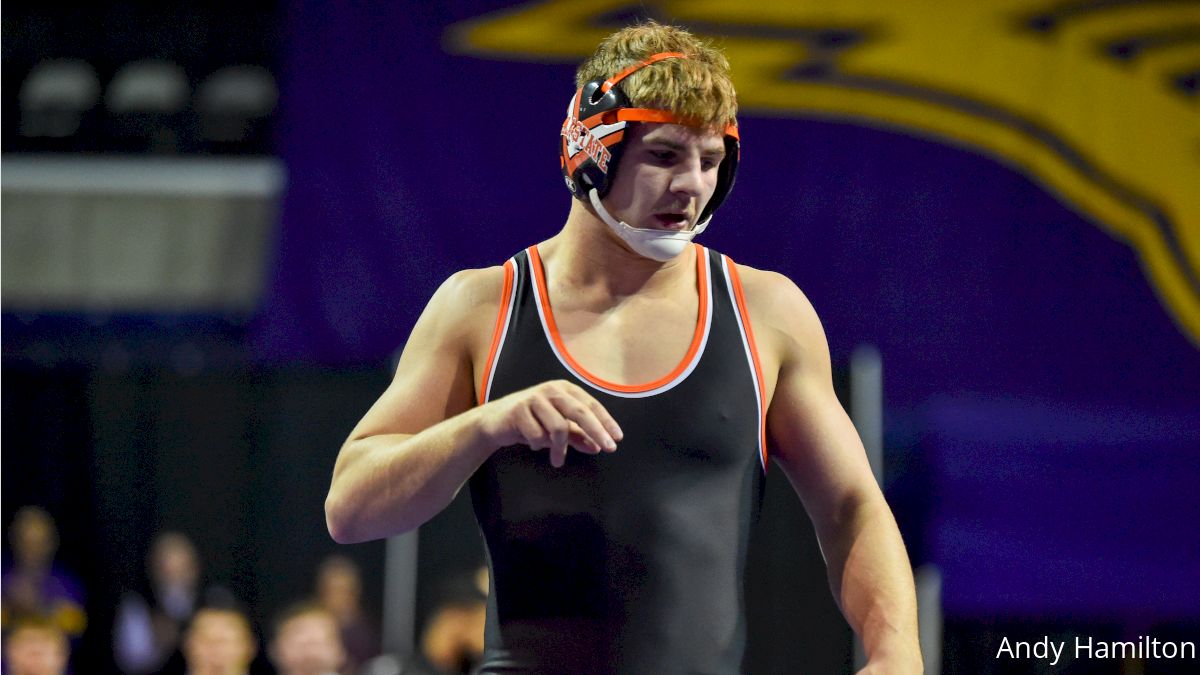 The biggest win of Luke Surber's college career to date played a pivotal role Sunday in #14 Oklahoma State's dual victory against ninth-ranked Missouri.
Surber became this season's eighth wrestler to knock off a top-ranked opponent when the junior 197-pounder fended off a Rocky Elam shot in the closing seconds to pull out a 5-4 victory. It proved to be instrumental in the dual outcome.
Oklahoma State rallied back for a 17-16 criteria win, thanks to Daton Fix's 14-3 major decision win at 133 against Connor Brown in the final bout of the dual. The Cowboys won by virtue of a 45-43 advantage in match points.
In a back-and-forth dual, the momentum-changer for the Cowboys occurred at 197, where Surber's scrambling skills posed problems from Elam from the onset. The three-time Oklahoma state high school champ opened the scoring with an ankle-pass takedown off a first-period period Elam shot.
Elam momentarily took the lead during a wild sequence to close the first period when he cashed in on a shot for a takedown with 10 seconds to go. But Surber quickly regained the lead on a dive-roll reversal five seconds later to take a 4-3 lead into the second.
The only scoring during the final two periods came escapes for each wrestler, but there was plenty of action with Elam peppering Surber with shots and the Oklahoma State 197-pounder fending off the attacks.
The final shot for Elam came wtih 25 seconds to go when he got in deep on a sweep single, but Surber locked around his waist and fought it off for the win.
Surber — who entered the match just outside the top 24 in the national rankings at 197 — raised his record to 15-5 on the season.