2022-23 Cornell Wrestling
Late Score Pushes Ramirez Past #3 Monday In Cornell Win Against Princeton
Late Score Pushes Ramirez Past #3 Monday In Cornell Win Against Princeton
Julian Ramirez used a takedown with 14 seconds left to knock off returning NCAA finalist Quincy Monday in Cornell's dual win against Princeton.
Feb 4, 2023
by Andy Hamilton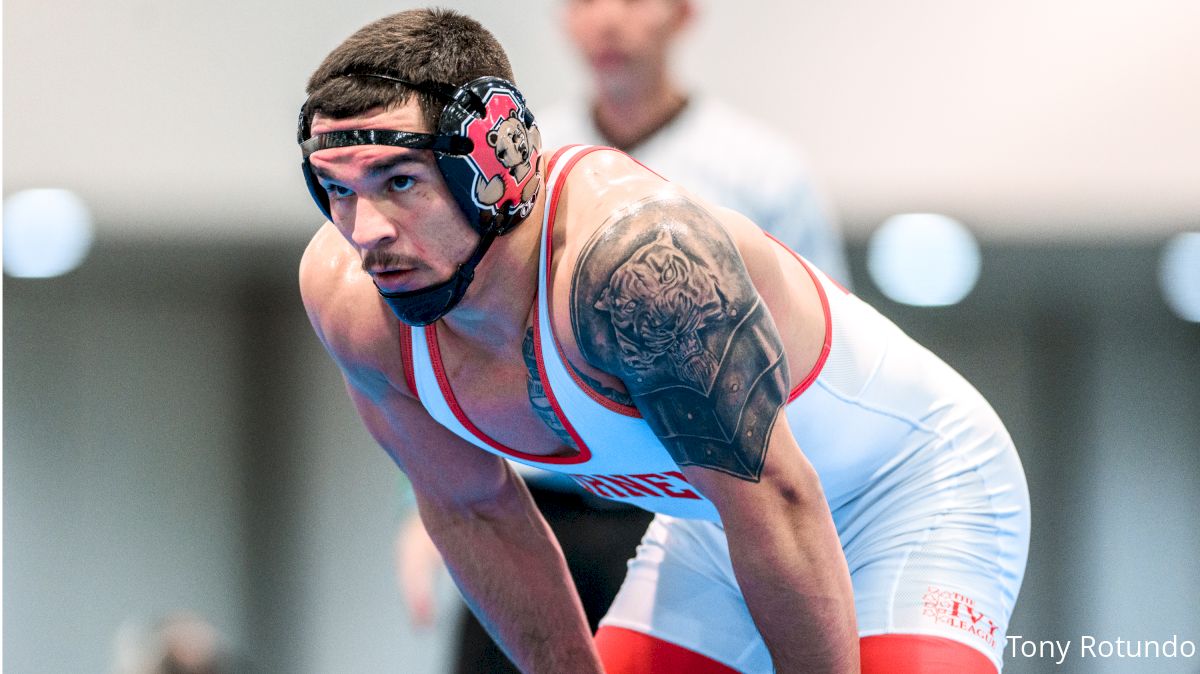 Julian Ramirez scored a win over another NCAA finalist Saturday when the 12th-ranked Cornell 165-pounder knocked off #3 Quincy Monday in the Big Red's 32-7 dual win against Princeton.
Ramirez capped a back-and-forth battle by firing off a single-leg shot and switching to a double for a takedown with 14 seconds remaining to win an 8-6 decision in the opening bout of the dual.
Ramirez has been known to cause problems for highly-credentialed opponents. In his first dual for the Big Red last season, he toppled returning national champion Shane Griffith of Stanford. He also registered a win last season against returning All-American Cameron Amine of Michigan.
Saturday's signature victory began with a Ramirez takedown 17 seconds into the bout. Monday charged back in the second period and went ahead 4-2 on a double-leg before a locked hands call and a Ramirez escape evened the score going to the third period.
After Ramirez went back in front on an escape to start the third, Monday peppered the Cornell sophomore with a series of shots and momentarily went ahead 6-5 on a double with 1:10 to go before Ramirez escaped to tie the match.
The Ramirez victory was one of eight for the Big Red in the dual. Cornell also picked up technical falls from three-time NCAA champion Yianni Diakomihalis at 149 and #3 Vito Arujau at 133, a pin at heavyweight from Brendan Furman and a major decision at 197 from #17 Jacob Cardenas.
Princeton's wins came at 184 and 125. Unranked Nate Dugan used a third-period reversal to knock off #7 Jonathan Loew 4-3 at 184 and second-ranked Patrick Glory, in his first match at 125 since Jan. 15, scored a 10-2 major decision against #14 Brett Ungar.