Conference Carolinas
Ana Luciano Becomes New Tornado Wins King
Ana Luciano Becomes New Tornado Wins King
King's Ana Luciano made history with her 10-0 win over Emmanuel on Tuesday night.
Feb 1, 2023
by Kyle Klingman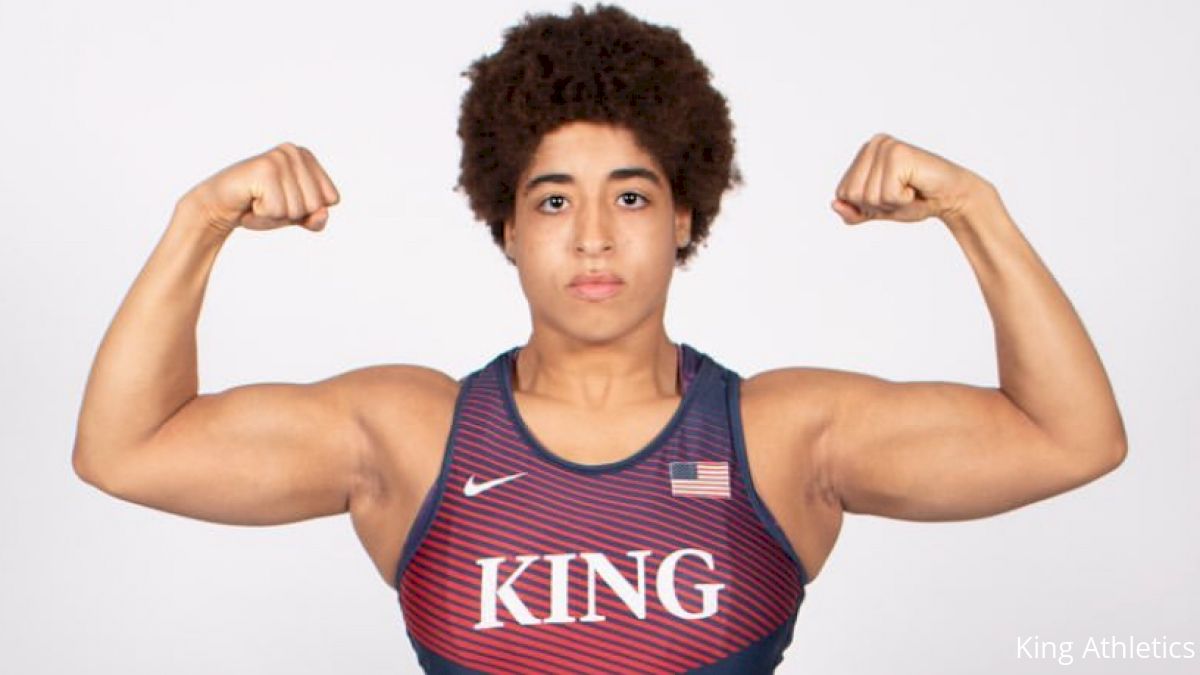 King University has become a who's who of domestic women's freestyle stars lately. Four-time World and Olympic medalist Sarah Hildebrandt went there, as did two-time World silver medal winner Alli Ragan, 2021 World bronze medalist Forrest Molinari, and 2016 Olympian Haley Augello. Current Gannon head coach Breonnah Neal was a national champion for the program, too.
However, only one King wrestler has notched 100 career wins: Ana Luciano.
Luciano earned the historic win with a 10-0 technical superiority during a home dual against Emmanuel College on January 31. This was her first time down to 136 pounds after spending the entire season at 143.
"What an amazing accomplishment for Ana," King coach Jason Moorman said. "So many great wrestlers have come through this program over the years, and, thankfully, Ana achieved this incredible milestone thanks to the extra year for our seniors.
"Words can't explain how proud we are of not only this achievement, but who Ana has become as a competitor, teammate, and person over the past four and a half years. She earned this."
The current King star has also found success at the national championships. She placed sixth at the 2019 WCWA Championships before placing fourth, second, and third at the National Collegiate Women's Wrestling Championships (NCAA schools) from 2020-22.
"It truly feels surreal to know that I made history for King," Luciano said. "It was not easy. It took a lot of hard work and dedication. I wouldn't have gotten this far without my teammates and coaches who constantly push me to be my best."
King's 39-1 victory over Emmanuel is part of an undefeated dual season for the Tornado that included a team title at the NCWA Multidivisional National Duals. Moorman's squad is among the favorites to win the national championships in Cedar Rapids, Iowa, on March 3-4.
King 39, Emmanuel 1
101: Jessica Corredor (King) technical superiority Haley Zinninger (EC), 10-0
109: Sage Mortimer (King) technical superiority Dinahay Vazquez (EC), 11-0
116: Danielle Garcia (King) fall Betty Cherry (EC), 1:56
123: Vayle-Rae Baker (King) technical superiority Dorothy Gerrell (EC), 13-3
130: Montana DeLawder (King) fall Sam Larios (EC), 0:19
136: Ana Luciano (King) technical superiority Gianna Anaya (EC), 10-0
143: Ashlynn Ortega (King) technical superiority Lauren Ellis (EC), 10-0
155: Tiffany Baublitz (King) fall Kylie Ayala (EC), 1:19
170: Double forfeit
191: Cheyenne Bowman (King) technical superiority Cristina Santoyo (EC), 10-0
King: 6-0; Emmanuel: 13-8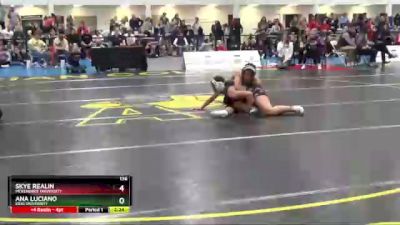 Unlock this video, live events, and more with a subscription!
Get Started
Already a subscriber? Log In
Luciano won her third-place match over McKendree's Skye Realin at the 2022 national collegiate women's wrestling championships