2022-23 Iowa Wrestling
Hear Post-Match Thoughts From The Hawkeyes And Nittany Lions
Hear Post-Match Thoughts From The Hawkeyes And Nittany Lions
Hear from Penn State coach Cael Sanderson, Aaron Brooks, Greg Kerkvliet and Iowa coach Tom Brands after the #1 Nittany Lions defeated #2 Iowa on Friday.
Jan 28, 2023
by Andy Hamilton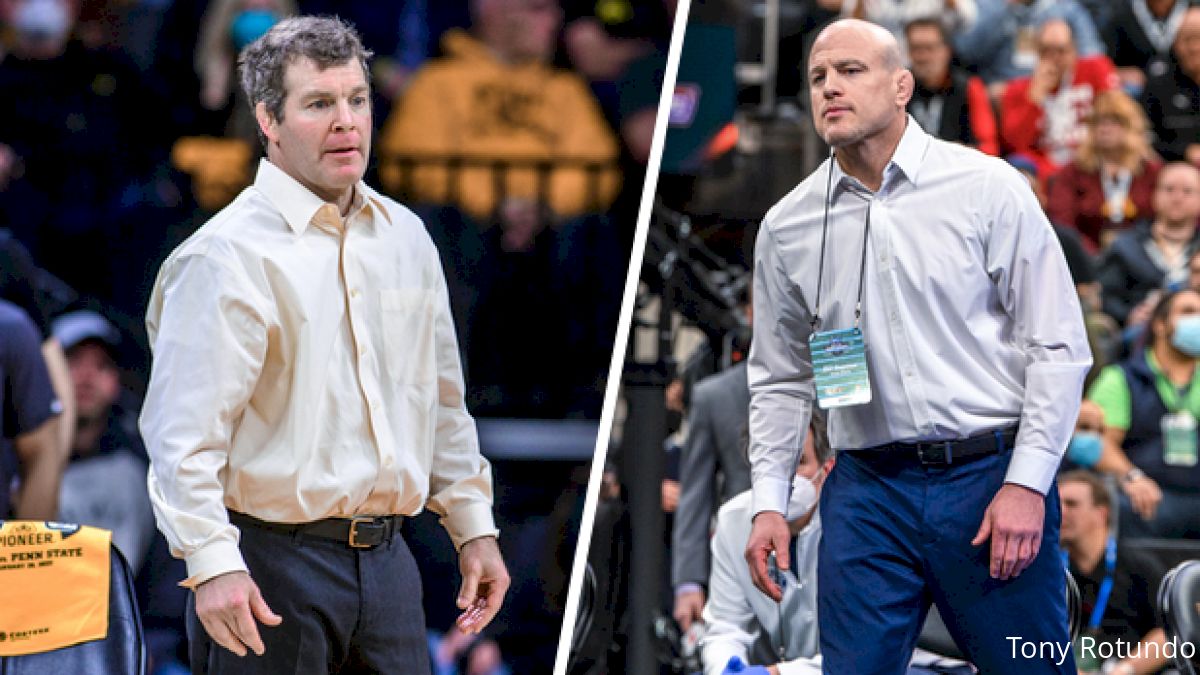 Top-ranked Penn State took down #2 Iowa 23-14 on Friday night in front of a sellout crowd at the Bryce Jordan Center, where the Nittany Lions used a pin from Roman Bravo-Young at 133 and closed the dual with four consecutive victories to rally back against the Hawkeyes.
Penn State coach Cael Sanderson, 184-pounder Aaron Brooks and heavyweight Greg Kerkvliet shared their thoughts on the Nittany Lions' performance.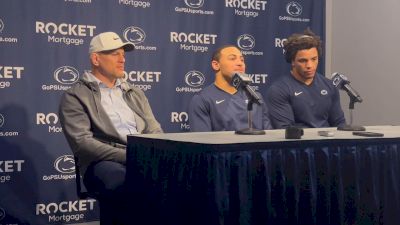 Iowa coach Tom Brands reflected on the performance of the Hawkeyes, who got a technical fall from Spencer Lee at 125 and victories from Real Woods (141), Max Murin (149) and Patrick Kennedy (165).