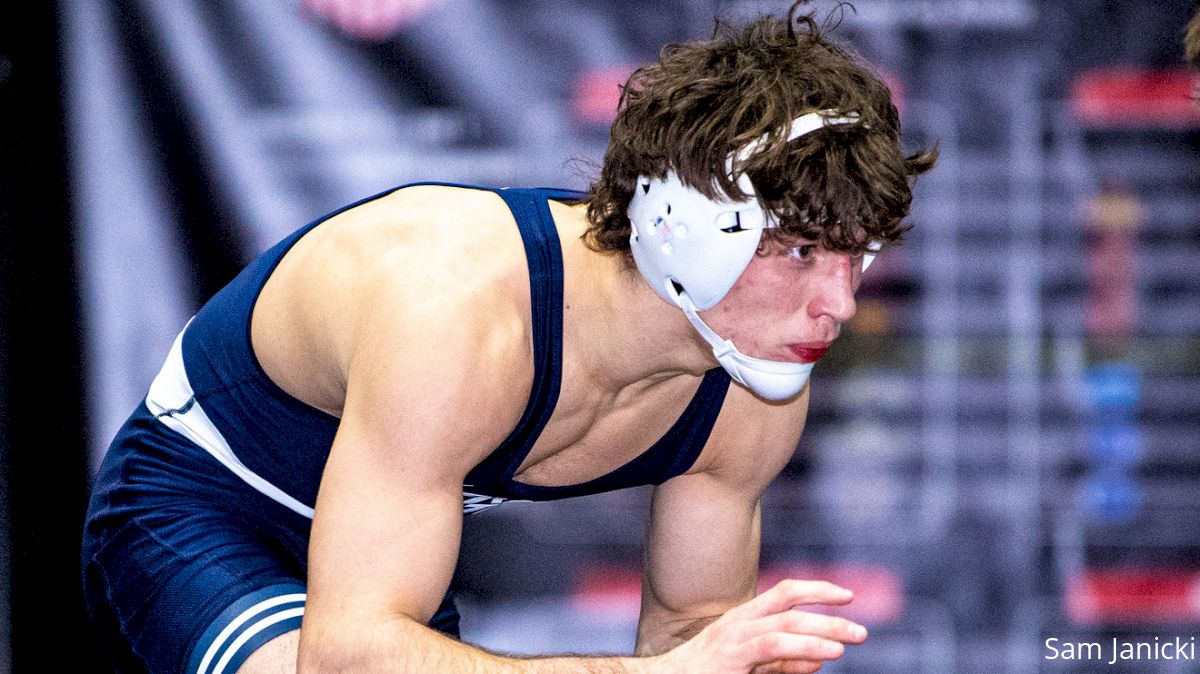 Until Friday night's dual against Iowa, Levi Haines' status as a starter was still in question. Now the wrestling community knows that Haines will be in the post-season mix at 157 lbs.
After having already used his five free starting opportunities, Levi Haines ran to the center of the mat in the Bryce Jordan Center in a big spot for the Nittany Lions against #14 Cobe Siebrecht. Iowa's Seibrecht threatened, but a clean high-crotch finish from Haines was ultimately the difference in the true freshman's 3-2 victory.
Levi Haines pulls ahead with the takedown!#PSUwr pic.twitter.com/3OWan8gUiK

— Penn State WRESTLING (@pennstateWREST) January 28, 2023
Haines has now established himself as the starter at 157 lbs for Penn State. He's 15-1 on the season and undefeated in Big Ten competition. Between his victory over Siebrecht this week and his upset over All-American Will Lewan a week ago, Penn State fans have plenty to be excited about in a weight class without a clear NCAA title favorite.
Penn State's remaining duals are against Ohio State, Indiana, Rutgers, Maryland, and Clarion. While four of the starters for these teams are ranked, none are ranked ahead of #12 Haines. Should Haines win his remaining regular-season matches, he would have a case to be the second seed at the Big Ten Championships, and in a wide-open weight class, he's immediately an All-American contender.