2023 Yarygin Results & Updated Brackets
2023 Yarygin Results & Updated Brackets
Full results with updated brackets and videos for the 2023 Ivan Yarygin in men's freestyle.
Jan 29, 2023
by Jon Kozak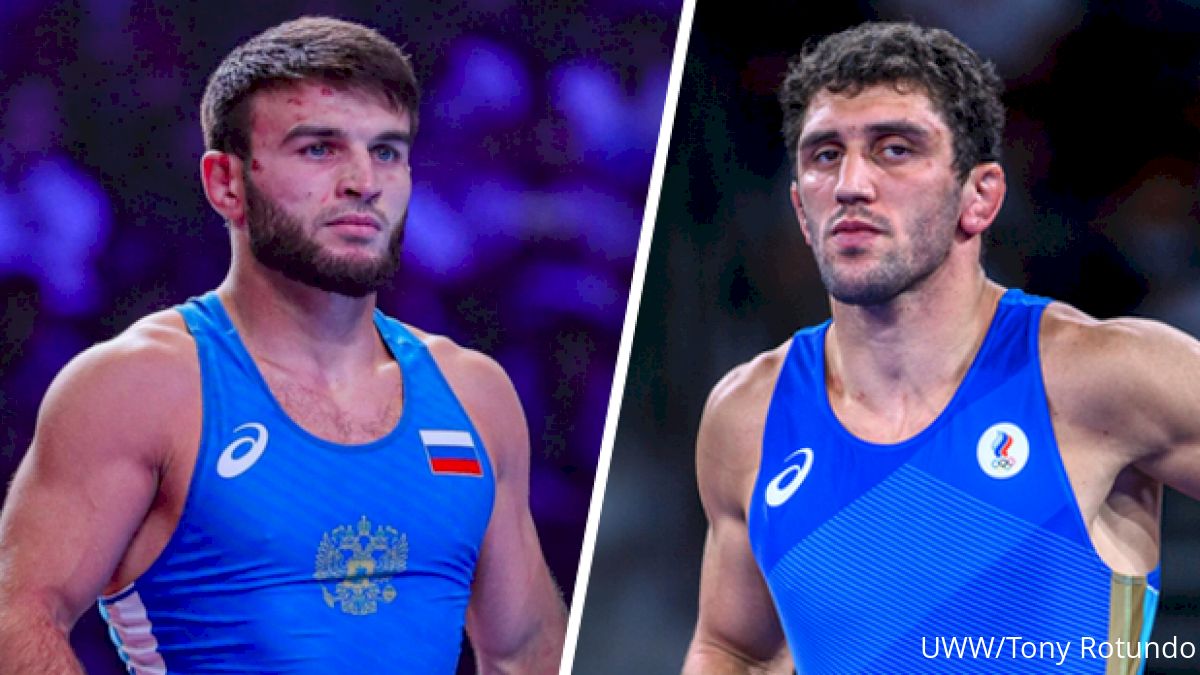 The 2023 Ivan Yarygin is currently underway in Krasnoyarsk, Russia, and features some of the world's best wrestlers. Wrestling begins at 11:00 pm (ET) every night and you can watch the live stream at this link. If you miss the wrestling live, we'll have updated brackets each day with videos of the best matches, and brief commentary about the most notable results in the below article.
January 25-27 - 57kg, 61kg, & 70kg
57kg - As expected world and Olympic champion Zaur Uguev impressively reached the finals and faced off against #2 (at 61kg) Akhmed Idrisov. Idrisov notably dropped from 61kg where he recently defeated world champion Abasgadzhi Magomedov. In the finals, Uguev proved once again to be the best in the world at 57kg with his 4-1 win over Idrisov.
Uguev's finals victory over Idrisov:
61kg - 2021 World Champion Abasgadzhi Magomedov was upset in the semi-finals against Muslim Mekhtikhanov! Mekhtikhanov was climbing the ranks at 65kg based on his recent wins over Elbrus Valiev and Muslim Saidulaev but this win over Abasgadzhi is obviously the biggest win of his career. Mekhtikhanov continued to impress in the finals with his 10-0 win over Tumenbileg proving Mekhtikhanov will be a legit threat to make a world team this year for Russia.
Mekhtikhanov's win over Magomedov:
70kg - Evgheni Zherbaev was the favorite to win this bracket but his dominance on his way to gold was what stood out. Zherbaev teched 3 ranked opponents in straight matches and is in the driver's seat to make Russia's world team at 70kg this year.
Zherbaev's finals' win over Sheriev:
January 26-28 - 65kg, 79kg, & 125kg
65kg - For the second time in the past 6 months, Shamil Mamedov defeated Gadzhimurad Rashidov. Mamedov looks to be in the driver's seat to take over the 65kg spot but Russia is incredibly deep at this weight and it will be fascinating to watch who comes out on top as Russia's world team rep this year.
Mamedov's win over Rashidov:
79kg - Akhmed Usmanov continues to impress after winning the Yarygin over Alikhmaev in the finals. Over the past 6 months, Usmanov has put together wins over Radik Valiev (2), Magomedkhabib Kadimagomedov, and Nikita Suchkov (2), and looks to be the favorite to win the world team spot for Russia at 79kg. It's worth noting Alikhmaev took out 2021 world bronze medalist Radik Valiev in the semis and will be a formidable opponent for Usmanov.
Usmanov's win over Alikhmaev:
125kg - Tokyo Olympian Dzianis Khramiankou won the Yarygin and looks to be rounding back into form. Khramiankou was ranked as high as #4 in the world after winning Euros in 2021 but dropped out of the rankings after losing to Zelimkhan Khizriev, Baldan Tsyshipov, Ostap Pasenok, and Reineris Salas.
Khramiankou's win over Pasenok:
January 27-29- 74kg, 86kg, 92kg & 97kg
74kg - Zaurbek Sidakov stays on top at 74kg after running the tough gauntlet and recording back-to-back wins over Cherman Valiev and Timur Bizhoev. Both David Baev and Valiev came back for bronze proving there's a clear, and deep, second tier behind Sidakov at the top of this weight.
Sidakov's finals win over Timur Bizhoev:
Tiimur Bizhoev's win over David Baev:
Zaurbek Sidakov's win over Cherman Valiev
86kg - This was a relatively "weak" weight (by the Yarygin's standard), because of the absence of world and Olympic bronze medalist Artur Naifononv. However, Arslan Bagaev proved he'll be a contender to watch out for moving forward. Highlighted by a 12-2 win over #11 Musalaiev in the semis, Bagaev teched his way to the finals where he defeated Ruslan Chertkoev in a tight, 4-3 match.
Bagaev's finals win over Chertkoev:
92kg - Alan Bagaev came out on top of a very deep 92kg field highlighted by a 3-1 win over world medalist Vladislav Valiev in the finals. With 2021 world silver Magomed Kurbanov up at 92kg, the world team spot looks wide open and Bagaev should be considered one of the main contenders to win that spot moving forward.
Bagaev's win over Valiev:
97kg - Magomed Kurbanov won a world silver medal at 92kg in 2021 but has done nothing but win since moving up in weight. His performance her at the Yarygin proves he's the clear second-best 97kg wrestler in Russia - behind #1 pound-for-pound wrestler in the world Abdulrashid Sadulaev. While Kurbanov will be a considerable underdog against Sadulaev, it will be interesting to watch "The Tank" take on a new challenger this year.
Kurbanov's finals win over Zhabrailov:
Zhabrailov's semi-finals win over Ovsiannikov: