American Rivers
Battle Of The Burgs: A Wrestling Rivalry Like No Other
Battle Of The Burgs: A Wrestling Rivalry Like No Other
Augsburg travels to Wartburg on Thursday, January 26, for a rivalry that transcends wrestling.
Jan 25, 2023
by Kyle Klingman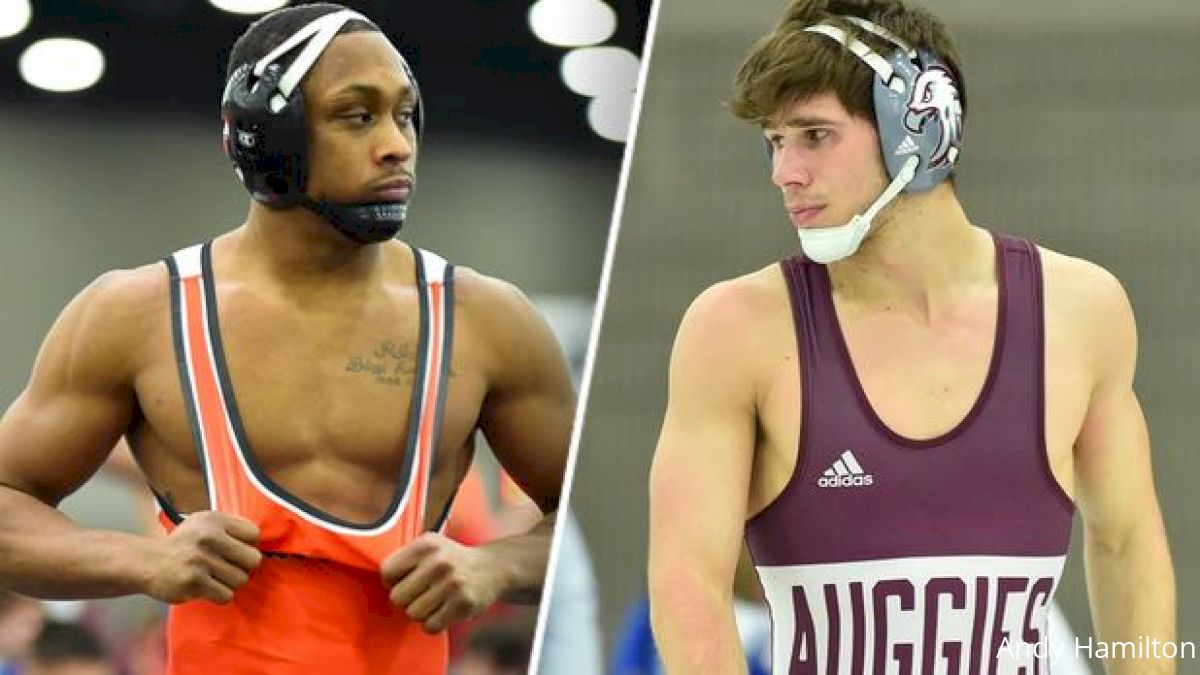 Staggering. Incredible. Unprecedented. Mind-boggling.
These words accurately describe the wrestling rivalry between Augsburg and Wartburg. Affectionately known as the Battle of the Burgs, these two teams have dominated Division III for over 25 years.
Want proof? Either Augsburg (located in Minneapolis, Minnesota) or Wartburg (located in Waverly, Iowa) has won every D3 NCAA championship since 1995.
The rivalry is so fierce that it was featured on the front page of "The New York Times" sports page on March 5, 2012, in a story called Locked in a Struggle for Supremacy. It actually received top billing over Tiger Woods and the NBA.
The Auggies and the Knights meet in Waverly on Thursday, January 26 at 7 p.m. CT for their annual dual. This year holds added significance since the two teams didn't meet at the NWCA Multidivisional Duals (they usually do).
Wartburg was upset by Johnson & Wales, 21-19, in the semifinals and finished third. Augsburg cruised to the title with a 35-8 win over the Wildcats in the finals.
These two dynasties will settle the score this week — for now.
Here are a few things you should know about this iconic rivalry.
The SwensMilboy Belt
The belt is named after Augsburg's Jeff Swenson and Wartburg's Jim Miller (Milboy is his nickname). Both coaches led their teams to 10 national titles apiece during their head coaching careers. Since the inception of the belt in 2015, Augsburg has yet to capture the traveling trophy.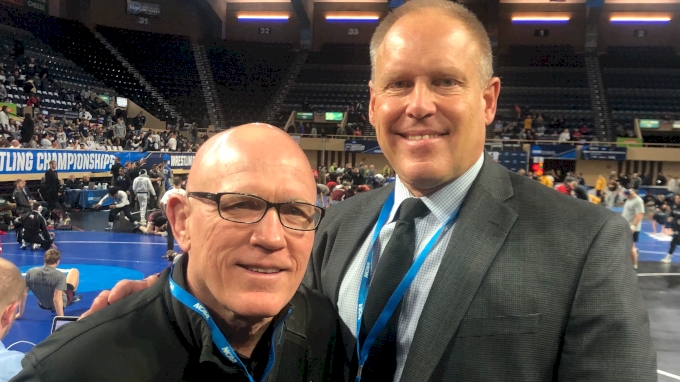 Jim Miller (glasses) and Jeff Swenson were fierce rivals who actually liked each other. They would meet for lunch in the off-season during their coaching tenures.
Memorable Battle of the Burgs NCAA Tournament Moments
1993: Augsburg 93, Wartburg 92
Wartburg was in the title hunt during Miller's second season as head coach but Augsburg earned a one-point win. The Knights built what appeared to be an insurmountable lead but Auggies surged ahead down the stretch. The loss still drives Miller crazy even though he has 10 NCAA team championships.
1999: Wartburg 117.5, Augsburg 116
The Auggies won the previous three NCAA championships and were on the cusp of winning four in a row had it not been for a meltdown late in the tournament. Augsburg coach Jeff Swenson said that losing the title still haunts him. His teams won the next two titles, which would have meant six NCAA wrestling titles in a row — a record for Division III — had they won in 1999.
2003: Wartburg 166.5, Augsburg 84.5
The Knights set the all-time D3 point record with three champs, six finalists, and 10 All-Americans — and placed 82 points ahead of the Auggies.
2004: Wartburg 156.5, Augsburg 140.5
Wartburg and Augsburg each had four individual NCAA champions but the Knights had seven finalists and nine All-Americans for a 16-point win.
2007: Augsburg 135.5, Wartburg 99.5
Swenson led his team to a 36-point victory over Wartburg during his final season as head coach. It was his 10th and final title before becoming athletic director at Augsburg.
2015: Augsburg 100, Wartburg 89.5
Wartburg appeared to be a lock entering the tournament after dismantling Augsburg 25-7 in a dual earlier in the year. The Auggies had an inspired performance led by bonus point after bonus point. Current Wartburg coach Eric Keller boycotted Hersey's candy bars afterward since the championships were held in Hersey, Pennsylvania.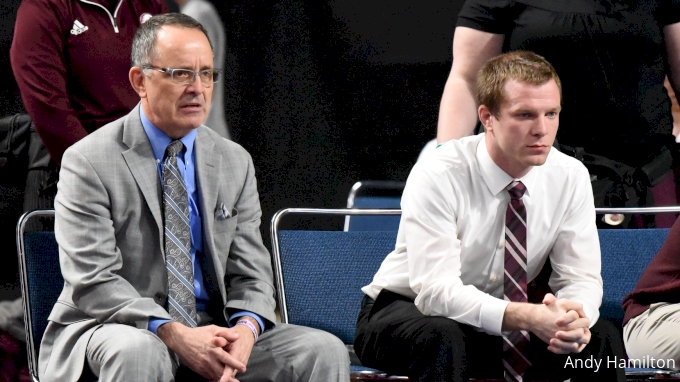 Augsburg associate head coach Jim Moulsoff (left) and head coach Tony Valek will attempt to bring the SwensMilboy belt back to Minneapolis.
Notable Wrestlers
LeRoy Gardner (Wartburg)
Gardner, a volunteer assistant at Purdue, was an NCAA champion for the Knights in 2003.
Marcus LeVesseur (Augsburg)
LeVesseur is the only four-time undefeated NCAA D3 champion (2003-05, 2007) after going 155-0 for his college career. He recorded a 22-7 MMA record before retiring in 2012.
Mark Matzek (Augsburg)
Matzek won a pair of titles for the Auggies (2004, 2005) before coaching the team to a championship in 2010.
TJ Miller (Wartburg)
TJ, the son of former Wartburg coach Jim Miller, won an NCAA title for his father in 2007. The former Wartburg star famously defeated future UFC champion Jon Jones in a college wrestling match and gave him the "broken" sign with his hands after the victory.
Joe Moon (Augsburg)
Moon won a pair of titles (2004-05) under famed Auggie coach Jeff Swenson, but his last name remains the envy of astronauts across the globe.
Byron Tate (Wartburg)
Tate won three NCAA championships for the Knights (2010-12) and twice placed at the prestigious Midlands Championships (2nd in 2010 and 6th in 2011).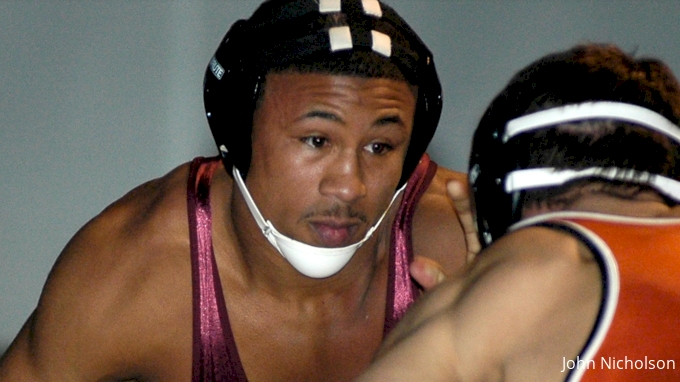 Marcus LeVesseur was a four-time undefeated NCAA champion for Augsburg.
NCAA Team Titles
Augsburg (13 titles): 1991, 1993, 1995, 1997, 1998, 2000, 2001, 2002, 2005, 2007, 2010, 2015, 2019
Wartburg (15 titles): 1996, 1999, 2003, 2004, 2006, 2008, 2009, 2011, 2012, 2013, 2014, 2016, 2017, 2018, 2022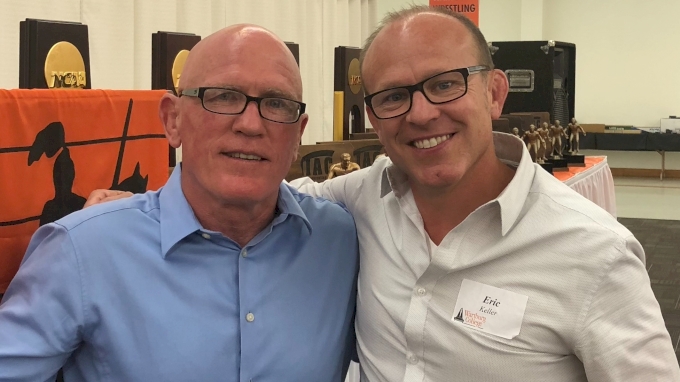 Jim Miller (left) and Eric Keller coached at Wartburg together before Miller's retirement in 2013.
The Streak
Either Augsburg or Wartburg has won every D3 NCAA wrestling championship since 1995 for a streak of 26 in a row.
1995: Augsburg
1996: Wartburg
1997: Augsburg
1998: Augsburg
1999: Wartburg
2000: Augsburg
2001: Augsburg
2002: Augsburg
2003: Wartburg
2004: Wartburg
2005: Augsburg
2006: Wartburg
2007: Augsburg
2008: Wartburg
2009: Wartburg
2010: Augsburg
2011: Wartburg
2012: Wartburg
2013: Wartburg
2014: Wartburg
2015: Augsburg
2016: Wartburg
2017: Wartburg
2018: Wartburg
2019: Augsburg
2020: Cancelled (COVID)
2021: Cancelled (COVID)
2022: Wartburg
Individual NCAA Champions
Augsburg (37 for 52 titles)
Bob Adams — 1983 (134)
Steve Gliva — 1984 (118)
Shea Kennedy — 1984 (150)
John Beatty — 1988 (134), 1990 (142)
Chester Grauberger — 1991 (HWT)
Gary Kroells — 1992, 1993 (150)
Nick Fornicoia — 1993 (118)
Joe Hoialmen — 1993 (134)
Jesse Armbruster — 1995 (126)
Tom Layte — 1995 (150)
Dan Lewandowski — 1996, 1997 (190)
Henry Gerten — 1997, 1998 (118)
Jim Peterson — 1998 (167)
John Marchette — 1999 (133)
Josh Cagle — 2000 (149)
Nick Slack — 2000 (174)
Josh Clausen — 2000 (197)
Ben Bauer — 2000, 2001 (HWT)
Darin Bertram — 2001 (125,)
Nik Lewandowski — 2001 (184)
Tony Abbott — 2002 (165)
Marcus LeVesseur — 2003, 2004, 2005 (157), 2007 (165)
Matt Shankey — 2004, 2005 (125)
Mark Matzek — 2004, 2005 (133)
Joe Moon — 2004, 2005 (174)
Quincy Osborn — 2007 (141)
Jeremy Anderson — 2007 (157)
Seth Flodeen — 2008 (125)
Jared Massey — 2009 (197)
Zach Molitor — 2011 (174)
Chad Johnson — 2012, 2013 (HWT)
Mike Fuenffinger — 2014, 2015 (125)
Donny Longendyke — 2015 (HWT)
Ryan Epps — 2018, 2019 (157)
Lucas Jeske — 2018, 2019 (165)
David Flynn — 2019 (141)
Lance Benick — 2019 (197)
Wartburg (34 for 47 titles)
Dean Gavin — 1989 (190)
Tom Hogan — 1993 (150)
Lance Christensen — 1993 (167)
Zane Braggs — 1994 (118)
Tom Smith — 1996, 1997 (126)
Jamal Fox — 1996 (142)
Dusty Rhodes — 1997 (134)
Ben Shane — 1998 (142), 1999 (149)
Zac Weiglein — 1999, 2000 (125)
Heath Ropp — 2003 (125)
Wil Kelly — 2003 (141)
LeRoy Gardner — 2003 (HWT)
Dustin Hinschberger — 2004, 2005, 2006 (141)
Bart Mehlert — 2004 (149)
Ryan Sturm — 2004 (184)
Akeem Carter — 2004, 2005 (197)
Tyler Hubbard — 2006 (125)
TJ Miller — 2007 (197)
Blake Gillis — 2007 (HWT)
JD Naig — 2008 (149)
Aaron Wernimont — 2008, 2009 (157)
Romeo Djoumessi — 2008 (184)
Justin Hanson — 2009 (165)
Byron Tate — 2010, 2011, 2012 (197)
John Helgerson — 2011 (HWT)
Kenny Anderson — 2012 (125), 2013, 2014 (133)
Kodie Silvestri — 2012 (141)
Landon Williams — 2012 (165), 2014 (174)
Cole Welter — 2014 (165)
Kenny Martin — 2015, 2016 (149)
Eric DeVos — 2017 (174)
Brock Rathbun — 2018 (133)
Cross Cannone — 2018 (149)
Kyle Fank — 2018 (197)