2023 NCAA Watch Party: Penn State vs Michigan & Iowa vs Nebraska
Levi Haines Knocks Off All-American Will Lewan
Levi Haines Knocks Off All-American Will Lewan
Will Penn State's Levi Haines start this year as a true freshman? We may have our answer after his massive victory over a college wrestling All-American.
Jan 21, 2023
by David Bray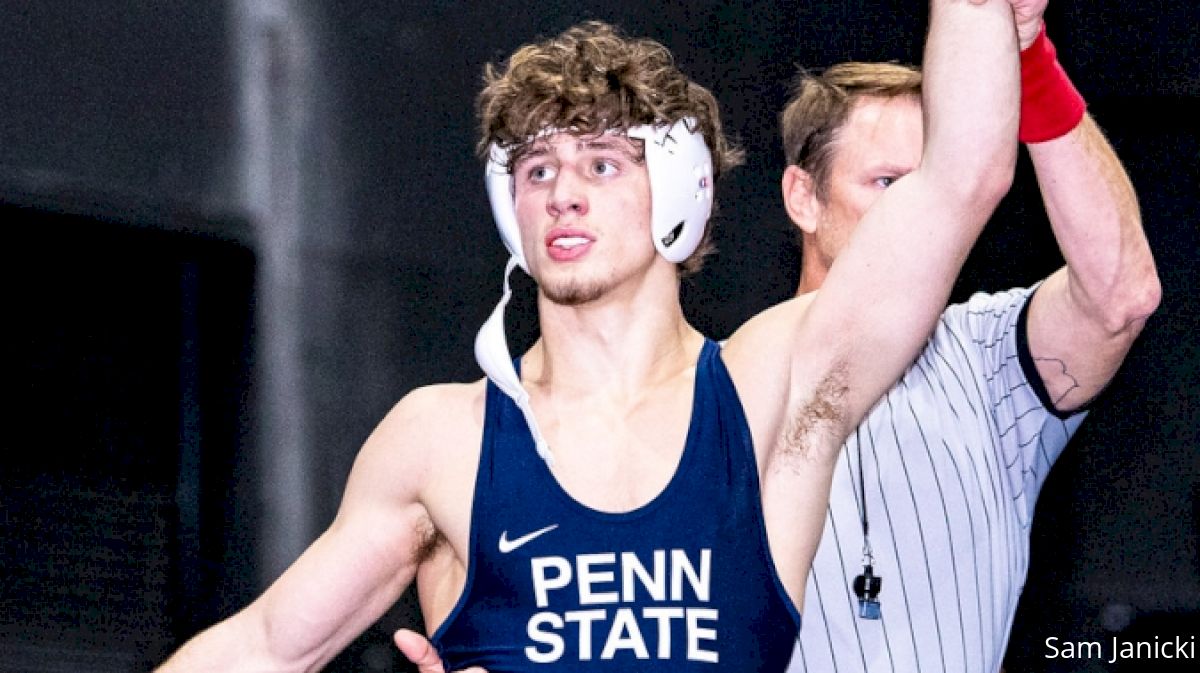 One of the biggest questions heading into the Penn State vs Michigan dual was who Cael Sanderson and company would use in the starting spot at 157 lbs. True freshman Levi Haines still had a free starting spot to use without burning his redshirt, but after tonight's performance, he just might be the starter.
Time will tell whether or not Haines will be the Penn State post-season starter, but the Arendtsville, Pennsylvania native just made a very strong case for himself by earning a victory over Michigan All-American Will Lewan.
Watch Levi Haines' OT takedown over Will Lewan
The BJC loves Levi!

Haines win 3-1 to push Penn State to a 13-5 lead. #PSUwr pic.twitter.com/ixaSYvG1qq

— Penn State WRESTLING (@pennstateWREST) January 21, 2023
The 2022-23 NCAA wrestling rules allow for true freshmen to wrestle in five varsity competitions before burning their redshirts, so we'll need to see Haines in another competition before he's the official starter. His match against Lewan was his fifth competition in Penn State's lineup. After a victory like Haines' over Lewan, Penn State would be hard-pressed to find a better option.
Haines and Lewan met in a crucial toss-up match in the Penn State vs Michigan dual. The bout went to overtime where Haines earned the decisive takedown and three points for the Nittany Lions.