NAIA
NAIA Insider: Lendt Making Mark In Debut Season At Doane
NAIA Insider: Lendt Making Mark In Debut Season At Doane
Doane's Nathan Lendt and Southeastern's Gabe Jacobs have been two of NAIA's top breakout stars this season.
Jan 20, 2023
by Justin Portillo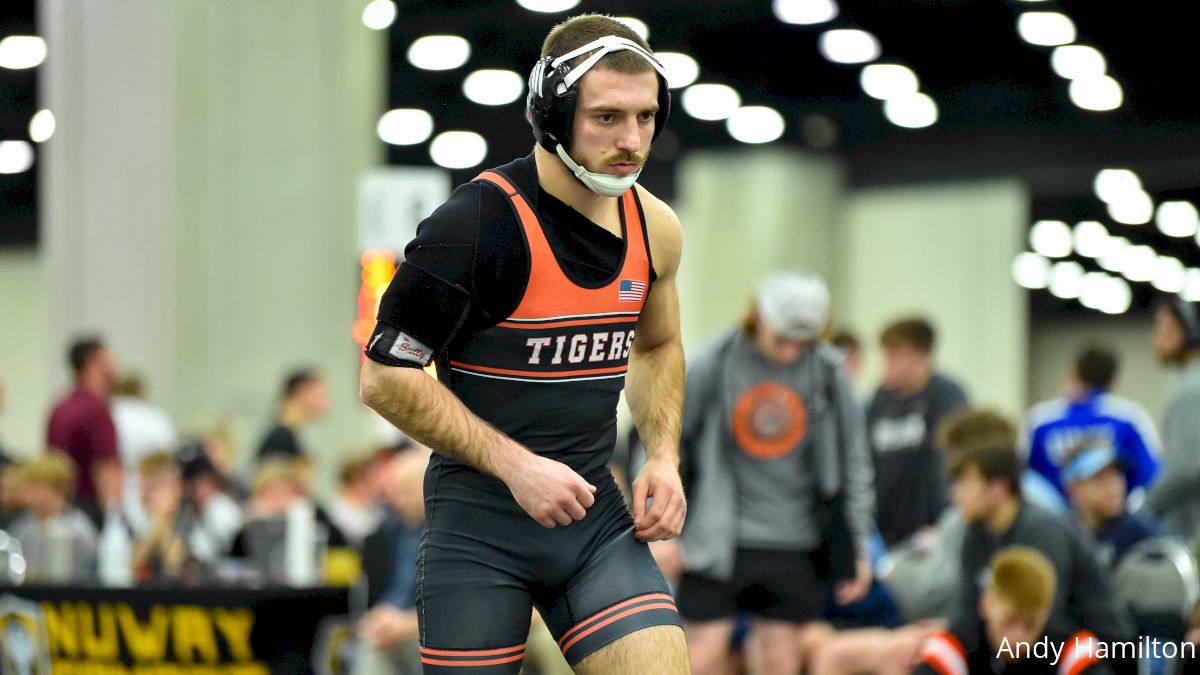 Nathan Lendt's wrestling resume includes a pair of Iowa state high school finals appearances, a Fargo podium finish and a pair of All-America honors at the junior college level.
The Doane 149-pounder has had success at every level he's competed on — and that's continuing again in his first season on the NAIA scene.
Lendt is off to a 22-2 start this season and up to #9 in the national rankings.
"My mindset and the way I think of the sport has changed a lot," Lendt said, "I really enjoy the process and am so grateful to be a student-athlete and represent my family, my team, and myself."
Lendt became one NAIA's top breakout stars during the first half of the season.
He's settled in nicely into the middle of the Doane order and into a practice room with an international flavor. Lendt said he enjoys training with Hungarian Ben Dobler and Mongolian Baterdene Boldmaa, a three-time NAIA national champion at 141.
Lendt is majoring in business administration with a focus on finance and entrepreneurship.
"I want to use the skills and knowledge I learn to get involved in commercial real estate rehabilitation and development," he said.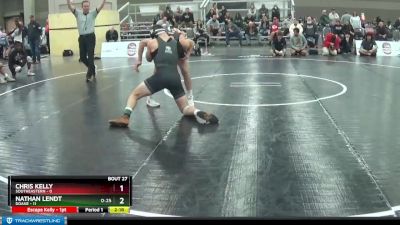 Unlock this video, live events, and more with a subscription!
Get Started
Already a subscriber? Log In
Gabe Jacobs was a national qualifier at 197 pounds last year for the University of Cumberlands. He's been going through quite a lot of changes in recent months. The first came when he bumped up to heavyweight for the new season.
Jacobs said the biggest adjustment, though, has been his workout regimen and diet plans. Besides obviously facing bigger, stronger opponents, he hasn't noticed many differences in the competition. He's cut out of the Kyle Snyder heavyweight mold — smaller and nimbler than most opposition, but still as strong as an ox. He also boasts expertise on top, as seen at nationals last year when he pinned two-time All-American Daulton Mayer of Thomas More, who has also moved to heavyweight. Watch that match below.
Unlock this video, live events, and more with a subscription!
Get Started
Already a subscriber? Log In
The other big change for Jacobs came when he decided to transfer to Southeastern University midway through this season.
"Southeastern was my second choice coming out of high school, so it was easy to get back into contact with them," Jacobs said.
He reached out, took a visit, and the rest is history. The addition of Jacobs gives Southeastern two top-five heavyweights in the NAIA rankings. In addition to fifth-ranked Jacobs, the Fire lineup also features third-ranked heavyweight Gage Braun.
"Getting to train with Braun is a huge plus," Jacobs said.
Southeastern has been on the rise since the program was launched in the 2015-16 season, becoming Florida's first scholarship wrestling program.
The school had its first All-American in 2018 when Olson Delisca placed fourth at 125 and its first national champion in 2021 when Andreus Bond (149) and Kyle Kirkham (165) both won titles.
Could this be the first year that Southeastern sends two wrestlers to the finals at the same weight?
What To Watch
The Missouri Valley Invitational has turned into a midseason checkpoint for many of the top NAIA programs in the country. This weekend's tournament, which will be streamed live on Flowrestling, is nearly as challenging as the NAIA Championships.
Each of the top 10 teams and 18 of the top 20 will be represented in Marshall, Missouri. Last year, 29 of the tournament's placewinners went on to earn All-America honors, including five of the top eight medalists at 285.
Additionally, Jacob Seto of Embry Riddle fell short of the podium at last year's Missouri Valley Invitational and then reached the NAIA finals a little more than a month later.
Grand View will square off Jan. 27 with D2 power Nebraska-Kearney in a battle of programs that captured national championships last year. Grand View downed the Lopers 19-18 last January in Kearney.
The Lopers had to replace the core of the squad that cruised to the D2 title last March in St. Louis. They're coming off an eighth-place finish at the National Duals. Still, this might again be the biggest challenge of the year for the Vikings
Second-ranked Life will also be taking on a tough D2 foe Thursday in #3 Lander University. On Feb. 1, we get treated to #9 Menlo vs. D1 #24 Stanford. Many more intra-conference NAIA duals will be going down, such as #5 Indiana Tech vs. #7 Marian, #6 Providence vs. #12 Southern Oregon, and #11 Campbellsville vs. #14 Lindsey Wilson. There is going to be a lot of action these next few weeks. Buckle up!