2022-23 Oklahoma State Wrestling
Cowboy Insider: Smith Hints At Lineup Changes While Big Test Awaits Young
Cowboy Insider: Smith Hints At Lineup Changes While Big Test Awaits Young
Oklahoma State coach John Smith said the Cowboys' lineup could look different this weekend against Northern Colorado and West Virginia.
Jan 17, 2023
by Adam Engel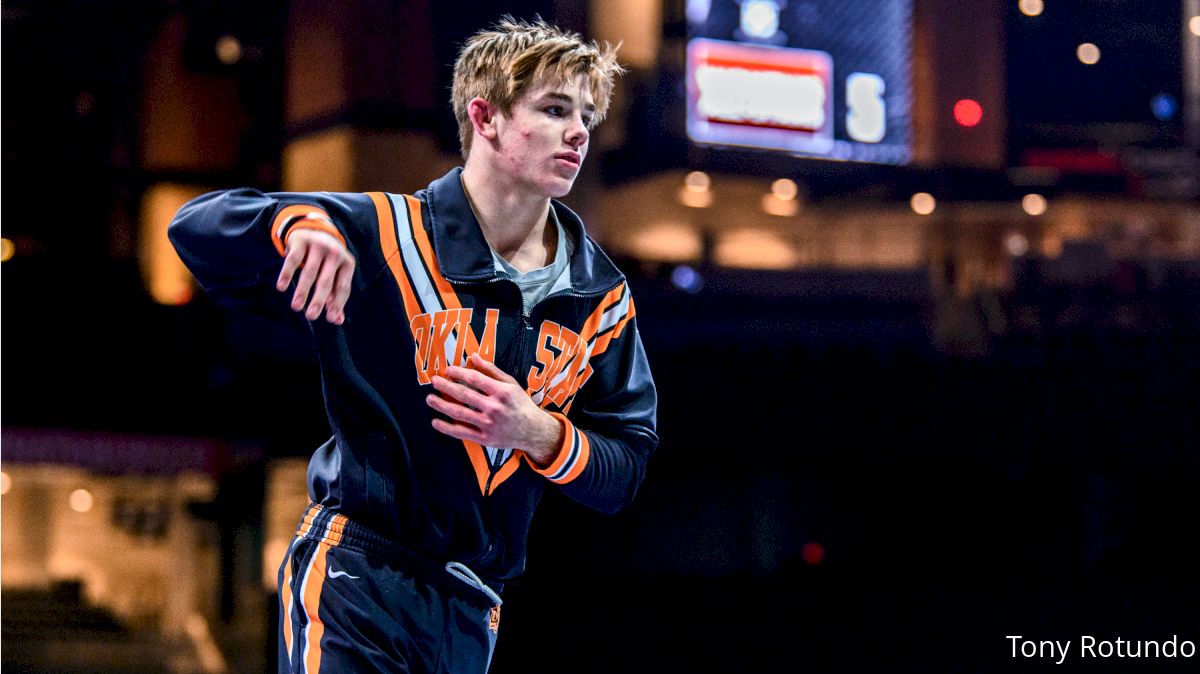 Unlock this article, live events, and more with a subscription!
Get Started
Already a subscriber? Log In
Orange-clad Oklahoma State supporters will see their squad at home for the first time since Dec. 4. That's also the latest time the Cowboys lost.
#15 Oklahoma State welcomes Northern Colorado on Friday night and West Virginia on Sunday afternoon.
The Cowboys enter on a three-dual win streak. A Southern Scuffle championship in Tennessee led to a trip to Oregon State and a visit to Columbia.
"It's good to be home," coach John Smith said. "I'll tell you that. It was a long stretch. We knew it would have been going into it and came out of it OK. I don't think too many people got hurt."
West Virginia enters Sunday's dual ranked #21. OSU's Wyatt Sheets will battle All-American Peyton Hall at 165. OSU's Trevor Mastrogiovanni will do the same at 125 against Killian Cardinale.
Both Sheets and Mastrogiovanni lost at Columbia.
"Coach, he talked to both of them quite a bit after the match in Columbia," Daton Fix said. "I know that they know they gotta do better. They gotta put more effort in and they got a job to do. They both definitely are gonna have tough matches this week, so they will be ready for them."
Here are a few more notes ahead of the Cowboys' weekend.
Potential Lineup Changes?
Smith likes to experiment with his lineup and tease potential changes to the media. Could it be a bluff? Smith has kept the same dual lineup throughout the season except for one bout. Luke Mechler filled in for Kaden Gfeller at 157 at Bucknell. With more Big 12 competition and a dual each week, consistency could be key.
"Each and every week, it's a challenge," Smith said. "Winning dual meets is a challenge. There's no real gimme right now. I think we'll probably have to see our lineup a little bit different this weekend. Could be. More than likely will be."
Individual inconsistencies have plagued many Cowboys. Guys show flashes with high-ranked wins one night and dropped an unranked bout the next. Smith chalked the losses up to "not being tough" enough.
Young Tests
A losing record will be challenged Friday.
Oklahoma State 141-pounder, Carter Young, will battle #1 Andrew Alirez of Northern Colorado. This marks the highest-ranked opponent in Young's college career.
He will start some matches with attacks from the whistle. The prototypical nonstop offense Smith preaches. It's a puzzle Smith still strives to solve.
Other times, his opponent becomes the aggressor.
That's what Alirez will bring Friday. Alirez, a 2022 Big 12 champion, swarms from the start. Constant footwork, active hands and a strong gas tank.
Alirez resume's includes wins and stats fit for his #1 ranking. In November, he accepted a last-minute invitation to the NWCA All-Star Classic. He beat Pittsburgh's Cole Matthews, 4-2.
"He's good," Smith said of Alirez. "He's real good. We'll just say that. He (Young) better be good if he wrestles that weight."
Cowboy fans will see a top-ranked opponent in Stillwater for the time since January 2022. Alirez remains undefeated with an 82:0 takedowns scored/allowed ratio.
"I believe I'm on another level and the stars are aligning," Alirez told FloWrestling after the Southern Scuffle.
Young looks to earn his highest-ranked win and get to .500.
Smith Sees Big 12 Growth
Years ago, Oklahoma State ruled the Big 12. No one came close for more than a decade. That changed in 2022 when Missouri won the conference. The conference continues to grow, too. Multiple All-Americans, a few national championships and multiple programs elevating their status.
"These teams are on the move and looking good," Smith said. "It's great. I love the fact that Oklahoma State and the Big 12 played a big part in making a difference for a lot of programs. With that, comes with what we hoped — a very competitive conference."