2023 NWCA National Duals - Men`s Divisions
NAIA Insider: What We Learned From The National Duals
NAIA Insider: What We Learned From The National Duals
Grand View still rules the NAIA Duals, but Life showed scrappiness, Morningside is on the rise, and the 141-pound title race might not be a sure thing.
Jan 14, 2023
by Justin Portillo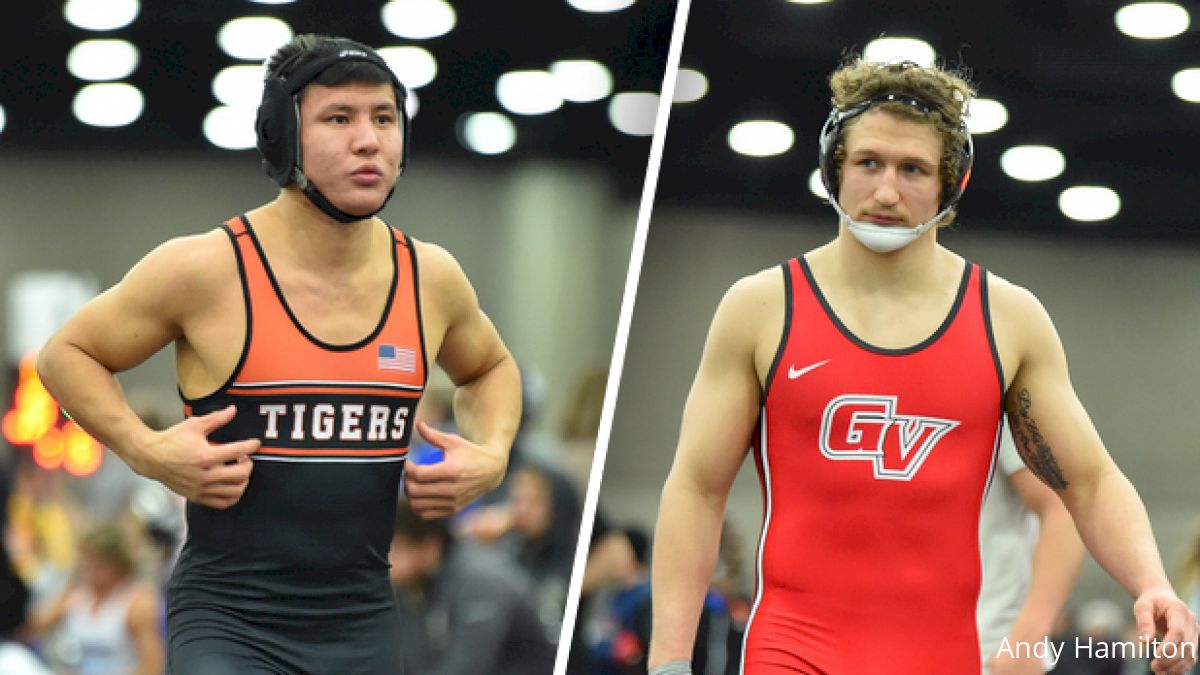 Grand View Still Rules The Duals
Grand View captured its 11th straight title at the NWCA National Duals, outscoring its opponents by a combined 147-17 count while winning 35 of its 40 matches on the weekend. The Vikings 22-8 win in the finals over Life was highlighted by fourth-ranked Blake Gonzalez's 9-5 win at 149 over second-ranked and returning All-American Brevin Balmeceda.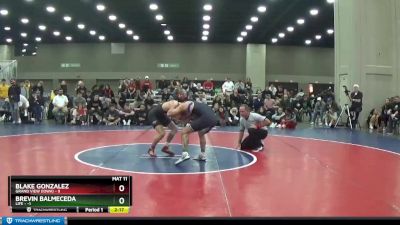 Unlock this video, live events, and more with a subscription!
Get Started
Already a subscriber? Log In
After his program's fourth straight win against Life in the National Duals finals, Grand View coach Nick Mitchell pushed back when it was suggested that the two schools have formed one of college wrestling's best rivalries.
"I'm not sure it's a rivalry yet," Mitchell said. "Whoever's there, we're going to go and focus on that #1 thing."
In addition to the 11 straight duals titles, the Vikings have won 10 of the last 11 NAIA championships.
Catch the full interview: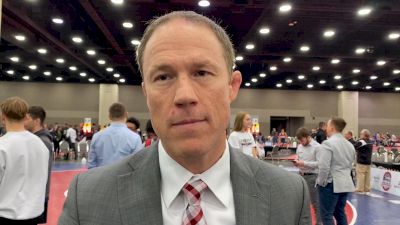 Life Is Scrappy
Jack Bass recorded a key win in his first weekend up at 165 pounds, where he beat second-ranked Marty Margolis of Grand View in a battle of returning NAIA finalists. Additionally, most NAIA fans knew Life's #2 Brandon Orum as one of the best scramblers in the division. But that's spreading throughout the rest of the lineup, as well. Beautiful leg passes were on display when #5 Myles Starke took returning national finalist #2 Ben Lee to overtime before narrowly missing the win. If that wasn't the match of the dual, it might have been #1 Zane Lanham's back-and-forth battle with #4 Owen Braungardt. Enjoy that match below.
Unlock this video, live events, and more with a subscription!
Get Started
Already a subscriber? Log In
Is 141 A Tighter Race Than Anticipated?
Top-ranked Baterdene Boldmaa of Doane is riding college wrestling's longest winning streak with 89 consecutive victories. Entering the National Duals, thre three-time national champ had pinned or teched 18 of his 19 opponents. In his first match of the weekend, he was pitted against returning All-American Caden Manion of Oklahoma City. In his first bout of the season, Manion came out guns-a-blazing and wrestled Boldmaa to a 10-7 decision.
https://www.flowrestling.org/events/10166745-2023-nwca-multi-divisional-national-championship/videos?q=boldmaa&playing=10284403
Boldmaa also posted a 9-7 win against third-ranked Parker Dobrocky of Southeastern.
Dobrocky was one of the contenders who turned in a strong showing in Louisville, where he notched a 14-3 major decision win against All-American Bryce Nickel.
Southeastern's third-ranked Parker Dobrocky also solidified his #3 ranking by again controlling multiple-time AA Bryce Nickel and narrowly losing to Boldmaa 9-7. Life's #2 Julian Hernandez returned to 141 but only wrestled one match. These guys are just the tip of the 141-pound iceberg.
Don't Sleep On Morningside
Morningside was the only team not seeded in the top eight to break into the top eight. The Mustangs accomplished this by first beating seventh-seeded Ottawa and ninth-seeded Lindsey Wilson. In their 25-17 victory over Ottawa, true freshman 165-pound Zander Ernst put the NAIA on notice when he beat #7 Dayton Hill, 17-5. More impressive than the 12-point victory by Ernst was his insane pace in every match he wrestled. Check the Ernst-Hill match out.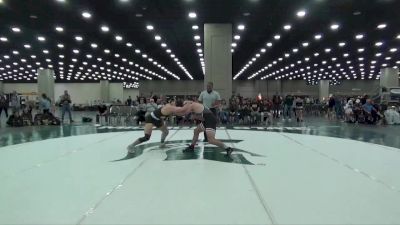 Unlock this video, live events, and more with a subscription!
Get Started
Already a subscriber? Log In
Morningside coach Jake Stevenson praises Ernst for his work ethic and love of competition. Additionally, Noah Styskal, who was at 141 last year, seems to be adapting well to his move up to 157. The Mustangs also have a great closer in #8 Hunter Dejong, who went 4-1 on the weekend at 285. Both were cutting significant weight last year.
Coach Stevenson had a talk with both of them and they decided to commit that summer to bulking up.
"It's a lot of fun to see them in practice with a ton of energy every single day of the week and focused on being the best wrestlers they can be," Stevenson said.
Keep an eye on 133-pounder Taylor Vasquez, John Diener (149), and Hayden Wempen (184) if you enjoy dynamic, unpredictable action. Look at this crazy pin from Wempen!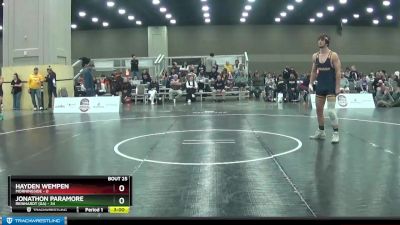 Unlock this video, live events, and more with a subscription!
Get Started
Already a subscriber? Log In
Marian's Momentum
Heading into the National Duals, Marian had losses to Embry-Riddle and Southern Oregon, amongst others. The Knights are getting their momentum back and it showed at the Duals, where they finished fifth. In the first round, they avenged an early-season loss to Campbellsville with a 30-9 win. After falling to Southeastern in the quarters, the Knights went on a consolation rampage, beating Baker and Morningside by a combined score of 80-9. They capped their weekend by beating #5 Indiana Tech 21-18.
Aundre Beatty was on fire for Marian on the weekend, recording two pins and an upset over returning All-American and #5 Kyle Kantola. The explosive flurry to beat the Indiana Tech 141-pounder in overtime was a crucial part of the dual outcome.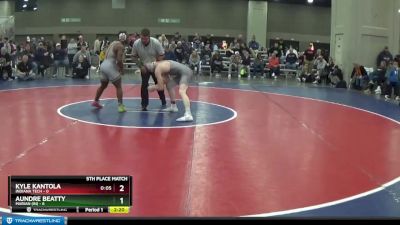 Unlock this video, live events, and more with a subscription!
Get Started
Already a subscriber? Log In