2023 DI Duals Series: Life University vs Campbellsville - Women's
Rivalry Renewed: Life And Campbellsville Have A Championship History
Rivalry Renewed: Life And Campbellsville Have A Championship History
Pride is on the line when Life faces Campbellsville on Friday, January 13 at 5 p.m. Eastern in Austin, Texas.
Jan 12, 2023
by Kyle Klingman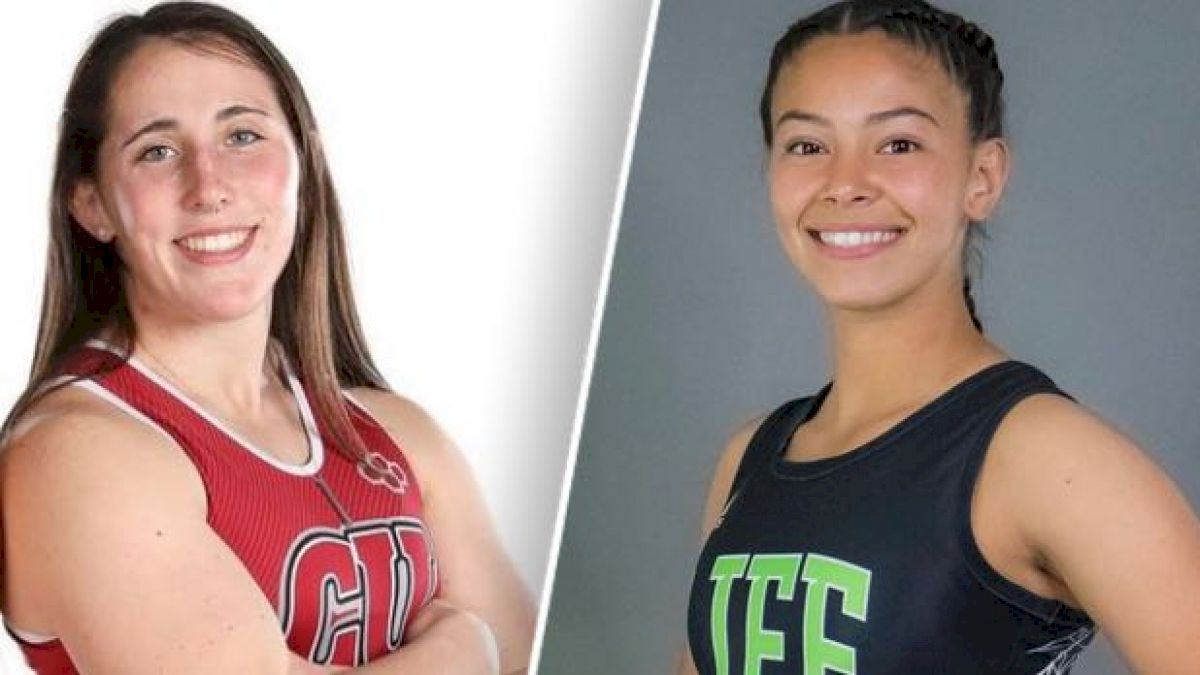 If last year is any indication, then the Life vs Campbellsville dual this Friday will be a barn-burner. The meet is live on FloWrestling on January 13 at 5 p.m. ET — and you should really tune in.
This has become one of the premiere NAIA rivalries following a 2022 season where the teams met multiple times. The Running Eagles struck first with a thrilling National Duals final.
The dual came down to 191 pounds where Life's Gabby Hamilton was almost knocked out of the tournament — literally. Hamilton fell behind 6-4 in the first period when she attempted a headlock and hit her head on the mat during the exchange.
Hamilton continued and secured a dramatic fall in the second period that sent teammates and fans into a frenzy. Life head coach Ashley Flavin became the first woman to coach a national team championship in the process.
Round 1: Life over Campbellsville, 25-19, on January 7, 2022
The second dual was even more dramatic. Once again, it came down to late-match heroics, and, once again, Hamilton came through. The Running Eagles were behind by four points and a fall was the only path to a Life victory. Hamilton secured a fall and won the meet for her team — again.
Round 2: Life over Campbellsville, 24-23, on February 3, 2022
Campbellsville showed off its tournament strength at the Mid-South Conference Championships and the NAIA Invitational Championships by outpacing every team in the field. The Tigers finished 20 points ahead of the Running Eagles at the conference tournament then won their second NAIA title in a row with Life finishing in fourth.
Round 3: Campbellsville, 142.5 - Life, 122.5
Round 4: Campbellsville, 189 - Life, 155.5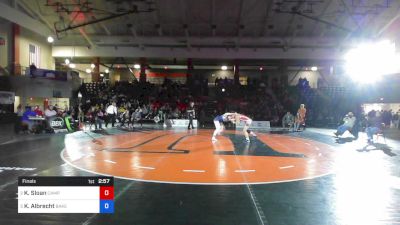 Unlock this video, live events, and more with a subscription!
Get Started
Already a subscriber? Log In
Kenya Sloan capped off a memorable weekend for Campbellsville with a 2022 NAIA title
Life appears to have the edge entering this year's dual after finishing third at the National Duals while Campbellsville took seventh.
Both teams are missing key wrestlers time around, including national champions Peyton Prussin (Life) and Kenya Sloan (Campbellsville). However, there's still enough star power to go around to make this an entertaining dual you won't want to miss.
This year's NAIA Championships is the first sanctioned women's college wrestling championship of any kind, so this dual is part of a historic season for both teams.
Life coach Ashley Flavin on the dual
"The rivalry between Life and Campbellsville is one of the most compelling in college wrestling. The duals are always intense with high energy, as well as being nail-biters. I expect nothing less from Friday's match.
"The team is grateful to be part of this series that Flo has put together, excited to put on a show for the fans, and hungry for a conference win."
Campbellsville coach Lee Miracle on the dual
"We are looking forward to a great event. FloWrestling has done an excellent job showcasing women's wrestling. We are thankful for the opportunity."
Prospective Matchups
101: Devyn Gomez (Life) vs Gabrielle Mederios (Campbellsville)
109: Jasmine Godinez (Life) vs Kelsey Bilz (Campbellsville)
116: Kory Phillips (Life) vs Shea Reisel (Campbellsville)
123: Olivia Mottley (Life) vs Jackie Ghent (Campbellsville)
130: Zaynah McBryde (Life) vs Angie Vitiritti (Campbellsville)
136: Sarah Savidge (Life) vs Espi Dorantes (Campbellsville)
143: Jamilah McBryde (Life) vs Emma Walker (Campbellsville)
155: Latifah McBryde (Life) vs Kendra Thompson (Campbellsville)
170: Caitlin Cardenas (Life) vs Sierra Chavez (Campbellsville)
191: Catherine Palmieri (Life) vs Liliana Vergara (Campbellsville)
WCWA champions
2015: Kayla Miracle (Campbellsville)
2015: Tiaira Scott (Campbellsville)
2016: Kayla Miracle Campbellsville
2016: Tiaira Scott (Campbellsville)
2017: Andribeth Rivera (Campbellsville)
2017: Kayla Miracle (Campbellsville)
2018: Grace Bullen (Campbellsville)
2018: Kayla Miracle (Campbellsville)
2020: Abby Nette (Campbellsville)
2020: Mariah Harris (Campbellsville)
2020: Alexandra Castillo (Campbellsville)
2020: Julia Vidallon (Life)
NAIA champions
2019: Adribeth Rivera (Campbellsville)
2021: McKayla Campbell (Campbellsville)
2021: Peyton Prussin (Life)
2021: Jordan Nelson (Life)
2022: Peyton Prussin (Life)
2022: Kenya Sloan (Campbellsville)