Kadi Won't Stop Calling Out Jordan Burroughs
Kadi Won't Stop Calling Out Jordan Burroughs
A breakdown of Olympic silver medalist Magomedkhabib Kadimagomdov's attempts at wrestling Jordan Burroughs.
Jan 6, 2023
by Jon Kozak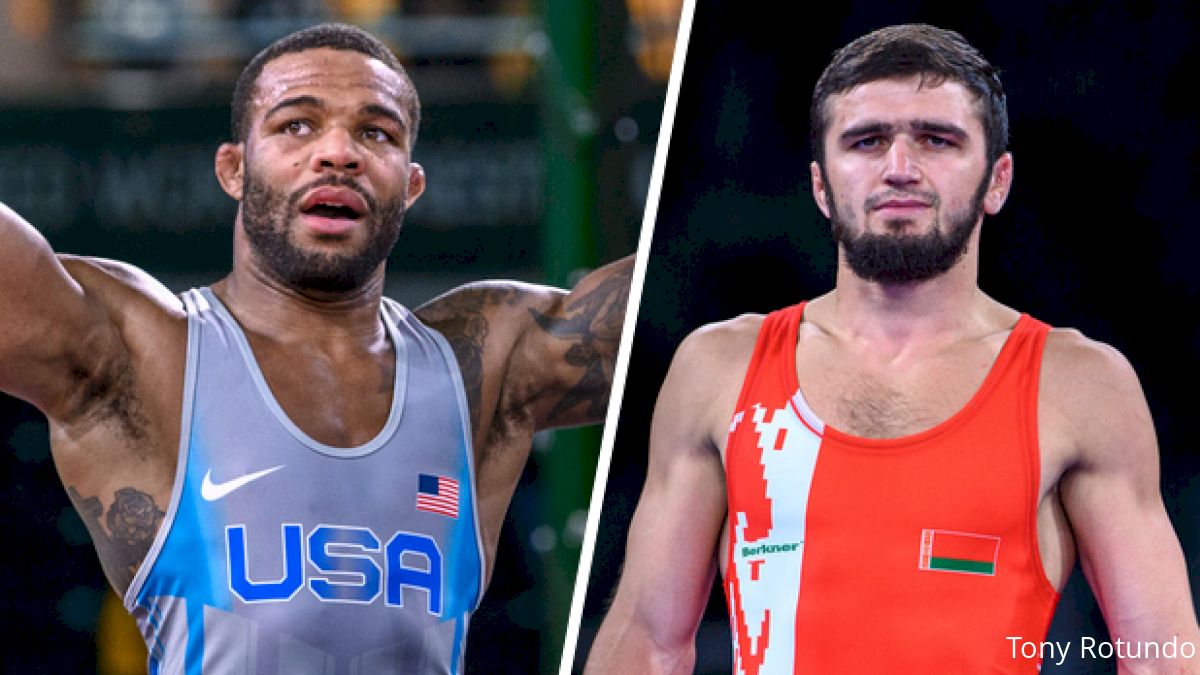 Over the past three months, 74kg Tokyo Olympic silver medalist Magomedkhabib Kadimagomedov has been persistently calling out 6X world and Olympic champion Jordan Burroughs on Instagram. If you haven't been following Kadi on IG, check out the article below for a quick rundown of his pleas for a match with Burroughs.
Who Is Magomedkhabib Kadimagomedov?
If you don't follow international wrestling closely, it's worth a quick lesson on who Magomedkhabib Kadimagomedov is. He represents Belarus on the international stage but was originally born in Dagestan, Russia. Before transferring citizenship, Kadimagomedov won Russian Nationals in 2017 and even recorded a win over world/Olympic champion Zaurbek Sidakov.
Most American fans learned of Kadimagomedov when he teched Kyle Dake, 11-0 in the quarterfinals of the Toyko Olympics. Kadi then went on to defeat Frank Chamizo in the semis before falling to eventual Olympic champion Zaurbek Sidakov in the finals.
Immediately after the Olympic Games, Kadi looked to capitalize on his win over Dake by asking if he'd like a rematch on Instagram. Check out the post below:
Kadi Turns His Attention To Burroughs
In May of 2022, Kadimagomedov moved up to 79kg and defeated 2021 world bronze medalist - Russia's Radik Valiev. It was shortly after that when he began callouts of Jordan Burroughs. Check out the post below from November of 2022 of Kadi holding one of Burroughs' shoes with a caption saying he'd like to test himself against JB:
The day after the JB shoe post, Wrestdag released this interview article with Kadi where he shared he was working to try to make the match happen. Then, another Instagram post. Only this time JB responded, "1 match. 10 minutes. Here in the USA"
After that, things were quiet on Kadi's Instagram. Of course, there was the occasional post of him with a majestic horse or training with UFC fighter Islam Makhachev, but no callouts of JB. Until today (January 6, 2023)! Kadi's latest post is of him holding what appears to be a Visa (hopefully it's real) with the caption, "@alliseeisgold where is your location ? time, location, arena, and let's go". You can see the post below:
So, is the super match actually going to happen? Or is it just Kadimagomedov's way of stirring the pot and building his brand? Either way, I'm here for it. We hardly ever see international wrestling stars engage this way on social media. And what better way for Kadi to engage an American audience than go after the GOAT? And if it's not just a social media campaign, the potential match between Kadimagomedov and Burroughs would be incredible. Whether they meet in a super-match or at the World Championships, this is a match that needs to happen before either of them retires and rides off into the sunset.