Great Lakes
Iowa Sending Loaded Women's Team To Soldier Salute
Iowa Sending Loaded Women's Team To Soldier Salute
The University of Iowa women's team will have 10 unattached wrestlers competing at the Soldier Salute in Coralville, Iowa, on December 29-30.
Dec 27, 2022
by Kyle Klingman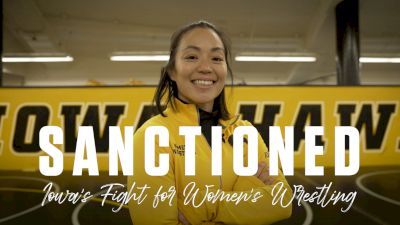 The University of Iowa's women's team doesn't begin competition until next season, but that doesn't mean the Hawkeyes aren't wrestling. Ten wrestlers are competing unattached at the upcoming Soldier Salute in Coralville, Iowa on December 29-30.
The return of Kylie Welker is a storyline to follow as the tournament gets underway. Welker made waves when she reached the 2021 Olympic Trials finals as an 18-year-old before falling to Adeline Gray in straight matches. This is her first competition in over a year.
Bella Mir will also get her first taste of college competition. The tournament partnered with the UFC and her father, Frank, was a two-time heavyweight champion for the organization.
Iowans Felicity Taylor and Ella Schmit should be fan favorites and a potential match between Nanea Estrella and Iowa Wesleyan's Adaugo Nwachukwu could be one of the best of the season.
Estrella reached the 130-pound finals of the 2022 NAIA Championships while competing for Menlo but fell to Texas Wesleyan's Lexie Basham. The future Hawkeye rebounded by winning the U.S. Open a few weeks later.
Nwachukwu won the NAIA Championships at 136 pounds and earned a bronze medal at the U20 World Championships in August.
Below is the complete list of unattached Iowa wrestlers competing at Soldier Salute.
101 pounds
Sterling Dias
Emilie Gonzalez
109 pounds
Brianna Gonzalez
Ava Bayless
116 pounds
Felicity Taylor
136 pounds
Nanea Estrella
143 pounds
Reese Larramendy
Ella Schmit
155 pounds
Bella Mir
170 pounds
Kylie Welker