NAIA
NAIA Insider: Indiana Tech Shines At Challenge Duals
NAIA Insider: Indiana Tech Shines At Challenge Duals
Lindsey Wilson assembled a star-studded field for Sunday's NAIA Challenge Duals, and Indiana Tech shined brightest in the loaded field.
Dec 16, 2022
by Justin Portillo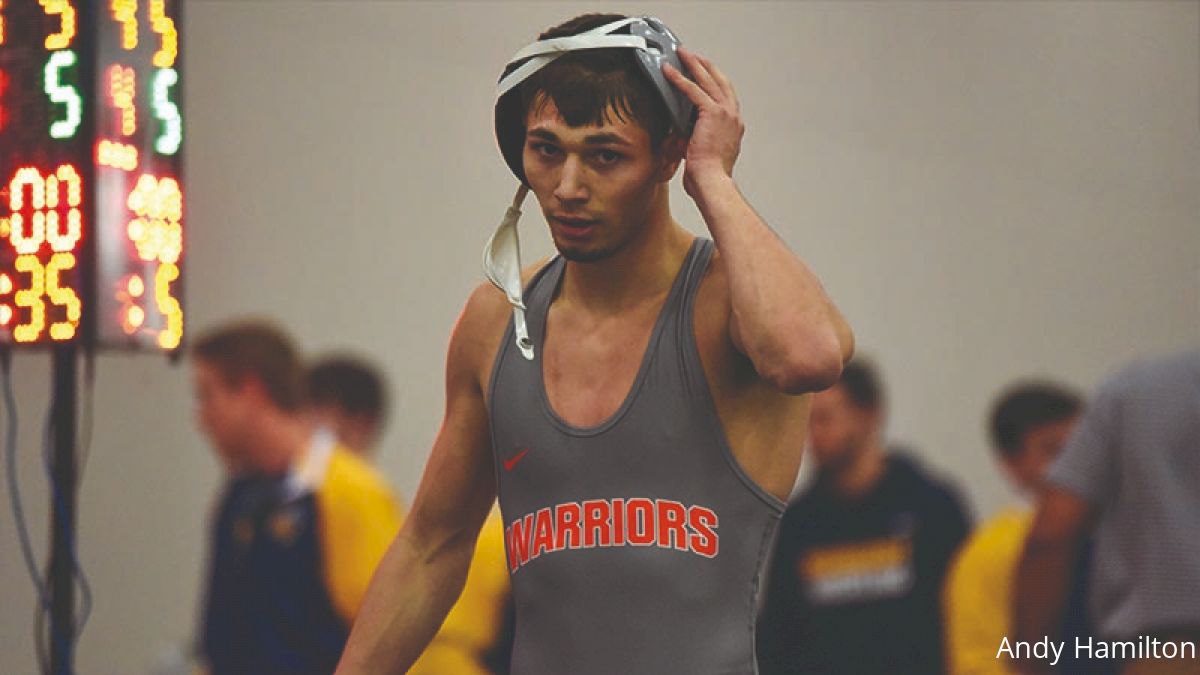 Lindsey Wilson assembled a star-studded field for Sunday's NAIA Challenge Duals, and Indiana Tech shined brightest in the loaded field.
The sixth-ranked Warriors went 6-0 and registered four dual wins against top-15 opponents, beating Menlo, Lindsey Wilson, Midway, University of the Cumberlands, Campbellsville and Rio Grande on the day.
"We were young in a few weights but guys stepped up and got the job done," Indiana Tech coach Thomas Pompeii said, "We do a lot of mat wrestling and put an emphasis on scoring and picking up bonus points on the mat."
The closest dual for the Warriors was a 25-22 victory against #11 Campbellsville that was powered by falls from Matt Gimson, Kyle Kantola, and Nate Wheeler — three of Indiana Tech's 28 bonus-point victories at the event.
Wheeler racked up three pins and two technical falls on the day. Pompeii also recognized freshman Elijah Anthony (133), and Nathan Crithfield (197) for securing high-level wins. Next for Indiana Tech is a dual with Thomas More, the Soldier Salute, and then National Duals in January, live on Flowrestling.
Kenny Monday's Old Advice Helps Reinhardt
Seventh-ranked Reinhardt also went 4-0 on the weekend, highlighted by a 34-3 smashing of #13 Menlo. Coach Jeff Bedard said he was "pleasantly surprised with the team's confidence, wrestling the whole seven minutes, and the young guys not getting rattled."
Unranked freshman Sam Irwin posted a big win against fellow freshman standout Isaiah Morales 8-4 at 184. Unranked Angel Banda and #4 Trevor Burdick of Reinhardt both pinned top-10 opponents to spread the gap on the dual.
Banda, a freshman, spladled All-American Riley Siason in the first period after getting taken down first. Banda resembles a cast of pinners that coach Jeff Bedard frequently produces, such as the recently graduated All-Americans Koby Milner and Trent Leon.
Bedard has a philosophy when it comes to pinning. When training for the 1996 Olympics, held in nearby Atlanta, Georgia, Bedard let his teammate off his back when wrestling live. Bedard, a military World champion, was then scolded by his coach, Olympic champion Kenny Monday, who said: "Don't you ever let someone off their back, not even in practice!"
To this day, Bedard has the same attitude when it comes to his athletes. They have to earn their way off their backs or stay there. The ability to catch an opponent on his back and keep him there gives Reinhardt a true shot at winning any match.
Reinhardt competes next on Saturday at the Fire Duals with four other ranked teams. The highlight dual of that day will be #7 Reinhardt vs. host #3 Southeastern.
141 Wreckage
Outside of three-time NAIA champion Baterdene Boldmaa, who's riding an 80-match winning streak, the 141-pound class has been unpredictable in the early going this season.
The #2 and #3 wrestlers in the national rankings have both come out of nowhere, in a sense.
Southeastern newcomer Parker Dobrocky won the Patriot Open while Marian's Logan Wagner rocketed up the rankings after winning the Grand View Open.
After the top three, returning All-Americans Shea Ruffridge of Grand View, Bryce Nickel of the University of the Cumberlands, and Kantola have all taken losses.
Life's Julian Hernandez has been up at 149. Kyler Adams of Midway had a great weekend and beat Kantola and Chasen Brown. But Adrian Ayala of Lindsey Wilson also beat Adams this weekend. Cam Hargrove of William Penn beat Ayala, and Ayala's teammate Markis Branford. There is all of that chaos and that is without even mentioning guys like Marian's Asa Garcia, Graceland's Jackson Wenberg or Keiser's Pat Gould.
NAIA Guys to Watch In Reno
Grand View took third last year at the Reno Tournament of Champions and claimed a team trophy behind Oregon State and Wyoming. This was an impressive accomplishment for a small division school. Grand View is shooting for more hardware this weekend in Reno.
Joining Grand View from the NAIA rankings are #5 Marian, #9 Eastern Oregon, #10 Menlo, #12 Montana State-Northern, and #15 Southern Oregon, plus six more unranked teams.
Here are five NAIA guys to keep an eye on.
Corban's David Rubio (165) — Last year at 165, Fred Padilla of Vanguard took third at Reno. Rubio then beat Padilla for a Cascade conference title in 2022.
Life's Jacob Ruiz (133) — While second-ranked Life is not sending a team to Reno, the Running Eagles will be represented by Nevada native #3 Jacob Ruiz. Ruiz placed seventh at nationals and his gritty, don't-back-down style suits him well against the competition here.
Grand View's Greg Hagan (285) — Hagan just beat KC Buday to win the Grand View Open in a bracket that also had Austin Harris. Both Buday and Harris placed here last year, while Hagan medically forfeited early. A healthy Hagan could win his bracket.
Menlo's Jovan Garcia (133) — There is still much to be learned about Garcia. He has only wrestled a few matches this season, but a return here is hopeful for the 2022 NJCAA champion. On top of the D1 studs here, Garcia could have an opportunity against Grand View's #1 Carson Taylor or Southern Oregon's #2 Evan Potter.
Southern Oregon's Aaron Gandara (149) — Gandara is still forming into his prime and dropping a weight class may have sped that process up. He placed sixth at 157 nationals last year. Gandara will not only retain his speed at 149 but figures to be able to use his strength much more.
Grand View 149-pounders: Last year, Jack Latimer upset the #2 seed in the first round on his way to the semis and a top-four finish. Trevor Anderson fought on the backside to give Grand View two placers at one weight in Reno. Now add into the mix Blake Gonzalez, who placed second at the Grand View Open and took Paniro Johnson of Iowa State into overtime. Could Grand View have three placewinners in one weight this year?