2022 Reno TOC
13 Fire Quarterfinal Bouts Slated For The Reno Tournament Of Champions
13 Fire Quarterfinal Bouts Slated For The Reno Tournament Of Champions
Check out these fire quarterfinal wrestling bouts that are taking place Saturday, December 17 at the Reno Tournament of Champions.
Dec 17, 2022
by Andrew Spey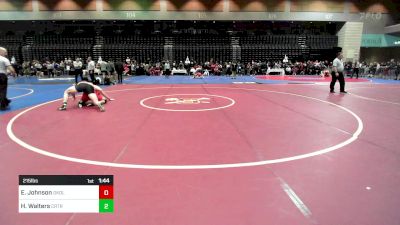 Unlock this video, live events, and more with a subscription!
Get Started
Already a subscriber? Log In
The Reno Tournament of Champions is back, bringing some of the toughest high school competitors from all over the country to one rowdy venue.
The round is scheduled to take place Saturday at 12 noon eastern time. Brackets can be found here. Some of the most anticipated quarterfinal matches can be found below!
106 - Audrey Jimenez, Sunnyside vs Devin Bobzien, Poway
113 - Ronnie Ramirez, Walnut vs Tyler Capps, Pomona
120 - #19 Moses Mendoza, Gilroy vs Isaac Hampton, Newberg
120 - #19 Isaiah Cortez, Gilroy vs Derek Barrows, Pomona
132 - #15 Daniel Zepeda, Gilroy vs Manuel Saldate, Slam
132 - #14 Carlos Stanton, Sunnyside vs Carson Exferd, Nampa
138 - #6 Grigor Cholakyan, St John Bosco vs Tommy Thomas, Severance
144 - #4 Maxximus Martinez, Gilroy vs Boston Powell, Yukon
150 - #15 Collin Guffey, Granite Hills vs Vincent Cabral, Pomona
165 - #4 Daschle Lamer, Crescent Valley vs Ryan Clink, Chico
175 - #10 Justin Rademacher, West Linn vs #11 Lucas Condon, Poway
215 - #4 Hayden Walters, Crater vs Hunter Hammer, Mountain Crest
285 - #10 Aden Attao, Borah vs Drake Madole, Allen