2022-23 Cornell Wrestling
Big Red Insider: Arujau, Ramirez Win Big In Vegas
Big Red Insider: Arujau, Ramirez Win Big In Vegas
Cornell rarely leaves Las Vegas emptyhanded, and that was the case again last weekend with Vito Arujau and Julian Ramirez taking home titles.
Dec 8, 2022
by Gabriella Hornack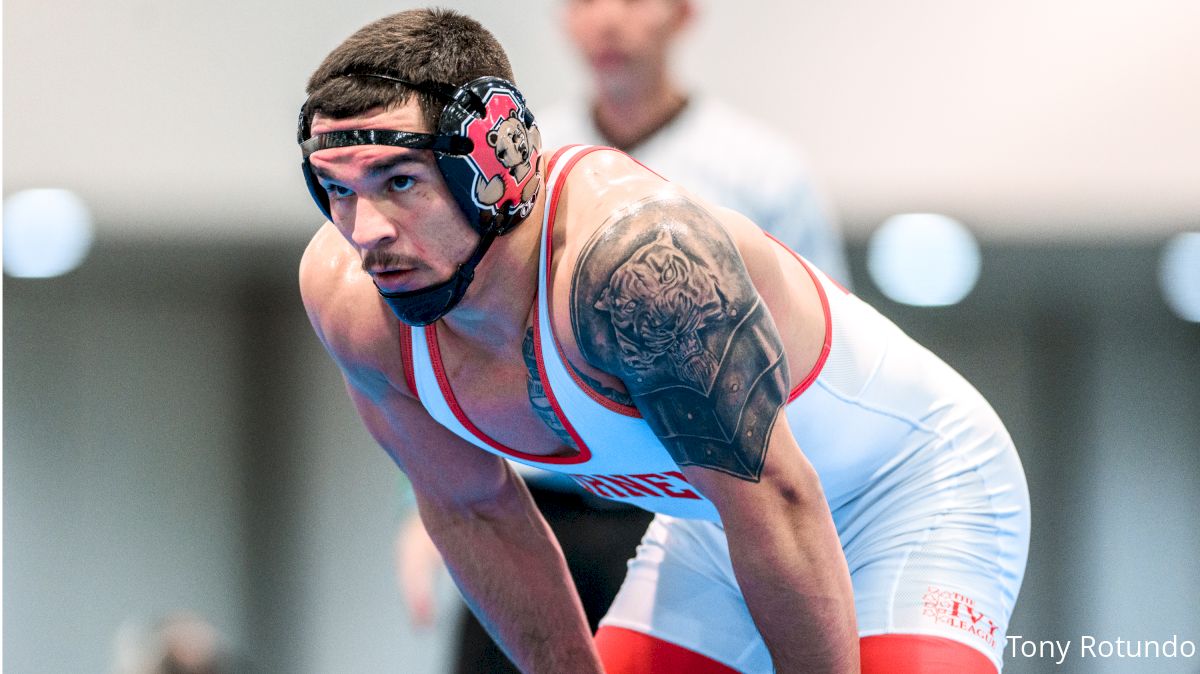 Unlock this article, live events, and more with a subscription!
Get Started
Already a subscriber? Log In
Cornell rarely leaves Las Vegas emptyhanded — and that was the case again last weekend.
The Big Red had two big winners at the Cliff Keen Las Vegas Invitational. Vito Arujau and Julian Ramirez reached the podium's top step last weekend at 133 and 165 pounds, respectively, running Cornell's CKLV individual title tally to 19 during the last 13 years.
The Big Red finished seventh in the team standings, despite the absence of three starters who missed the tournament and two others who bowed out early with injuries. The two-day tournament featured 11 nationally ranked teams, including five top-10 squads.
"Our team performs well when they have a tough field," Cornell coach Mike Grey said. "Even the guys we brought in as backups, they won matches, they fought, they did a great job. So it was just good to see a solid fight out of my team and they represented Cornell very well."
Arujau took out three ranked opponents — #21 Cody Phippen of Air Force, #11 Sam Latona of Virginia Tech and #5 Michael McGee of Arizona State — during his match to the 133-pound title. The junior ran his season record to 6-0. His closest bouts in Vegas were 6-1 wins in the semis and finals.
"I was probably most impressed with Vito's top wrestling in the finals," Grey said. "Obviously, coming back from freestyle, the top position is tough, so I was happy to see him progressing in the folkstyle positions."
Ramirez placed fourth last year at the CKLV as a freshman. He turned in a dynamic performance during his second run through the tournament, scoring three bonus-point victories, punctuated by a 17-1 technical fall in the finals against South Dakota State's Tanner Cook.
"Julian is well-rounded, patient and both technically and positionally sound," Grey said. "He probably wrestled the best he's ever wrestled thus far at Cornell."
In addition to the two champs, Cornell had two other placewinners. Chris Foca took third at 174 and Brett Ungar placed seventh at 125.
Foca topped then-#6 Ethan Smith of Ohio State in the quarters before dropping a 3-2 decision in the semis against second-ranked Mekhi Lewis of Virginia Tech. Foca's run in Las Vegas vaulted him from 23rd in the rankings all the way up to sixth.
Ungar went from outside the rankings to #20 this week. He split a pair of matches with Ohio State's #13 Malik Heinselman, winning 4-0 in the opening round before dropping a 3-1 decision in the consolations.
"He's a freshman, so every time he's out there, he's going to gain more experience. With more experience and more self-belief, he will continue to flourish," Grey said. "I foresee him continuing to grow throughout the season."
Grey sees a similar trajectory for his team, which suffered a 19-13 dual loss to Wisconsin in its Nov. 19 home opener. In the two weeks that followed, Grey noticed an immense amount of growth technically, mentally and physically in his Vegas lineup.
"We will continue to climb the mountain – with the peak being NCAAs," he said. "We're in our steady climb right now and we're ready for the next competition. With Oregon State and Iowa State coming up, we have an exciting opportunity."