Women's Weekly
Women's Stars Leading Boys And Girls High School Wrestling Teams
Women's Stars Leading Boys And Girls High School Wrestling Teams
Shannon Yancey and Deanna Betterman paved the way for women in the sport. Today, they continue to break barriers.
Nov 30, 2022
by Kyle Klingman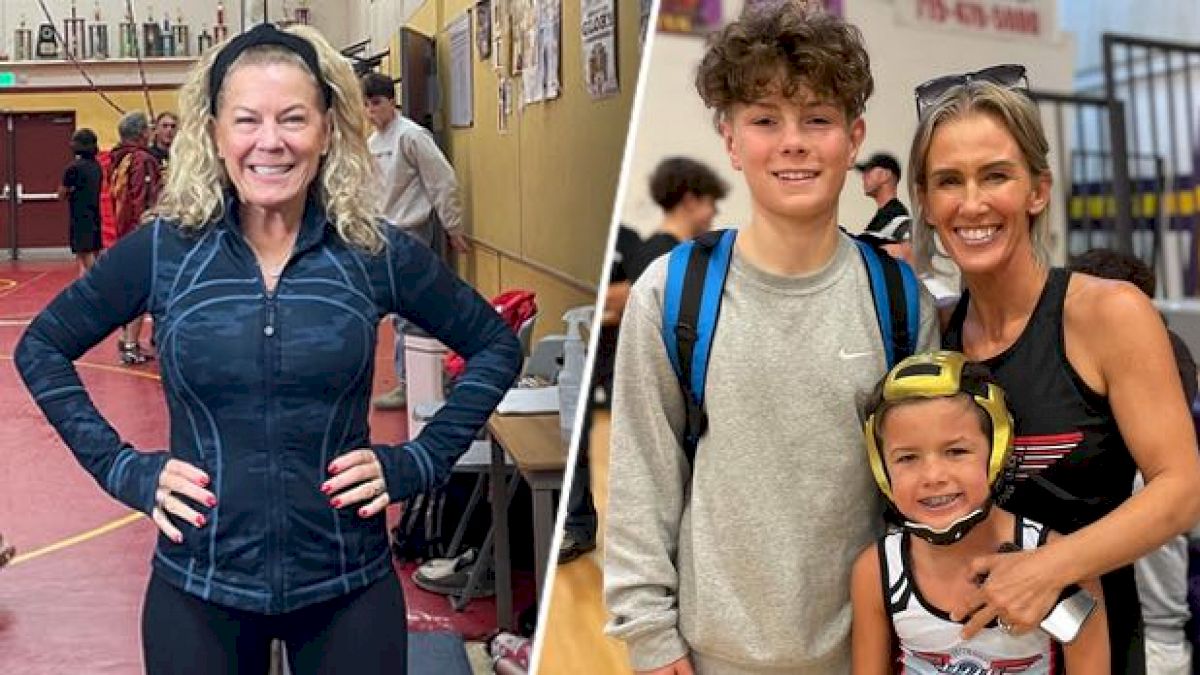 Deanna Rix was in tears as she was about to take the mat. No woman had ever done what she was about to do: defeat a boy in the state tournament finals. All she had to do was win.
The Maine state wrestling championships consist of three classes, but the entire tournament shut down to watch one match. Officials had to stop mat B and C since so many people wanted to watch Rix's 2005 Class A final.
Local and national media were there in droves. Everyone wanted to see Rix make history.
"I was so nervous," Rix said. "I had never felt that before. I felt there was so much pressure to win."
The match was close, but she lost with four seconds to go in double overtime. Rix had to settle for silver, but a powerful statement was made: girls can compete with boys at the highest level.
"I didn't realize it was such a different thing — me being on the mat," Rix said. "My dad dealt with a lot of politics. They didn't want me to wrestle, and he kind of shielded me from that, so I didn't see a lot of that going on. I didn't really think it was a big deal. I was just out there wrestling and doing my thing. It wasn't until I got older that I started to notice that I'm the only one out here."
In California, Shannon Williams was the only one out there when she graduated from high school in 1989. She wanted to participate in a sport that would challenge her, so Williams ultimately decided on wrestling.
The head coach was skeptical at first, but she proved her worth through an unyielding commitment to the Spartan demands of a male-dominated sport. Williams became an integral part of the team and her coach eventually became her biggest fan.
"When I was done with high school I thought that was it for me but my dad found an all-girls tournament in Vallejo," Williams said. "I was like, 'A girls' wrestling tournament!' That was unheard of."
Williams is right. In 1990, girls' participation numbers nationwide were 112. Today, that number is around 30,000.
Both proved they belong on a mat, and both were integral to moving the sport forward. Williams — now Yancey — made eight senior-level World teams and was a four-time silver medalist (1991, 1993-94, 1997). Rix — now Betterman — placed fifth at the 2008 and 2009 World Championships.
It doesn't end there, though. Today, they lead women's and men's high school wrestling teams, which seems nearly impossible given their beginnings in the sport.
Betterman coaches middle school and high school wrestling at James Irwin Charter Academy in Colorado Springs. She and her husband, Joe, a two-time Greco-Roman World teamer, also run Betterman Elite together — a wrestling club they founded in 2013.
"I don't treat them any different," Betterman said. "I'm probably harder on (the boys) than most coaches. I'm a pretty tough coach from what they tell me. I think it's a really good fit. I have a really good bond with a lot of these guys and we really trust each other.
"The girls are a little different. They're a little more sensitive so I coach them a little differently and keep them motivated. The sport is still growing. I try to maintain and retain them. I don't want to lose any of them. It's a little harder but I do enjoy both. It's different, that's for sure."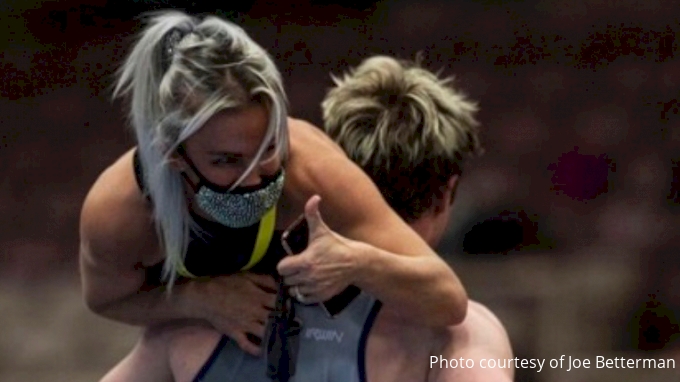 Jimmy Hustoles carried Deanna Betterman off the mat when he won the 2021 Colorado state championships
Yancey is uniquely situated in her current role within the Brentwood, California, school district. She teaches at Heritage High School but is an assistant for the boys and girls teams at crosstown rival Liberty.
That's comparable to teaching at Iowa State and coaching for Iowa.
Liberty coach Alex Strand relentlessly pursued Yancey to join him at the high school. Together, they want to build a women's program that's second to none.
"I'm really excited," Yancey said. "My goal is to build a powerhouse women's team in California. Last year at state we placed sixth with Liberty High School girls — so they're already up there. We had a girl win state and we had another one take fifth. It already has momentum and I want to be the best in the state. That is my goal.
"I'm hard to say no to and there's so much to sell with women's wrestling. I tell everyone that it's for everybody — boys or girls — it doesn't matter if you're rich or poor. You don't need much equipment. Anybody can do it. This sport is so important and so empowering for women."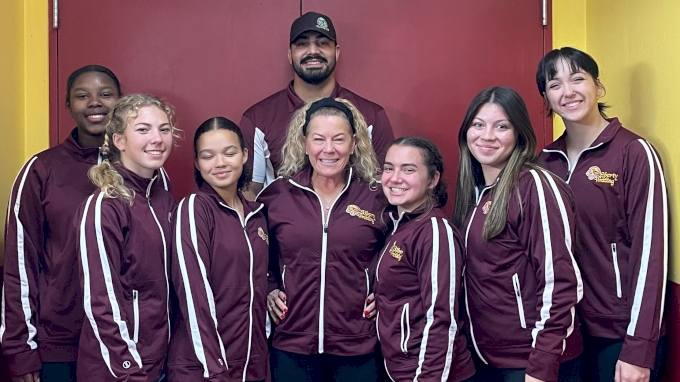 Yancey (center) wants to build a powerhouse women's wrestling program at Liberty High School