Nick Suriano Has Been Removed From Penn State Roster
**FINAL UPDATE** Penn State has sent FloWrestling the following statement regarding Nick Suriano.

The 2017-2018 Penn State roster has been posted, and Nick Suriano is not listed. FloWrestling has confirmed that this roster is updated and accurate and that Suriano's omission is not a mistake.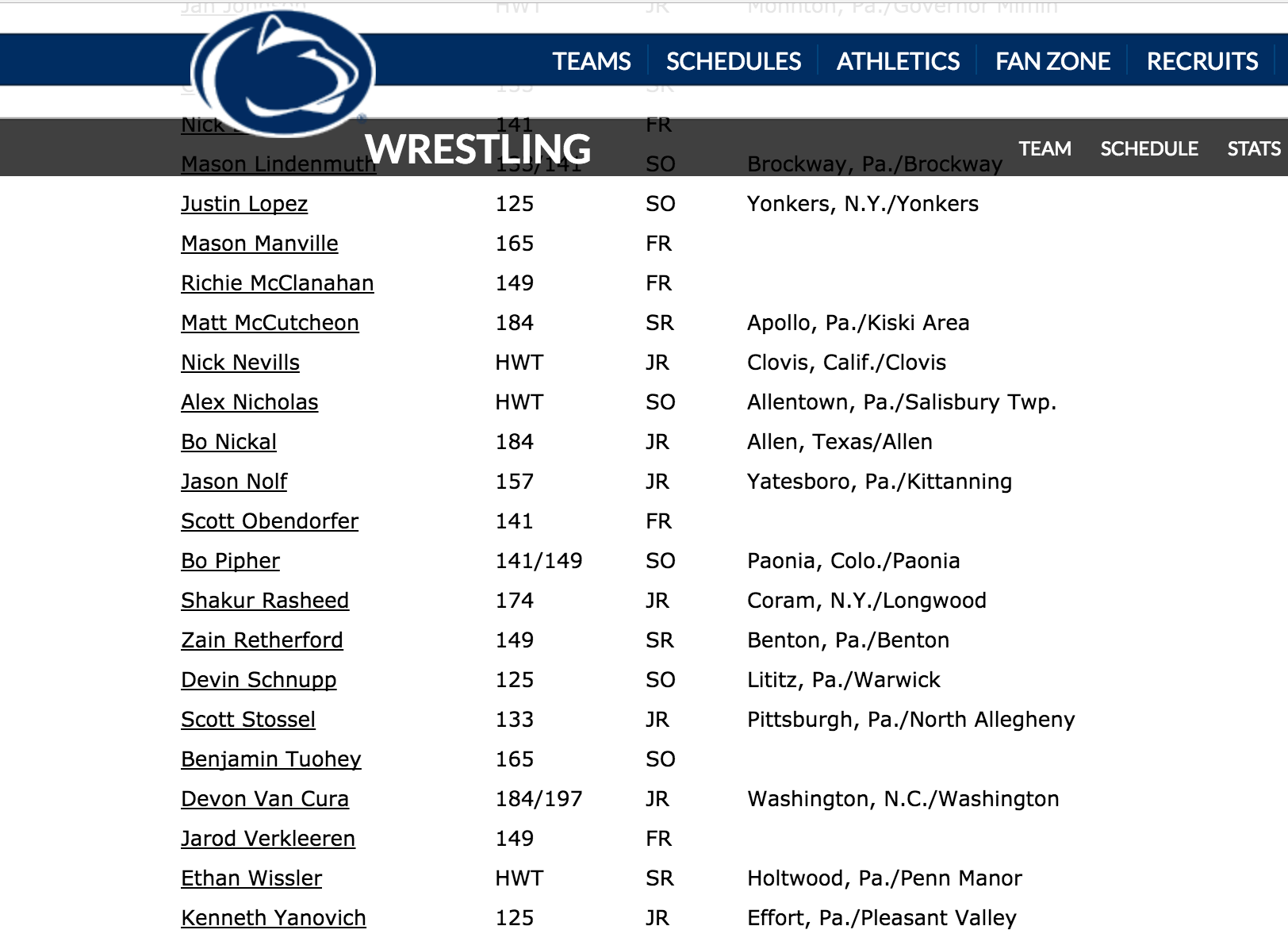 **UPDATE** Since this story was posted, Penn State has added Nick Suriano back on the roster.

These screenshots were taken this morning and do not list Suriano: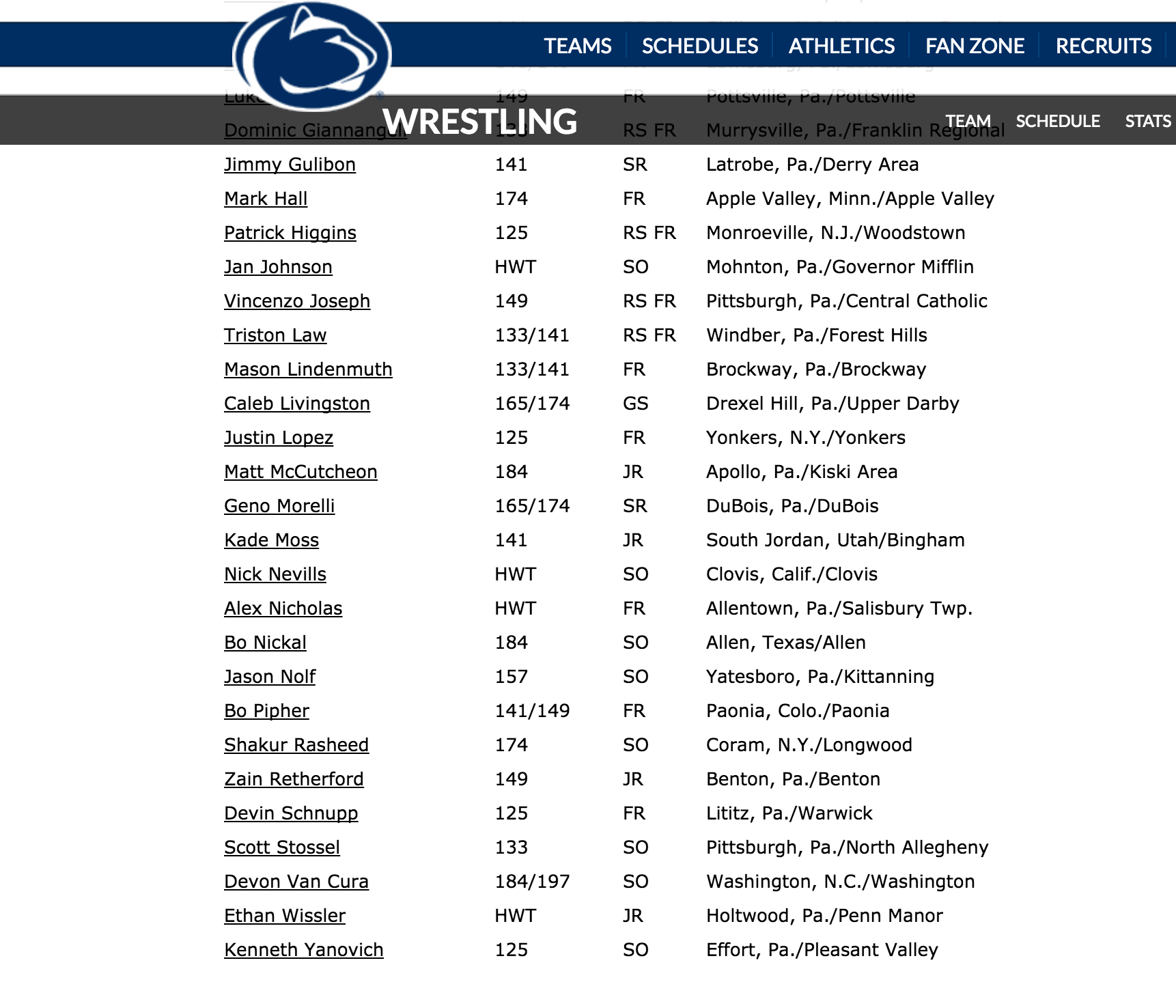 Minutes later, Suriano is BACK on the roster. Interestingly, Suriano is the only one with a changed grade. He's listed as a sophomore, while everyone else still has their 2016-17 grades listed (Suriano's freshman year).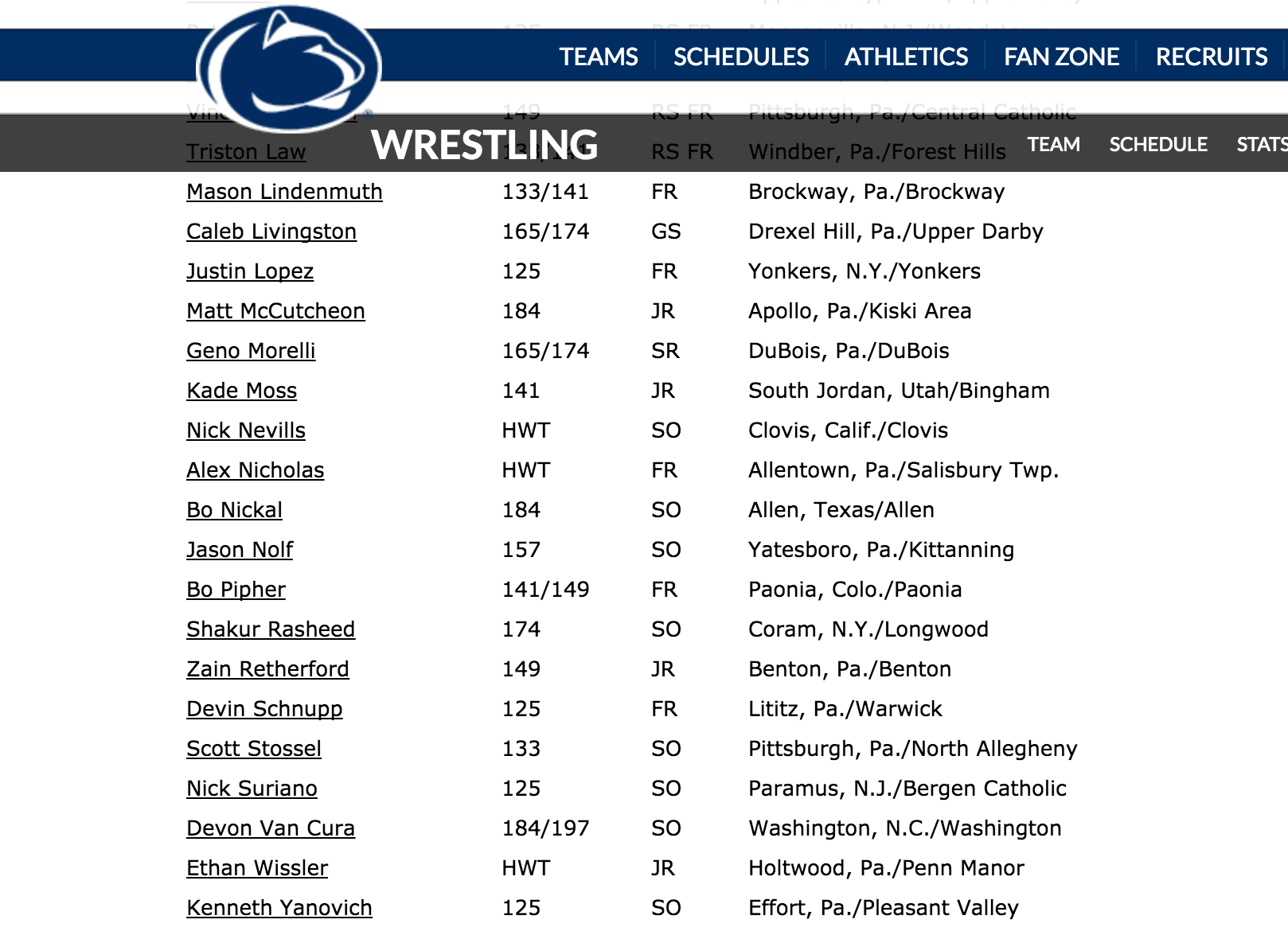 The original article about Suriano being removed from the Penn State roster can be read below:

Apparently, the Penn State and Nick Suriano relationship was not salvageable. Suriano is no longer on the Penn State roster. Yesterday, members of the media, including ESPN's Jay Bilas, opined about the Suriano transfer situation.

Penn State, which has won six of the last seven NCAA titles, finds itself without a contender at 125 pounds. Not many programs could still be in contention, let alone favorites, for an NCAA title after a loss like Suriano. The Nittany Lions, however, will have an astounding five NCAA champions returning along with All-American Nick Nevills at 285.

Since head coach Cael Sanderson's arrival at PSU, 125 has been a solid weight for the Nittany Lions. The weight has been occupied by Brad Pataky, Nico Megaludis, Jordan Conaway, and last year Suriano. As a true freshman, Suriano was 17-1 before an ankle injury ended his sterling debut campaign. This year, it could be a very low-producing weight in terms of NCAA point potential. In a year in which Penn State had the NCAA team scoring record as a target, this loss will make that goal all the more difficult to attain.

What this means for the roster long term is unclear, but don't be surprised to see true freshman Nick Lee thrust into duty at 141 immediately. The Nittany Lions on paper are still the favorites for an NCAA title but will likely face the stiffest challenge from Ohio State.

While we know Suriano won't be at Penn State, the question as to where Suriano will wrestle is still in the air. It is being reported by NJ.com that Suriano wants to transfer to Rutgers, but it is not certain if Suriano will be released by Penn State to compete there right away.



Get all of the hottest FloWrestling content!
Sign up for the FloWrestling newsletter for instant access to: breaking news, live events, results, rankings, archived matches and more!