2016 Cadet Worlds - Day 5 Men's Freestyle Bracket Breakdown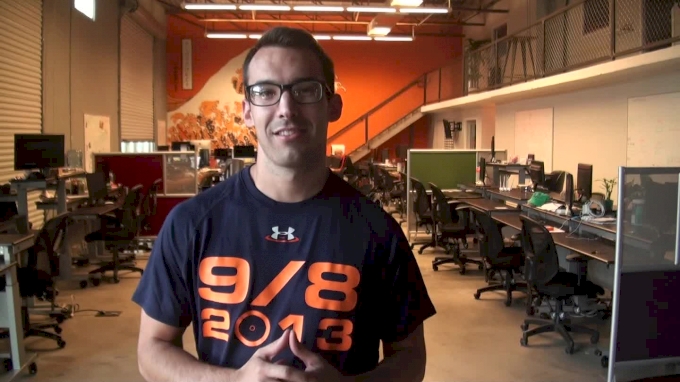 Men's freestyle starts tomorrow with five of our best going, and their draws look very solid on paper. A team title has been on the minds of our coaching staff and athletes ever since the return of cadet worlds in 2011, and every year we have had a men's freestyle champ. The studs going tomorrow could join that illustrious group, and even get America halfway to an overall team championship.

The action will kick off on Saturday, September 17, at 1AM CDT, and every mat will be LIVE on FloWrestling.

Schedule | FloArena Brackets | Foreign Hammers


42kg
Kurt McHenry's bracket ends up being exactly 16 wrestlers. He is on the bottom side and will see Iran in round one. Seyed Ali Azimi went undefeated at the Yadeger Imam Cup and was third at the Azerbaijan Wrestling Federation Cup. The third year Cadet did not go to the Asian championships, and did not beat any wrestlers in the field at either of those tournaments. Azimi will be a great test for McHenry in his world championship debut.
Waiting in the next round is the winner of Madiyar Oral (KAZ) and Arakel Movesyan (ARM). The Kazakh has no credentials that we know of, but Movesyan was undefeated at the Imam and won bronze at Cadet Euros. Like Azimi, no one that Movesyan beat at the Imam is in the field tomorrow. The Armenian is susceptible to the type of boot scoot/elbow control duck unders that McHenry uses so effectively in his freestyle matches.
McHenry proved in Akron he is a different animal when wrestling guys his own weight. He will have to show that same level of activity and strength to make it to the finals, as he also has a very tough Russian on his side.
50kg
Aaron Cashman opens with Kyrgyzstan in round one, though the issue is the next round. Both guys he could see could make runs to the finals, which means if Cashman wins, he could very well be the favorite the rest of the way. One of them is Engin Cetin (TUR), the same Turk that Spencer Lee saw in the first round of Junior worlds. Cetin's first round opponent is Amir Parasteh (IRI), who was a bronze medalist last year at 46kg.
Parasteh is likely the gold medal favorite, in large part due to his stinginess. Of the 12 matches on record for him this year, he has given up just seven points. Cashman will have to capitalize on every opportunity the Iranian gives him, taking advantage of any misstep to get Parasteh out of position.
58kg
Vitali Arujau has an excellent draw. Besides landing on the top side of a 22-man bracket, it appears he will have three winnable matches to make the finals. Starting off, he'll see Hector Candelaria Rivera (PUR), who was runner-up at Pan Ams each of the past two years. Going into the quarters, the possible opponents are Israel and Japan, neither of whom have any results of note to them.
After those two, the semis should come down to either Azerbaijan or Ukraine, both power traditional power countries. However, neither of them were able to medal at Euros, though the Azeri Psardiia was in the bronze match. Borohan of Ukraine did well at the Imam, though he did not beat anyone in this field.
69kg
David Carr's draw sets up beautifully for a run to the finals. There's a strong likelihood he will have to go through three Euros to make the finals, though their results are underwhelming. The Belarusian Alizalau he will see in round one did not score team points at Euros, which bodes well for a guy like Carr who can score in a variety of ways.
Up next will be a Ukrainian, but a total unknown. Generally speaking it is a good thing when a guy doesn't have any results on record, but that also means they could be lying in wait, ready to make a run at the world championships.
The main question is, will he see Gegham Galstyan (ARM) or Sajjad Saberali Gholami (IRI) in the semis. Neither have results that would lead you to believe Carr is out of his league, or that he will be overmatched. The young Ohio star has a legitimate shot to wrestle for a gold medal.
85kg
Jacob Warner ends up in the bottom half and opens with third year cadet Gheorghe Erhan (MDA). He has been at 85kg all three years and wrestled in Euros each time, though he was only able to score team points last year, when he was seventh. It appears Ukraine kept most of their cadet team in hiding for this year, as there are little to no results on most of that team including the one in Warner's weight that he could see in round two. Ukraine has Ashurov (UZB), who was fifth place at the Asian championships.