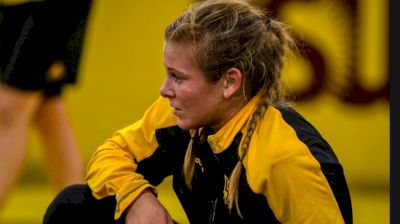 Marlee Smith Talks Pioneering At Arizona State | Everything Women's Wrestling
May 2, 2022
Marlee Smith joins Everything Women's Wrestling and shares her path through wrestling and her thoughts on the sport's future.
Order of Show
0:00 - Introduction to show
1:40 - Hello / Welcome / No daylight savings time in Tempe, Arizona?
3:00 - Background in wrestling / NJ High School Experience
9:15 - Her senior year at Wyoming Seminary
13:25 - Recruiting Process / Decision to go to Arizona State University
16:10 - Marlee talks about her first year at ASU and her relationship with Kelsey Campbell
19:40 - Sunkist Wrestling Club next year: Savannah Cosme, Korina Blades, Kennedy Blades, Katie Gomez
27:30 - What was it like wrestling on a D1 men's team?
37:40 - Competition opportunities throughout her time at ASU
40:40 - Name, Image & Likeness (NIL) sponsorships
43:40 - Special gift for all seniors at the ASU banquet
45:27 - What's next for Marlee Smith?