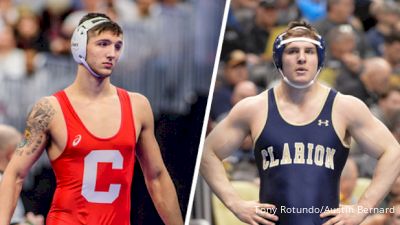 Unlock this video, live events, and more with a subscription!
Get Started
Already a subscriber? Log In
Who's #1 The Show: Ep 65 - PWC Rosters and The Ranker's Motto
Feb 19, 2020
Brock talks Team USA at PWC and high school rankings, plus Spey and Nomad go through the latest NCAA rankings on another fun show with pals.
Show Rundown
Brock Talk
PWC Team USA Roster
High School Rankings
Questions from Enemies (or friends)
Collegiate Conundrums
125 through 184
The 197-Pound swirling cauldron of chaos
Questions from Enemies (or friends)
Ranker's Glossary
Designated Ranking Period (DRP): The time frame when results are relevant to a particular ranking.
Ranker's Equilibrium: When someone has a win over a higher-ranked wrestler and a loss to a lower-ranked wrestler.
Ranker's Delight: A group of wrestlers with circular wins and losses. e.g. A beats B, B beats C, and C beats A
The Ranker's Guild: The official ranker's club, from whence our authority derives.
The Ranker's Oath: "I will objectively order to the best of my abilities without bias or prejudice, and never assume the results of an injury default or unfinished bout."
Ranker's Motto: Rankings are not predictions, they are based on results.