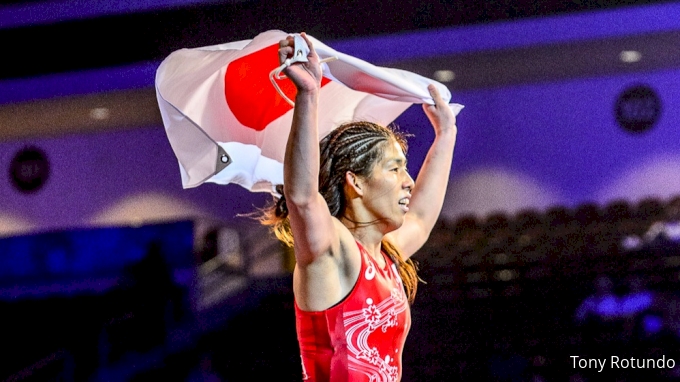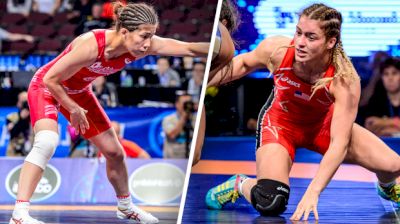 Bracket Reactions: Tough Road For Our World Champs
Aug 17, 2016
Brackets on FloArena | Day Three Recap ​

After an extremely disappointing four days of wrestling, we come to a day in which every American taking the mat has a solid chance to medal.

Starting at 53kg, Helen Maroulis hopes first Olympics ends in the first gold medal for women's wrestling in this country. She landed on the bottom half of the bracket, which features six of the top eight ranked athletes at this weight.

Maroulis, the defending 55kg world champ, takes on No. 8 Yulia Khavaldzhy (UKR) in round one. That match is not as concerning as round two, which will feature either two-time Asian champion Xuechun Zhong (CHN) or world No. 6 Nina Hemmer (GER).

While not a terribly concerning road, the big matchup will come in the semifinals. There, she will see another one of the four corners. At last year's world championships, Odunayo Adekuoroye (NGR) was leading when she got pinned by Sofia Mattsson (SWE).

Maroulis defeated both at Golden Grand Prix, but neither was by a comfortable margin. Mattsson has been in the world finals three consecutive years against Yoshida, and earlier this year pinned her way through the European championships. No matter what, this weight is incredibly stacked and history will be made.

Moving up to 63kg, Elena Pirozhkova is on the top side against two opponents she has previously beaten. Her first round match will be against Taybe Yusein (BUL), who has gone silver, bronze, bronze this quad at worlds. Pirozhkova beat her 4-3 at the Golden Grand Prix on a foot sweep in the first period.

Following that is a match with reigning world champ Soronzonbold Battsetseg (MGL). Her second round match at 2014 worlds was against Pirozhkova, a match the American won 6-4 with a takedown in the dying seconds. American fans primary concerns should be the weight cut of our girl, as well as her performance two months ago in Poland.

Also in the top half of her bracket is two-time defending 75kg world champion Adeline Gray. She'll start off with Andrea Olaya Gutierrez (COL), who was fifth in the world a year ago. Her quarterfinal opponent should be Vasilisa Marzaliuk (BLR), last year's European Gams champ and someone who is very familiar with Gray as they have wrestled several times.

The final step on her road to the final will be one of three 75kg stars. Epp Mae (EST) has had a banner year and enters Rio ranked eighth in the world. She is one possibility, as is her first round opponent Zhang Fengliu (CHN), the 2013 world champ at 72kg. Fengliu dominated Gray 9-2 when they wrestled in that year's quarterfinals, but the two have changed drastically in the proceeding three years.

The other possible semifinal opponent is Erica Wiebe (CAN), the same opponent Gray beat 7-4 in the UWW test event back in January. Gray walks in to these Games with a 38-match winning streak, but she frequently finds herself down in the first period and has even been put on her back.

But it is her great confidence and dogged determination to finish single legs that have kept her winning ways going. When Gray grabs your leg, she intends to finish to the mat. Once on the ground, she has the best leg lace of any woman in the world. Finishing those shots and shelfing that lace will be the key to becoming the first Olympic champion in American women's wrestling history.