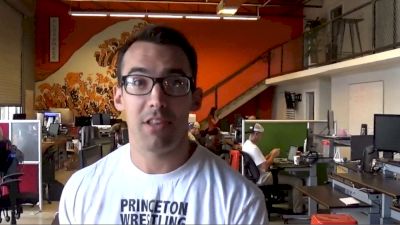 Ya Gotta Be Kidding Me - Lebedev Is In?
Aug 5, 2016
According to a report on interfax.ru, Yegor Borisov, the father in law of Russian World Champion Victor Lebedev, The 57kg will be wrestling in the Rio Olympic Games.

"Despite the political pressure, all the evil languages, the complete absence of support from the functionaries of the ROC, we succeeded! Tonight, the president of the United World struggle Nenad Lalovic told me about our victory. Tomorrow at 5.45 am Moscow time, Viktor Lebedev as a part of the Russian national team wrestling takes off in Brazil," Borizov wrote.

Lebedev has been the center of controversy since winning Russian Nationals in May. He reportedly was not going to go to Rio, it was later announced he was going to be Russia's representative. After the IOC determined anyone with a past positive doping test (Lebedev had a positive test in 2006 when he was a Junior) would be out of the Rio games.



That decision was then kicked to the Court for Arbitration of Sport, who seemingly have ruled against the IOC and deemed multiple athletes Rio eligible.

If this turns out to be true, it would give Russia their full contingent of competitors at the Rio Olympic Games in wrestling.



Popular Right Now

2016 Olympic Wrestling Schedule
The Toughest Weight In Rio

Frank Molinaro's Top 6 Matches

Green Bay Packers D-Line Credits Wrestling For Success

FRL 135 - WADA Is In On The Cheating