A native of Hawaii and pioneer in the sport of women's wrestling, Chun was a 2008 world champion and 2012 Olympic bronze-medalist, the first medal ever from an American in women's wrestling. Chun continues to shatter boundaries when she was named the head coach of the Iowa women's wrestling program in 2021, the first NCAA women's varsity program from a D1 Power 5 conference.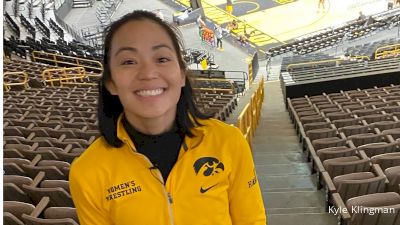 Iowa Women's Wrestling With Clarissa Chun| Everything Women's Wrestling
Mar 26, 2022
Clarissa Chun joins the show to talk about NCAA women's wrestling, the Iowa program, and more.
Order of Show
0:00 - Show Introduction
2:47 - Iowa Men's Performance at NCAAs in Detroit
6:20 - Women's Wrestling Visibility at Men's NCAA Tournament
11:25 - Typical day in the life of Clarissa Chun
13:30 - "Sanctioned" video highlighting Iowa H.S. girls wrestling
17:15 - D1 Connections / Mentors / Supporters
22:12 - Support from the Iowa Athletics Department
25:20 - Iowa wrestling fans
27:58 - Tom Brands influence
29:30 - 2022-2023 Iowa Women's Signing Class
45:50 - RTC discussion
48:25 - What will the 2022-2023 season look like?
55:54 - Picks for schools that should start D1 women's programs
1:03:30 - Flip the Script. Who Is doing good things for women's wrestling?