The freestyle development coach for Team USA, Kevin Jackson is an American wrestling legend. Born in New York but raised in Michigan, Jackson was LSU final All-American before the SEC school dropped their wrestling program. He transferred to Iowa State and won a team championship to go with another All-American honor.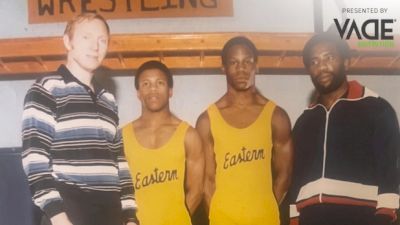 Groundbreakers - Kevin Jackson (Trailer)
Jun 15, 2022
6x World and Olympic Champion Jordan Burroughs sits down with 3x World and Olympic Champion Kevin Jackson. The two talk about Kevin's college career at LSU and Iowa State. his rivalry with Royce Alger, his Foxcatcher experience and winning the pinnacle of the sport.