Entering its ninth year, Who's #1 will once again be a star studded lineup that features the top two ranked high school wrestlers from around the country putting it on the line to call themselves #1.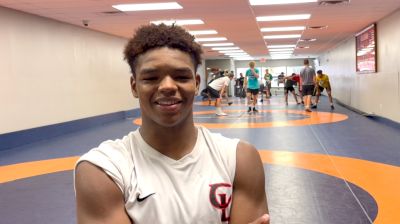 Jordan Williams Is More Relaxed And Focused Going Into His Second Who's Number One
Sep 4, 2021
Jordan discusses how his approach to 2021's Who's Number One compares to his approach in 2020. He also breaks down what he knows about his opponent, Caleb Henson, his weight, the upcoming high school season at a new school, and how Casey Swiderski helped convince him to stick with the sport. The Ice Man also shares some info on where he is on the recruiting process and when we might hear his ultimate decision.