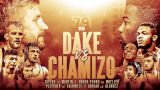 FloWrestling: Dake vs Chamizo
Jul 26
Austin, Texas
Find Videos
Filter Videos

194 Videos

Positioning

Wrestling Technique

Set Ups

2

Finishes

1

Hand Fighting

1

Weight Class

149 lbs

2

106 lbs

1

140 lbs

1

200 lbs

1

79 kg

1

Round

Flo

4

Match

2

Finals

1

Quarterfinals

1

Level

International

16

College

7

High School

3

Youth

1

Content Type

Interview

64

Show

64

Training

24

Preview

14

Feature Story

10

Full Replay

10

Match

7

Highlight

4

Documentary

3

All Access

2

Training Type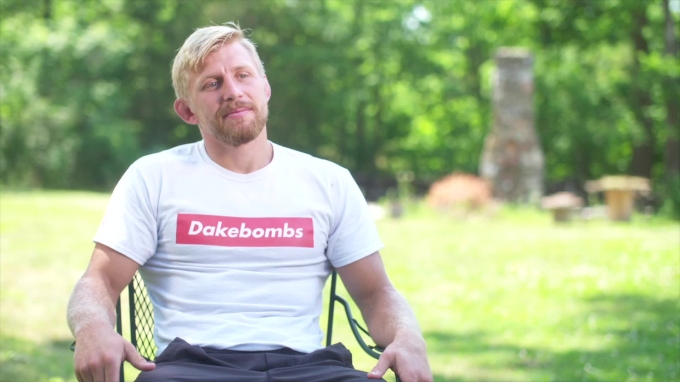 Unlock this video, live events, and more with a subscription!
Get Started
Already a subscriber? Log In
Full Kyle Dake Interview
Jul 6, 2020
2X World Champion sits down with CP for nearly an hour before his July showdown with Frank Chamizo live from Austin TX.
0:00 - Why did Kyle take the gloves off against Jordan Burroughs on FRL?
0:02:05 - Were you waging psychological warfare?
0:04:30 - Anything you wish you hadn't said to JB? Do you worry you poked the bear?
0:05:40 - Why were people so drawn to your two quotes "getting younger everyday" and "JB is going to leave his shoes on the mat"
0:08:50 - What happens if you train the way you do now from 2013 on instead of from 2016 on.
0:11:05 - Why do you think how Jordan Burroughs trains is detrimental?
0:13:00 - Does Kyle Dake have a coach?
0:17:15 - How important are daily coaches for guys? How many guys train like Kyle Dake without a coach?
0:19:40 - What's the average Kyle Dake practice like?
0:21:15 - What leads to the 1-0 Dake vs the 10-0 Dake?
0:26:15 - Do you still write down your goals like you used to?
0:27:50 - Could 2020 have been the end of your competitive career?
0:31:00 - Why does Frank Chamizo call you blonde one?
31:30 - When did you start to think about Frank Chamizo as someone who could be in your way?
0:32:50 - Could Chamizo's loose style be a mistake?
0:34:15 - Is Frank a good measuring stick for your progress towards JB?
0:35:20 - Is it fair that Frank doesn't count your 79kg titles?
0:36:42 - Any Par Terre fear?
0:38:20 - What do you want to emulate about J'den Cox?
0:38:50 - A chuckle about Musukaev
0:40:30 - Why does Frank Chamizo think Dake is scared of him?
0:43:50 - Is a blowout possible?
0:44:30 - How good are you at exploiting weaknesses?
0:45:29 - What do the next few weeks look like for you training wise?
0:46:35 - Thoughts on Downey/PD3? Hows training with Pat?
---