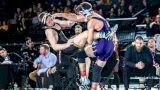 Pittsburgh, PA
Mar 21-23, 2019
Find Videos
Filter Videos

391 Videos

Style

Positioning

Technique

Ankle Pick

1

Double

1

Duck Under

1

Singles

1

Throws

1

Weight Class

165 lbs

18

149 lbs

17

184 lbs

17

125 lbs

16

141 lbs

16

174 lbs

16

285 lbs

16

133 lbs

15

157 lbs

15

197 lbs

15

Round

Quarterfinals

36

Round Of 32

23

Consi Of 4

22

Semifinals

20

Round Of 16

15

3rd Place

10

5th Place

10

7th Place

10

Finals

10

Consi Of 8 #2

7

Pigtails

1

Content Type

Match

205

Interview

138

Preview

36

Training

7

Recap

4

Feature

2

Podcast

1

Level

Training Type
149lb Finals: Anthony Ashnault, Rutgers vs Micah Jordan, Ohio State
Mar 24, 2019
149lb Finals: Anthony Ashnault, Rutgers vs Micah Jordan, Ohio State
---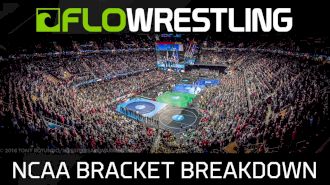 2019 NCAA Bracket Release Show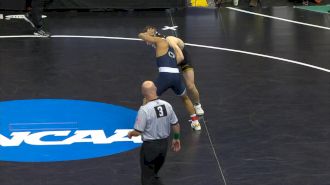 133 r2, Roman Bravo-Young, PSU vs Austin DeSanto, Iowa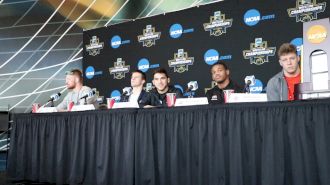 2019 NCAA Tournament Athletes Press Conference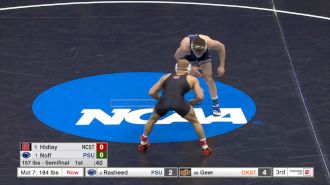 157 s, Jason Nolf, PSU vs Hayden Hidlay, NCSU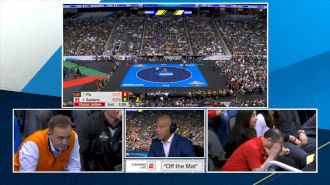 133 f, Daton Fix, OK. State vs Nick Suriano, Rutgers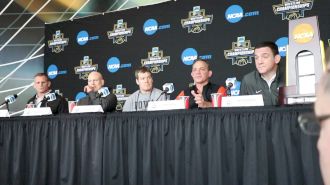 2019 NCAA Tournament Coaches Press Conference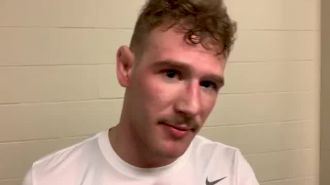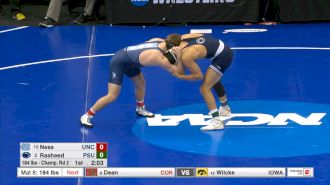 184 r2, Chip Ness, UNC vs Shakur Rasheed, PSU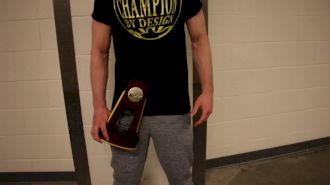 Nick Suriano Addresses Headgear Controversy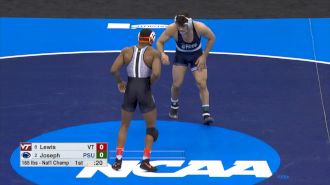 165 f, Mekhi Lewis, VT vs Vincenzo Joseph, PSU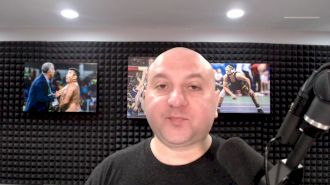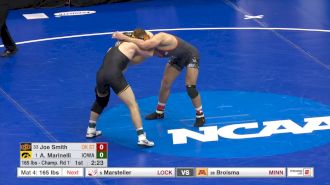 165 r1, Alex Marinelli, Iowa vs Joe Smith, Oklahoma State
165 Q, Alex Marinelli, Iowa Vs Mekhi Lewis, Virginia Tech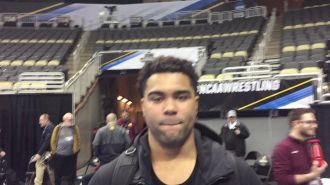 Gable Steveson On First NCAA's And Cassar Loss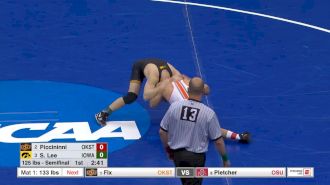 125 S, Nick Piccininni, OSU Vs Spencer Lee, Iowa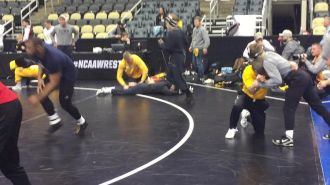 Iowa Hawkeyes Working Out Before NCAA's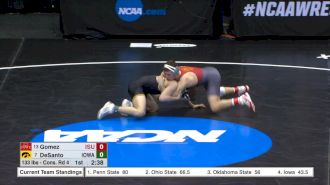 133 r12, Austin Gomez, Iowa State vs Austin DeSanto, Iowa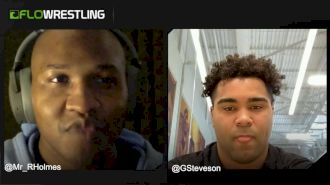 Gable Steveson: Outlook On Going Into First NCAA Tournament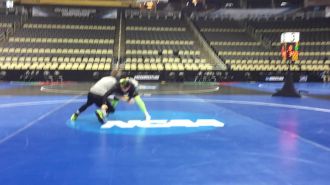 Ronnie Bresser Drilling The Day Before NCAAs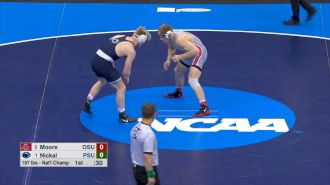 197 f, Bo Nickal, PSU vs Kollin Moore, tOSU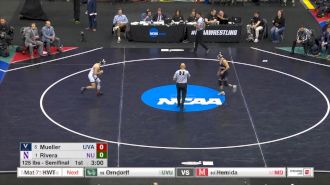 125 s, Jack Mueller, Virginia vs Sebastian Rivera, Northwestern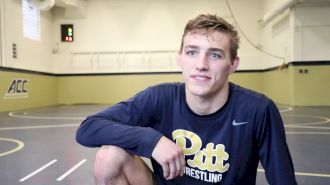 Keep It Simple - Micky Phillippi
133 q, Stevan Micic, Michigan vs Austin DeSanto, Iowa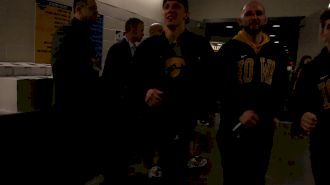 Where's Spencer Lee!? Iowa Teammates Search For Spencer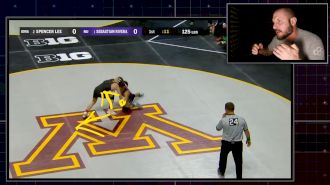 Mike Mal Breaks Down The Rivera Lee Big Ten Final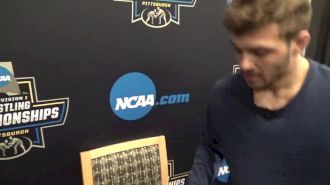 "He Jeopardized His Offense Trying To Neutralize My Offense"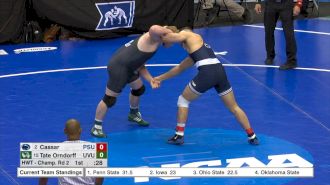 285 r2, Anthony Cassar, PSU vs Tate Orndorff, UVU
165 S, Vincenzo Joseph, PSU Vs Josh Shields, ASU
141 f, Yianni Diakomihalis, Cornell vs Joey McKenna, tOSU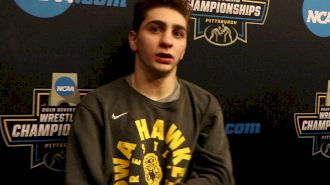 Austin DeSanto Reflects After AA Finish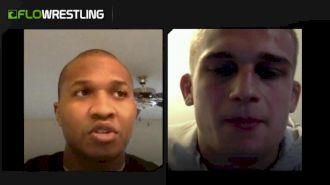 Hayden Hidlay Wanted To Go Upper Body Against Nolf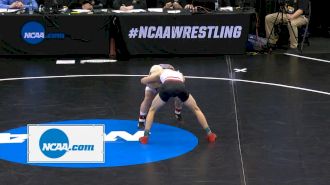 165 Q, Evan Wick, Wisconsin Vs Chance Marsteller, Lock Haven
184 s, Max Dean, Cornell vs Myles Martin, tOSU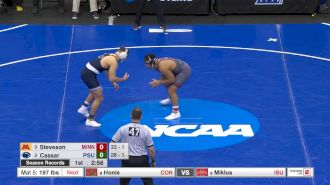 285 S, Anthony Cassar, PSU Vs Gable Steveson, Minn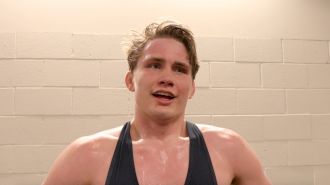 Chip Ness Wrestled All His Matches This Year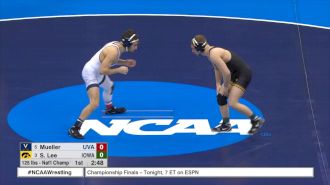 125 f, Spencer Lee, Iowa vs Jack Mueller, Virginia
197 r2, Preston Weigel, OK. State vs Eric Shultz, Nebraska
Hows Joe Smith Look The Day Before NCAA's?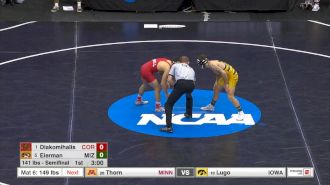 141 s, Yianni Diakomihalis, Cornell vs Jaydin Eierman, Missouri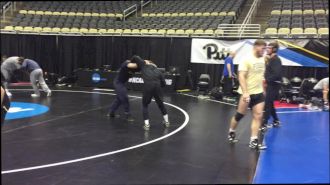 How Does Stevan Micic Look?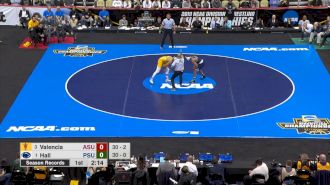 174 f, Zahid Valencia, ASU vs Mark Hall, PSU
Lee Onto Quarters After MD In r2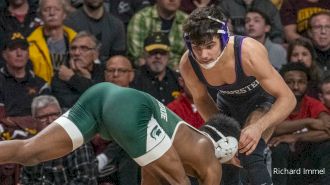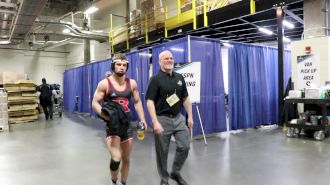 Nick Suriano Was Extremely Nervous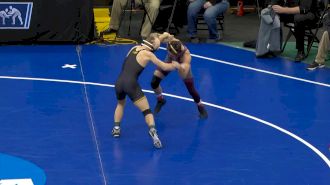 125 Q, Spencer Lee, Iowa Vs Sean Russell, Minnesota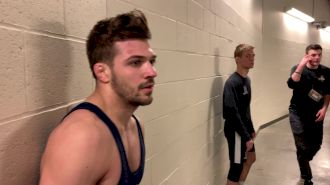 Stevan Micic On Injury And Round 1 Win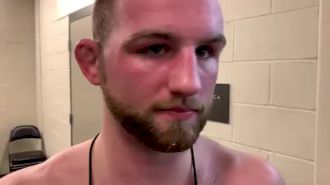 Bull After Huge Round 1 Win VS Smith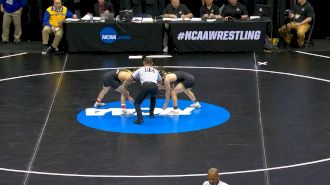 133 r1, Austin Desanto, Iowa Vs Codi Russell, APP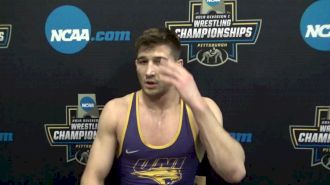 Drew Foster In The Semis For Panther Train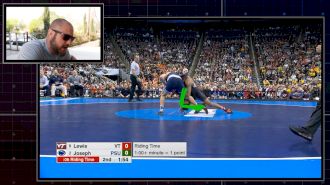 How Mekhi Lewis Beat Cenzo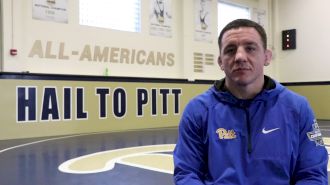 Pitt Head Coach Keith Gavin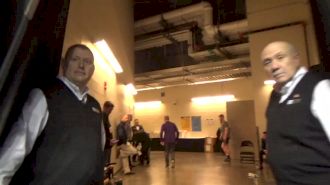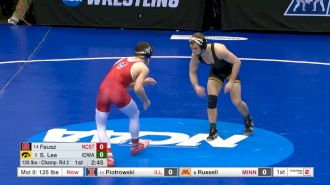 125 r2, Spencer Lee, Iowa Vs Sean Fausz, NCST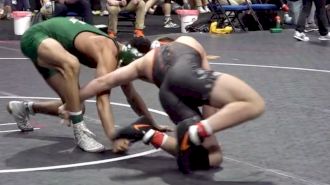 Behind The Dirt, What The Heck Was That, Joe?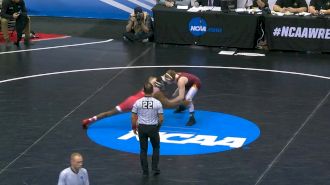 133 r2, Ethan Lizak, Minnesota vs Tariq Wilson, NCST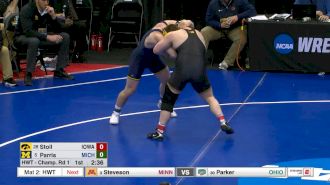 285 r1, Sam Stoll, Iowa Vs Mason Parris, Mich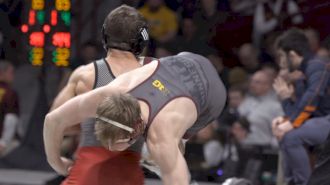 Behind The Dirt, Suriano's Single To Double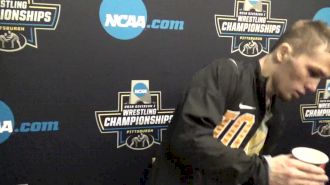 Spencer Lee Ready For Piccininni Rematch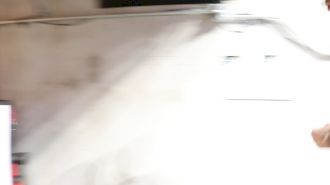 Unreal Emotion: Willie Miklus Places Just Weeks After Losing Father
Anthony Cassar After NCAA Title