2018 Wrestling Strength Library
Sep 17
AUSTIN, TX
Find Videos
Filter Videos

47 Videos

Content Type

Training

34

Technique

6

Interview

5

Workout

2

Level

People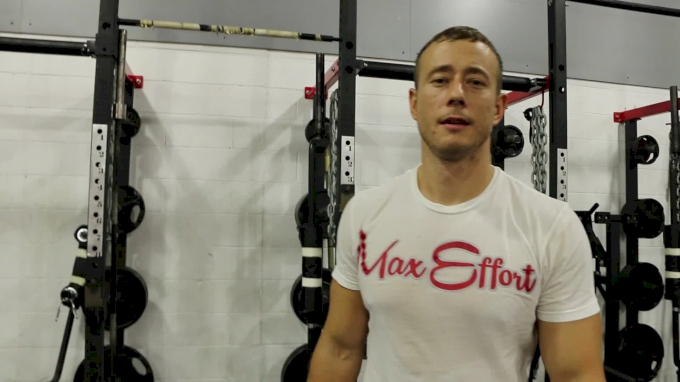 Unlock this video, live events, and more with a subscription!
Get Started
Already a subscriber? Log In
Dustin Myers - Glute Bridge, Hamstring Bridge
Sep 17, 2018
For the Glute Bridge, Lay on your back or across bench with your legs bent and feet flat on the floor. Press thru your heals as you bridge your hips up, squeezing the glutes at the top.
When doing a hamstring bridge, Lay on your back in front of a bench. Bend one leg at roughly 90 degrees and place the heal on the bench and the other leg straight up in the air. Press thru your heal as you raise your hips, pausing at the top as a straight line forms from your knee thru your hip to your shoulder.
Coach Myers offers strength and conditioning plans for wrestlers of all ages and abilities.
For daily motivation and new training ideas follow Coach Myers on IG
---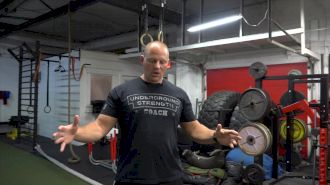 Zach Even-Esh - Med ball workout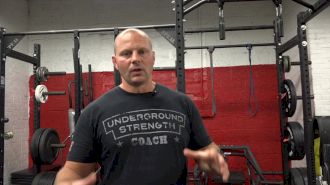 Zach Even-Esh - Floor Press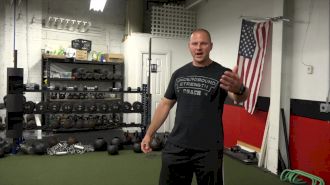 Zach Even-Esh Still Uses Weights Found In A Barn At Blair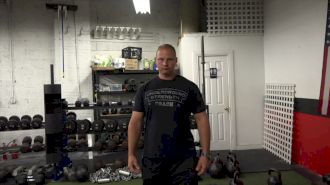 Zach Even-Esh - Double Kettle Bell Bent Over Rows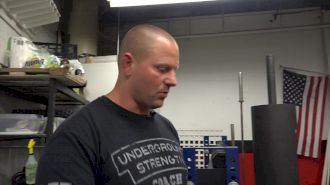 Zach Even-Esh - Great Grip Tools And Techniques For Wrestlers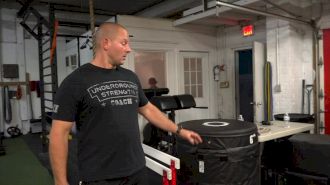 Zach Even-Esh - Building Explosive Strength With Box Jumps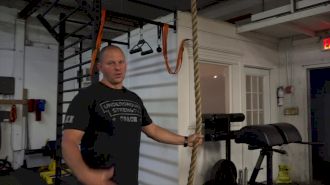 Zach Even-Esh - Importance Of The Rope Climb
Dane Miller - Incline Bench With Fat Bar
Dane Miller - Pullups With Fat Grips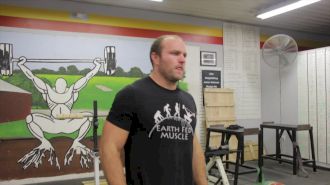 Dane Miller - Single Leg Squat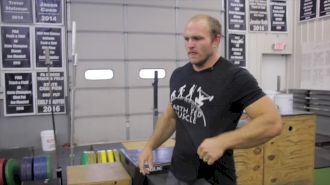 Dane Miller - Plate Flips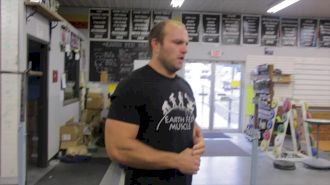 Dane Miller - The Nick Gwiazdowski Complex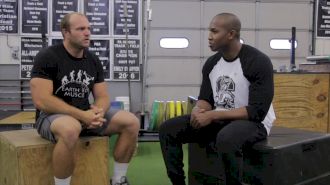 Dane Miller - Talks Training Pete Renda And Nick Gwiazdowski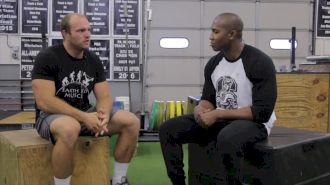 Dane Miller - Helping Nick Gwiazdowski Peak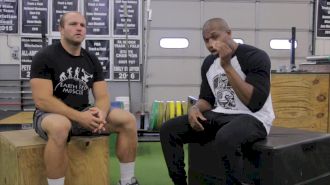 Dane Miller - The Growth Of Garage Strength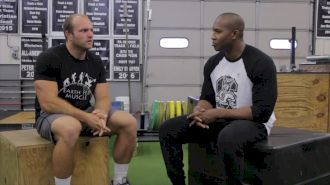 Dane Miller - Transferring Film Study To Gwiz's Gains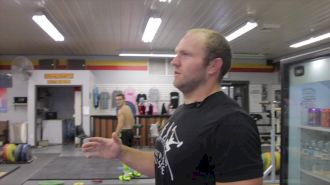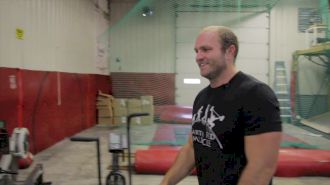 Is This The Most Drug Tested Gym In The US?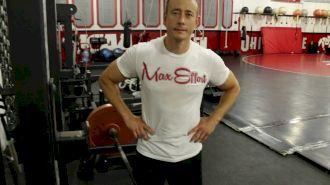 Dustin Myers - Zercher Squat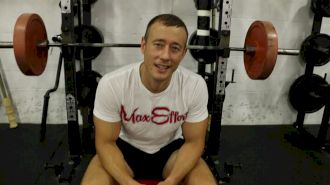 Dustin Myers - The Classic Bench Press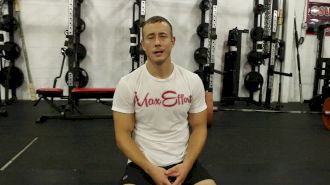 Dustin Myers - Plank Positions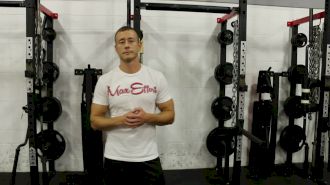 Dustin Myers - Sumo Deadlift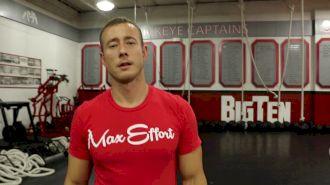 Dustin Myers - Sled Walks
Dustin Myers - Static Neck Band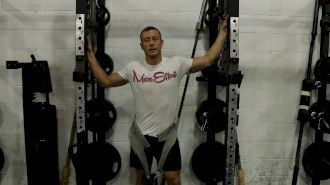 Dustin Myers - Weighted Pull Ups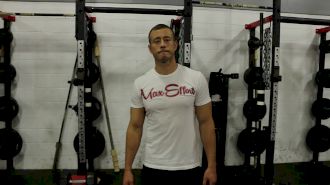 Dustin Myers - Split Squat
Dustin Myers - Stability Alternate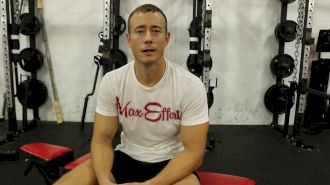 Dustin Myers - Wrist Curls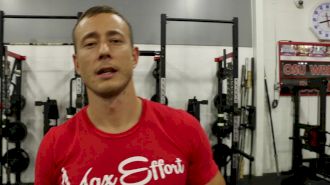 Dustin Myers - Hamstring Activation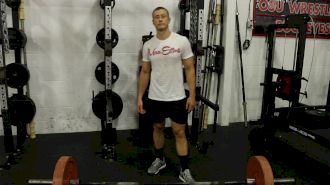 Dustin Myers - Shoulder Shrugs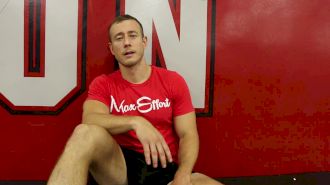 Dustin Myers - Shoulder Injury Prevention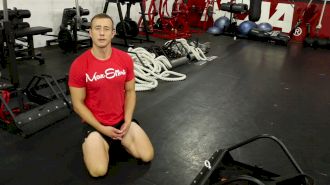 Dustin Myers - Sled Sprints
Dustin Myers - 3 Med Ball Exercises For Speed And Power
Dustin Myers - Band Reverse Lunges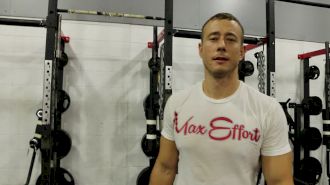 Dustin Myers - Glute Bridge, Hamstring Bridge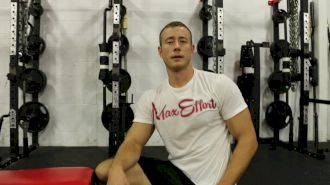 Dustin Myers - Reverse Hyper Extension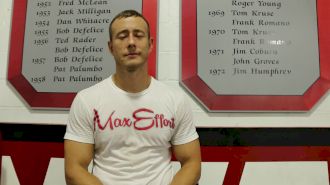 Dustin Myers - Glute Ham Raises
Dustin Myers - Neck Plank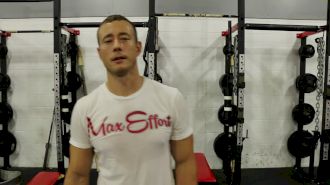 Dustin Myers - 3 Lunge Variations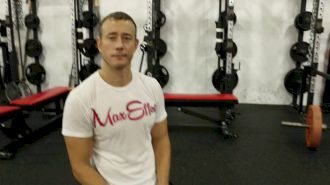 Dustin Myers - Med Ball Roll Out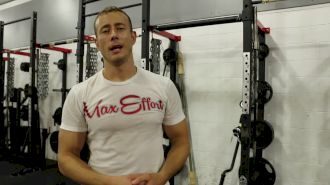 Dustin Myers - Dumbbell Iso Lateral Row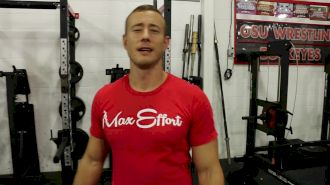 Dustin Myers - Contrasting - Sumo Deadlift And Broad Jump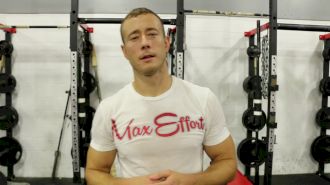 Dustin Myers - Dumbbell Step Ups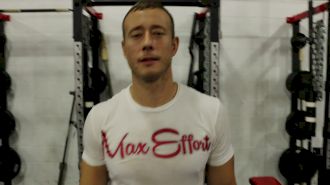 Dustin Myers - Bicep Curl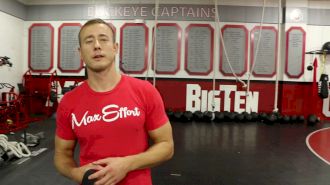 Dustin Myers - 3 Sled Exercises For Upper Body Strength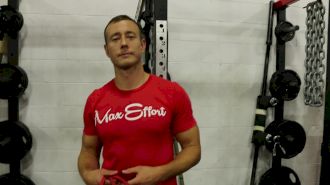 Dustin Myers - Band Resistance Pull Ups